Review: 'The Words' by A. Jade
January 20, 2023
This book may be unsuitable for people under 18 years of age due to its use of sexual content, drug and alcohol use, and/or violence.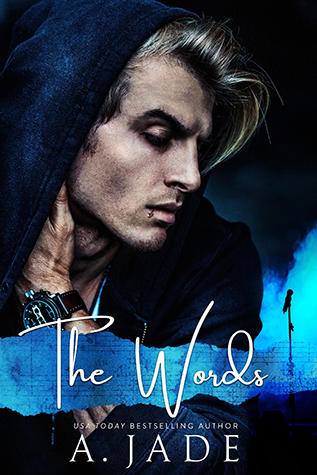 The Words
by
Ashley Jade
Published by
Self-Published
on January 20, 2022
Genres:
Contemporary Romance
,
Dark Romance
,
New Adult and College Romance
Format:
AudioBook
,
eBook
Source:
Kindle Unlimited
Goodreads
Purchase at
Amazon

From USA Today and Wall Street Journal bestselling author Ashley Jade comes an edgy, enemies-to-lovers standalone romance about mistakes, forgiveness, and second chances.
He was the talented bad boy everyone wanted.I was the irrelevant geek everyone hated.
He was the sun...drawing all of us in.I was a black hole...taking up space.
He was destined to be a star.I was destined to remain an insignificant no one.
Until he made me believe I was special...
And then he destroyed me.
I never thought I'd see Phoenix Walker again after he broke my heart, but fate had other plans.
One tour. Eight weeks. Forty shows.
Countless opportunities to make him pay.
The world thought he was a God...But I knew the truth.
---
I swear, every time I read a book by Ashley Jade, I should know that she will make me cry, not once but several times while reading it. I'll learn my lesson, eventually. Ashley is one author that puts a piece of her soul into her books. At least, that is what I feel when I'm reading her books, and The Words was no different. It's over 600+ pages, meaning she will put you through the wringer when reading it. So many opportunities for her to either make you cry, make you angry, or make you happy. You never know what she will do, so prepare yourself if you are even thinking about starting this book or any of her books.
Storyline/My Thoughts: What can I say about The Words without spoiling this massive book for readers on the fence about reading it? Here's my first reaction to the readers' hesitation, go for it. I did, and I don't regret it one bit. Well, I maybe do regret one thing, finishing the book too fast. I had a hard time putting down the book. I fell for the characters and their story. Not just the main either. I fell for the secondary characters, too.
Ashley Jade definitely wrote her heart into Lennon and Phoenix's story, and your heart may be ripped to shreds when you read the struggles these characters will go through together to have a second chance to fix things. She starts the book with Lennon and Phoenix in high school and then brings them back together when Phoenix is a famous rockstar god with his best friend and two other bandmates.
Lennon Michael, the FMC, is a bright, down-to-earth beautiful soul who loves with all her heart, but cross her, and she will make your life hell. She lost her mother when she was young, and her father has taken care of her; he is her world. She had never been truly in love until one day, a boy she never thought would give her the time of day was forced into her life when her English teacher asked her to help him pass the subject. Phoenix is the mysterious bad boy that keeps to himself and has grown up in a troubled household. He wants out of the small town he's grown up in and is determined more than ever to succeed in making it big time with his best friend, which he jams within his friend's grandmother's garage. Lennon knows he's trouble and will break her, especially since he treats her horribly at first and won't open up to her regarding his studies and life. Lennon is determined to help him, even open up her own life to him. In the end, though, that boy does break her, but not in a typical way. He ends up betraying her, and she will never forgive him.
What happens when you force characters that don't like each other at first together? A connection and sparks start happening, even when both want to deny it. Even though Phoenix ruined Lennon and broke her heart after high school, fate puts them together again four years later when Phoenix needs her help before spiraling out of control and losing everything he has worked hard for in his life, even if he cheated at it. It's not fame and glamour in the rock world he created for himself, especially when tragedy strikes.
What did I like about Lennon, the FMC? She was a fighter, even in the beginning when she was constantly being bullied and ridiculed by the mean girls and guys in her school/small town. Forewarning, there were a lot of mean remarks regarding Lennon's figure in this book from some mean people. Lennon has her way of tackling what they taunt her with, and I hated what she went through. I wanted to go through that book and handle all those mean people that tried to hurt and belittle her. She thought, with what those people said, that no one would love her. (Boy, was she wrong because she had someone that loved her, but he had a weird way of showing it.) I hate that some girls think these thoughts, all because of what our society has deemed beautiful. It's not true. You are beautiful, and someone out there will LOVE you for you. If they don't, they can f**k off.
What did I like about the MMC? Phoenix is the typical bad boy type, a stealer of hearts and panties (literally). He's my favorite MMC, who has a troubled life and makes terrible choices. The FMC tries to show his worth and how he can be loved, but he hurts her instead of taking her advice. He may have broken her trust, but he will do anything to make it up to her. I love when the MMC redeems his wrong, even if he is afraid to at first.
The angst and tension in the story are off the charts. You will be frustrated with both characters when they first hang out as teenagers and later when they are forced together again as adults. Phoenix will try anything to escape Lennon, and Lennon will try everything to make his life hell when she's there to babysit him on tour. It will be a fun ride with these two but guard your heart hard because Ashely will break it several times before the characters get their HEA.
Overall, this standalone Rockstar Enemies to Lovers Romance story gets five stars from me. It will live in my head rent-free, especially some of the scenes between Lennon and Phoenix. *sigh* I may have wanted to throw my kindle a few times, but eventually, the smoke cleared, and I could handle my emotions. This is why Ashley Jade has become a favorite of mine. She makes me feel for her characters and their story, where they feel like family. I don't like reading about family members going through troubles, but I'm there for their HEA when they eventually get their heads out of their asses and realize they are meant to be together. =)
Standalone or Part of Series: Standalone.
Steam/Spice: 🌶 🌶 🌶 🌶
Genre(s)/Trope(s)/Element(s): New Adult Romance. Rockstar Romance. Second Chances. Friends to Lovers. Enemies to Lovers. Rockstar MMC. Kickbutt FMC. Curvy and Beautiful FMC.
Trigger(s)/Content Warning(s): Bullying. Drugs/Drug Use. Alcohol/Alcohol Use. Death. Grief of Loss. Profanity. Explicit Content. Fat Shaming/Remarks.
Would I recommend this book? Yes. I highly recommend this book to readers who are prepared to have their hearts shredded into pieces over Lennon and Phoenix's story. If you also enjoy Standalone NA/Contemporary Romance with the following tropes, Enemies to Lovers and Second Chance at Love.
Favorite Quote(s): Lennon can hate me all she wants–hell, she can scream it from the top of the highest mountain until her lungs give out–but she can't deny our chemistry. It's fucking napalm.
"Don't let you insecurities overpower that which makes your soul come alive. Otherwise, you'll walk this earth never feeling whole…and that's no way to live."
Lennon Michael is my biggest craving and my biggest regret.

This post contains affiliate links you can use to purchase the book. If you buy the book using that link, I will receive a small commission from the sale. It will help sponsor future giveaways but costs you nothing extra. You can read the full disclosure underneath the Privacy Policy.
---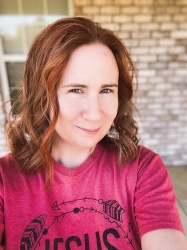 Latest posts by FranJessca
(see all)