Review: 'A Merciful Secret' by Kendra Elliot #Romanceopoly2020
May 19, 2020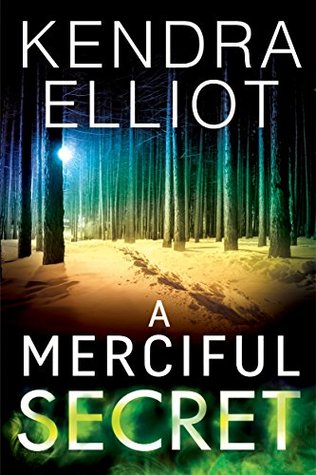 A Merciful Secret
by
Kendra Elliot
Series:
Mercy Kilpatrick #3
Published by
Montlake Romance
on January 16, 2018
Genres:
Romantic Suspense
Format:
eBook
Source:
Kindle Unlimited
Goodreads
Purchase at
Amazon
|
Apple
|
Google Play

In this Wall Street Journal bestseller, a pair of ritual murders could expose Mercy Kilpatrick to something terrifying: her own past…
Raised off the grid by survivalists, Mercy Kilpatrick believed in no greater safeguard than the backwoods of Oregon. Unforgiven by her father for abandoning the fold for the FBI, Mercy still holds to her past convictions. They're in her blood. They're her secrets—as guarded as her private survival retreat hidden away in the foothills.
In a cabin near her hideaway, Mercy encounters a young girl whose grandmother is dying from multiple knife wounds. Hundreds of miles away, a body is discovered slashed to death in a similar way. The victims—a city judge and an old woman living in the woods—couldn't be more different. With the help of police chief Truman Daly, Mercy must find the killer before the body count rises. Mercy knows that the past has an edge on her. So does her family. How can she keep her secrets now…when they're the only things that can save her?
---
I've made it my mission to read all of Kendra Elliot's past books because I need to catch up on her books. She's released another series this year (2020). I've been neglecting her books, and that stops now. I'm slowly reading her Mercy Kilpatrick books because I love Mercy and Truman.
Here's the gist of the third book in the Mercy Kilpatrick series without trying to give anything away. Mercy Kilpatrick was raised an off-grid survivalist, and in this book, she ends up encountering another off-grid family close by to her cabin. The young girl of the family needs Mercy's help with her grandmother. Someone has slashed the young girl's grandmother with a knife, and Mercy tries everything to help the woman. Mercy then finds herself investigating what happened, and incomes other FBI agents with another case similar to what happened to the grandmother. Some readers may know one of the other FBI characters from another series that Kendra wrote. (This is one of many reasons why I love Kendra Elliot. You never know if you will catch up on other characters from previous books/series.) Mercy will need to determine if the grandmother and the other case have anything in common or knew of each other. Mercy's boyfriend, Truman Daly, is there along the way to help her with the case. The bad guy ends up being someone that no one expects, especially when other characters help out with the young girl and her mother that was missing for a while.
My thoughts on the story:
1. This story involves modern-day witchcraft, which was interesting to read in a story. The family that ends up having their life turn upside down a couple of times and not just this once. Secrets end up being revealed in the story. The town of Eagle's Nest has not made it easy for this family. They have their own opinions about the family. Truman also realizes he knows the mother of the young girl.
2. Mercy and Truman's relationship. It's growing further and further. Although Mercy is stubborn at times, Truman knows Mercy can handle herself, but he's there for no matter what, even if she's hardheaded. He wants to make a life with her, and he lets her know it in this book. I also love how well they work together in cases. They are perfect for each other.
3. The ending and finding out who was behind everything. I knew who it was, but it still was a shock. I did like how Kendra kept me on my toes, though. Poor Mercy and Truman always were on their toes too. They thought it would be one person, and it would end up being another.
This book is full of suspense and trying to determine the connection of the murders that keep happening in this book. Mercy is going to end up being tested in this book quite a few times. The big test is at the end. I was heartbroken for her on what happened, but she has her niece and Truman to help her. I'm also glad to have had some more of Mercy's family show up in this book. I wish her father would stop being so stubborn and realize how Mercy never really gave up her off-grid skills.
I give this book 4.5-stars and recommend it to Romantic Suspense, Mystery, and Thriller readers. If you haven't picked up a Kendra Elliot book, yet, then what are you waiting for, get to it now.

This post contains affiliate links you can use to purchase the book. If you buy the book using that link, I will receive a small commission from the sale. It will help sponsor future giveaways but costs you nothing extra. You can read the full disclosure underneath the Privacy Policy.
---
---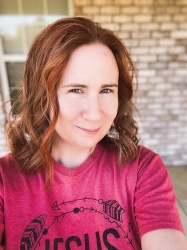 Latest posts by FranJessca
(see all)