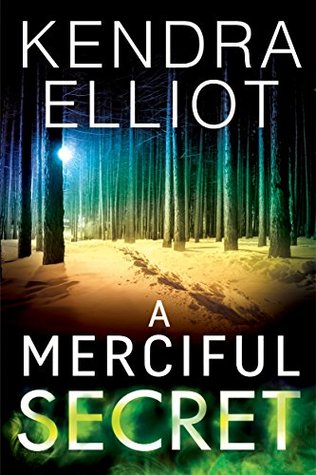 A Merciful Secret
by
Kendra Elliot
Series:
Mercy Kilpatrick #3
Published by
Montlake Romance
on January 16, 2018
Genres:
Romantic Suspense
Pages:
325
Format:
eBook
Source:
Kindle Unlimited
Amazon Kindle
|
Amazon Paperback
|
Audible
Goodreads

In this Wall Street Journal bestseller, a pair of ritual murders could expose Mercy Kilpatrick to something terrifying: her own past…
Raised off the grid by survivalists, Mercy Kilpatrick believed in no greater safeguard than the backwoods of Oregon. Unforgiven by her father for abandoning the fold for the FBI, Mercy still holds to her past convictions. They're in her blood. They're her secrets—as guarded as her private survival retreat hidden away in the foothills.
In a cabin near her hideaway, Mercy encounters a young girl whose grandmother is dying from multiple knife wounds. Hundreds of miles away, a body is discovered slashed to death in a similar way. The victims—a city judge and an old woman living in the woods—couldn't be more different. With the help of police chief Truman Daly, Mercy must find the killer before the body count rises. Mercy knows that the past has an edge on her. So does her family. How can she keep her secrets now…when they're the only things that can save her?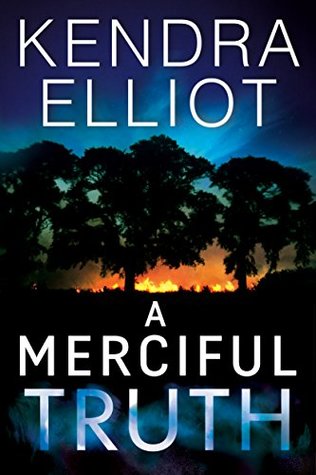 A Merciful Truth
by
Kendra Elliot
Series:
Mercy Kilpatrick #2
Published by
Montlake Romance
on June 6, 2017
Genres:
Romantic Suspense
Pages:
322
Format:
Paperback
,
AudioBook
Source:
Purchased
Amazon Kindle
|
Amazon Paperback
|
Audible
Goodreads

Raised by a family of survivalists, FBI agent Mercy Kilpatrick can take on any challenge—even the hostile reception to her homecoming. But she's not the only one causing chaos in the rural community of Eagle's Nest, Oregon. At first believed to be teenage pranks, a series of fires takes a deadly turn with the murder of two sheriff's deputies. Now, along with Police Chief Truman Daly, Mercy is on the hunt for an arsonist turned killer.
Still shunned by her family and members of the community, Mercy must keep her ear close to the ground to pick up any leads. And it's not long before she hears rumors of the area's growing antigovernment militia movement. If the arsonist is among their ranks, Mercy is determined to smoke the culprit out. But when her investigation uncovers a shocking secret, will this hunt for a madman turn into her own trial by fire?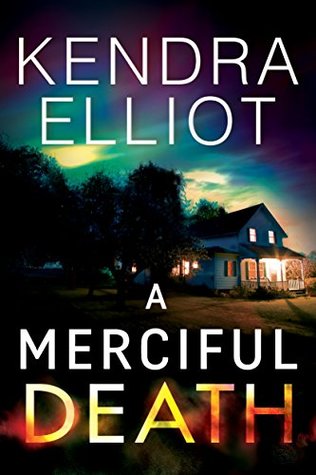 A Merciful Death
by
Kendra Elliot
Series:
Mercy Kilpatrick #1
Published by
Montlake Romance
on January 17th 2017
Genres:
Romantic Suspense
Pages:
342
Format:
Paperback
Source:
Purchased
Amazon Kindle
|
Amazon Paperback
|
Audible
|
Barnes & Noble
Goodreads

FBI special agent Mercy Kilpatrick has been waiting her whole life for disaster to strike. A prepper since childhood, Mercy grew up living off the land—and off the grid—in rural Eagle's Nest, Oregon. Until a shocking tragedy tore her family apart and forced her to leave home. Now a predator known as the cave man is targeting the survivalists in her hometown, murdering them in their homes, stealing huge numbers of weapons, and creating federal suspicion of a possible domestic terrorism event. But the crime scene details are eerily familiar to an unsolved mystery from Mercy's past.
Sent by the FBI to assist local law enforcement, Mercy returns to Eagle's Nest to face the family who shunned her while maintaining the facade of a law-abiding citizen. There, she meets police chief Truman Daly, whose uncle was the cave man's latest victim. He sees the survivalist side of her that she desperately tries to hide, but if she lets him get close enough to learn her secret, she might not survive the fallout…