Review: 'A Merciful Death' by Kendra Elliot
February 20, 2017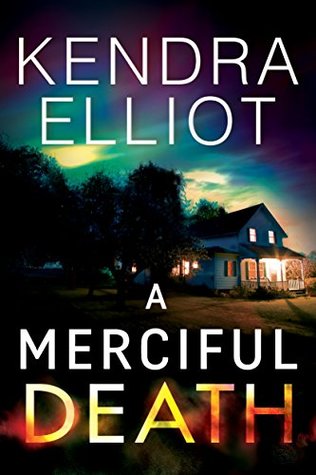 A Merciful Death
by
Kendra Elliot
Series:
Mercy Kilpatrick #1
Published by
Montlake Romance
on January 17th 2017
Genres:
Romantic Suspense
Format:
Paperback
Source:
Purchased
Goodreads
Purchase at
Amazon
|
Apple
|
Google Play
|
Kobo

FBI special agent Mercy Kilpatrick has been waiting her whole life for disaster to strike. A prepper since childhood, Mercy grew up living off the land—and off the grid—in rural Eagle's Nest, Oregon. Until a shocking tragedy tore her family apart and forced her to leave home. Now a predator known as the cave man is targeting the survivalists in her hometown, murdering them in their homes, stealing huge numbers of weapons, and creating federal suspicion of a possible domestic terrorism event. But the crime scene details are eerily familiar to an unsolved mystery from Mercy's past.
Sent by the FBI to assist local law enforcement, Mercy returns to Eagle's Nest to face the family who shunned her while maintaining the facade of a law-abiding citizen. There, she meets police chief Truman Daly, whose uncle was the cave man's latest victim. He sees the survivalist side of her that she desperately tries to hide, but if she lets him get close enough to learn her secret, she might not survive the fallout…
---
A Merciful Death is the first book in Kendra Elliot's new Mercy Kilpatrick series and it was definitely full of suspense, drama, and action, which made me not want to put it down.
Mercy Kilpatrick is a FBI special agent that is sent back to her hometown in Eagle's Nest to determine if the killings that are happening there are leading up to a domestic terrorism event. Unfortunately, she never thought she would step back in Eagle's Nest, especially when her family shunned her. When she starts looking around at the crime scenes, she notices details that are too familiar to an unsolved mystery that rocked Eagle's Nest town so many years ago.
Kendra Elliot always manages to write some detailed in-depth characters with some very action-packed suspenseful storylines. Mercy Kilpatrick is what I would consider a character that is very secretive and down right kick-butt. I enjoyed getting to know her character in the first book (I heard she was in the Callahan & McLane series, but I have some catching up to do on some of Kendra's books and I look forward to catching up this year) Mercy knows how to handle a crisis because of how she was brought up. Although once I got to meet her family in the story, I could understand why Mercy left. Mercy was raised in a family that prepared for the worst kind of fall out and they believed the woman was met to be home to tend to the garden, have children, and take care of their husband. Mercy though was not like that at all, which is why she became a FBI agent. I'm really glad she decided to follow her own path because she definitely became one strong woman.
The male character in the story, Truman Daly is just as fascinating as Mercy. He didn't grow up in Eagle's Nest, but he's learning about the town. He is fascinated with Mercy, but he knows she is holding in secrets. When he finds out who Mercy is really, he is determine more than ever to win her over.
Kendra Elliot definitely didn't make it easy for Mercy and Truman to find out what is happening in Eagle's Nest. Secrets end up coming out of the blue and poor Mercy has to deal with her past all over again because of what is happening.
I don't want to give anything away because this is really a great book. I look forward to the next book in the series and also I need to catch up on the other books Kendra has written in the last year or so. Let's just say reading took a back burner last year, but I'm catching up on it this year.
I give this book 5 stars and highly recommend it to Romantic Suspense readers out there. If you haven't checked out any of Kendra Elliot's books I definitely recommend you do. She's one of my favorite Romantic Suspense authors and I tend to buy her books in paperback, so they can go in my bookcase with all my other favorite authors. 🙂

This post contains affiliate links you can use to purchase the book. If you buy the book using that link, I will receive a small commission from the sale. It will help sponsor future giveaways but costs you nothing extra. You can read the full disclosure underneath the Privacy Policy.
---
---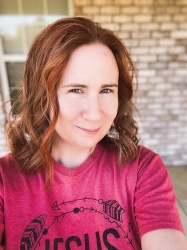 Latest posts by FranJessca
(see all)