Review: 'A Merciful Truth' by Kendra Elliot #Romanceopoly2020
March 24, 2020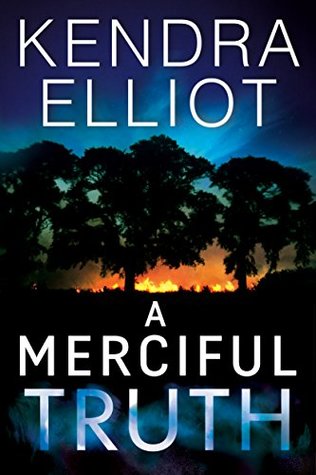 A Merciful Truth
by
Kendra Elliot
Series:
Mercy Kilpatrick #2
Published by
Montlake Romance
on June 6, 2017
Genres:
Romantic Suspense
Format:
Paperback
,
AudioBook
Source:
Purchased
Goodreads
Purchase at
Amazon

Raised by a family of survivalists, FBI agent Mercy Kilpatrick can take on any challenge—even the hostile reception to her homecoming. But she's not the only one causing chaos in the rural community of Eagle's Nest, Oregon. At first believed to be teenage pranks, a series of fires takes a deadly turn with the murder of two sheriff's deputies. Now, along with Police Chief Truman Daly, Mercy is on the hunt for an arsonist turned killer.
Still shunned by her family and members of the community, Mercy must keep her ear close to the ground to pick up any leads. And it's not long before she hears rumors of the area's growing antigovernment militia movement. If the arsonist is among their ranks, Mercy is determined to smoke the culprit out. But when her investigation uncovers a shocking secret, will this hunt for a madman turn into her own trial by fire?
---
Kendra Elliot does a phenomenal job on the second book in her Mercy Kilpatrick series. I had a hard time putting down A Merciful Truth due to all the twists and turns to find out who is behind sparking fires in Eagle's Nest, Oregon. The police begin to investigate the fires but end up getting close to something else going on at Eagle's Nest. Two deputies end up getting shot and killed at one of the fire scenes. It's up to Special Agent Mercy Kilpatrick and Police Chief Truman Daly to find out who killed the deputies and investigate what is happening in Eagle's Nest.
I was happy to back with Mercy and Truman, especially since it's been a while that I read the first book in the series. I thought I was going to be lost going into the second book, but I had no issues. I remembered what happened in the first book due to how Kendra made sure to bring up parts of what happened in the first book. There's also the fact that Mercy's family won't let her live it down what happened. (At least some of the family members.)
I adore Mercy Kilpatrick because of her survivalist skills and know she's one character that can take care of herself. Although she needs to let Truman in her life because he is in love with her. I know it's difficult for her due to how her family has been treating her in this book. Truman is determined to prove himself to Mercy in this book. He even puts some of her family members in place the way they have been treating her. Not all of Mercy's family treats her coldly, though.
There are several things I adore about Kendra Elliot's books. She always has you on the edge of your seat with the characters trying to figure out who is behind everything that is happening. The characters are always placed in danger, but they can handle themselves. She makes her characters to be strong, but also vulnerable. Her characters feel real, and you can connect with them.
This book touches on survivalists like Mercy, but what happens when one group wants to go further with their skills. I don't want to give anything away. Be prepared once you start reading this book, you'll have a hard time putting it down. The ending will leave you in shock. I felt for Mercy at the end of the book after finding out who was really behind everything. I can't wait to dive into the third book soon. Kendra Elliot is one of my favorite Romantic Suspense authors, and I highly recommend her books to anyone that loves the Romantic Suspense genre.

This post contains affiliate links you can use to purchase the book. If you buy the book using that link, I will receive a small commission from the sale. It will help sponsor future giveaways but costs you nothing extra. You can read the full disclosure underneath the Privacy Policy.
---
---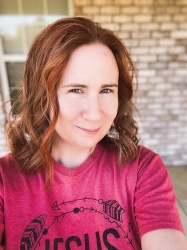 Latest posts by FranJessca
(see all)