Review: 'Veiled' by Kendra Elliot
November 4, 2020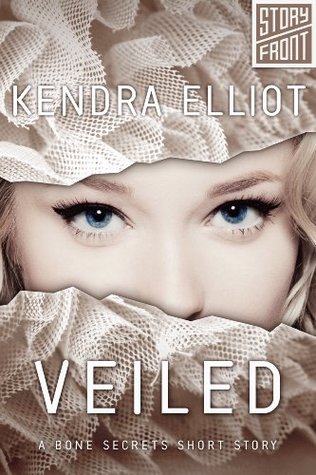 Veiled
by
Kendra Elliot
Series:
Bone Secrets #3.5
Published by
StoryFront
on December 4, 2013
Genres:
Romantic Suspense
Format:
eBook
Source:
Purchased
Goodreads
Purchase at
Amazon
|
Google Play

Forensic investigator Lacey Campbell is trying to relax. She and her fiancé have escaped to a high-end resort on the Oregon Coast that they're scoping out for their wedding venue. But when a murdered woman turns up in the hot tub, there's no more relaxing for the couple. Neither can resist getting pulled into the case.
Tragically, the dead woman is dressed in a wedding gown, even more disturbing for Lacey given she's about to be a bride. When the victim turns out to be a beloved bartender with a bad-news ex-husband, it looks like a domestic quarrel turned deadly. But could there be something more sinister going on in this tight-knit community?
---
Veiled is a short novella in Kendra Elliot's Bone Secrets series. I read this novella in 2015 but never got a chance to review it. I decided to reread it to refresh my memory so that I could type a review for it. I'm on a mission to read all the books I missed out on reading from Kendra Elliot. I'm determined to be caught up, so I'm ready for her next book(s) that she releases next year (2021).
Storyline: Lacey Campbell (forensic specialist) and Jack Harper (project/building developer and former cop) are on vacation at a small Oregon Coast town called Seaport. Jack's sister booked them a room at the Pacific Inn (High-End Resort) on the Oregon Coast hoping the couple will have their wedding there next summer. Unfortunately, they never expected to find a floating body in the hot tub of the Inn while they are on vacation. Now they both are determined to find out what happened to the young woman and why she was in a wedding dress.
My Thoughts: This was a short story, so I'm trying not to spoil it for anyone who has not read the book. It's been quite some time since I read the first few books in Kendra Elliot's Bone Secrets series, but I can't forget the characters Lacey and Jack from the first book Hidden. This novella focuses on a murder in a small town. It's fast to read, so there were no issues there for me. Although, Kendra does leave me wanting more of this couple because these two are hard not to love. Okay, I can't give many thoughts without giving too much away, so I'm stopping now.
Standalone or Part of Series: It's part of the Bone Secrets series but can be read as a standalone. Although, I would recommend reading Hidden, which is the first book in the series. The first book introduces the characters, Jack and Lacey.
Would I recommend this book? Yes. I give this novella four stars and recommend it to readers of Romantic Suspense. If you haven't read this series by Kendra Elliot, then I highly recommend you do. This series was my first favorite series from Kendra. (This was the first series she wrote and published from Montlake Romance.) Everything Kendra has written has become a favorite now. I love her writing style, and I love that her books have me on the edge of my seat. (Some books even give me nightmares.)
Now I need to make time to read the last two books of the Bone Secrets series.

This post contains affiliate links you can use to purchase the book. If you buy the book using that link, I will receive a small commission from the sale. It will help sponsor future giveaways but costs you nothing extra. You can read the full disclosure underneath the Privacy Policy.
---
---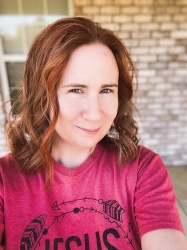 Latest posts by FranJessca
(see all)