Review: 'Corrupt' by Penelope Douglas
April 18, 2022
This book may be unsuitable for people under 18 years of age due to its use of sexual content, drug and alcohol use, and/or violence.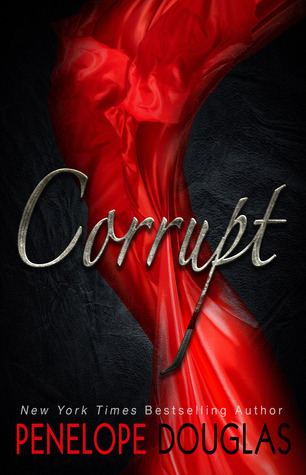 Corrupt
by
Penelope Douglas
Series:
Devil's Night #1
Published by
Self-Published
on November 17, 2015
Genres:
Dark Romantic Suspense
,
Dark Romance
Format:
eBook
Source:
Purchased
Goodreads
Purchase at
Amazon
|
Barnes & Noble
|
Kobo


From New York Times bestselling author Penelope Douglas comes a new dark romance...

ErikaI was told that dreams were our heart's desires. My nightmares, however, became my obsession.
His name is Michael Crist.
My boyfriend's older brother is like that scary movie that you peek through your hand to watch. He's handsome, strong, and completely terrifying. The star of his college's basketball team and now gone pro, he's more concerned with the dirt on his shoe than me.
But I noticed him.
I saw him. I heard him. The things that he did, and the deeds that he hid... For years, I bit my nails, unable to look away.
Now, I've graduated high school and moved on to college, but I haven't stopped watching Michael. He's bad, and the dirt I've seen isn't content to stay in my head anymore.
Because he's finally noticed me.
MichaelHer name is Erika Fane, but everyone calls her Rika.
My brother's girlfriend grew up hanging around my house and is always at our dinner table. She looks down when I enter a room and stills when I am close. I can always feel the fear rolling off of her, and while I haven't had her body, I know that I have her mind. That's all I really want anyway.
Until my brother leaves for the military, and I find Rika alone at college.
In my city.
Unprotected.
The opportunity is too good to be true, as well as the timing. Because you see, three years ago she put a few of my high school friends in prison, and now they're out.
We've waited. We've been patient. And now every last one of her nightmares will come true.
*Corrupt is a STANDALONE dark romance with no cliffhanger. It is suitable for ages 18+.
---
How many times will I read the Devil's Night by Penelope Douglas? As many times as I want because this series has become a favorite comfort read. Yes, I know it's weird to have a Dark Romantic Suspense series as a comfort read, but I love the characters that Penelope Douglas created in this world. I miss them, which is why I find myself rereading them.
Storyline/My Thoughts: Corrupt wasn't my first book from the fabulous Penelope Douglas. I read Misconduct and Bully, which both were hard to put down. I was hesitant to read Corrupt for the first time in 2019 since, at the time, I wasn't comfortable with Dark Romance due to some triggers/elements in them. Now, I find myself craving them.
I should despise Michael's character in this book and how he treated Erika Fane. He's a real A-hole. Although, for some reason, after getting his POV in the story, I started to like him and not hate him.
Here's the gist of the story without giving too much away. Erika has known Michael Crist for quite some time and has had a crush on him. Michael has treated her like she's not there, so what does she do? She hangs out with his little brother, Trevor. Trevor makes it known Rika is his, even though she doesn't want him that way. Her feelings are toward his older brother. Michael shows interest in her one night during devil's night when he returns from college. He invites her out during devil's night of pranks and trouble with his friends. Things happen, and now three out of four go to jail. Erika is now off to college and getting away from her ex-boyfriend Trevor and his family three years later. She wants to get away from Trevor and his family, that have tried to dictate her every move. She wants freedom from them all and lives in the same building as Michael.
Michael and his friends, who are now out of jail, want revenge for what happened years ago, and soon Erika doesn't have anyone to protect her. Erika is about to find out that Michael and his friends are the ones to cross.
The first time I read this book, I was hesitant to read it. I wasn't familiar with the dark romance genre, except for Keri Lake (one of my fave dark romance authors now). I'm glad I read Corrupt because it has suspense in it that kept me on the edge of my seat, and I wanted to figure out who was behind turning in Michael's friends during devil's night three years ago. Was it Rika who they allowed tagging along during devil's night? I loved the back and forth between the past (three years ago) and the present day in Rika and Michael's POVs. I got to know them better.
Poor Rika has to deal with Michael and his friends and how they treat her. Michael and his friends made her life miserable, and I felt for her character.
I was not expecting the book to conclude the way it did. Holy crap! It was that good, so it usually takes me one day to read this book, as long as my family lets me read.
I'm going to let everyone know now the spicy/steamy scenes between Michael and Erika are off the charts. The one in the catacombs was friggin' HOT, and then Penelope wrote the steam room scene. Geez! I'm fanning myself now thinking about it.
However, one of Michael's friends, Damon, was ultra scary in this book. I don't know if I want to read his book and find out who he ends up with because that girl will need a strong stomach and heart with him. Although, I can tell he has a back story that needs to be said to understand him. I want to find out more about the other guys, though, so I will continue reading these books by Penelope Douglas. This book automatically gets five stars from me, especially since I had a hard time putting it down. It is my third time reading Michael and Rika's story, and I plan on rereading it so many more times.
Standalone or Part of Series: It's part of the Devil's Night series by Penelope Douglas, and I would recommend reading it in order. (You could read each book as a standalone, but why would you want to miss out on the other couples and their storylines.)
Steam/Spice Rating: ⭐️ ⭐️ ⭐️ ⭐️
Trope(s)/Element(s): Bad Boy Romance; Enemies to Lovers, Revenge/Bullying, M/F/M (menage)
Would I recommend this book? Yes. If you are a fan of Dark Romantic Suspense and Dark Romance, I recommend this book.
TW/CW: Attempted SA, Violence, Drugs, Bullying, Underage Drinking, Cursing, Animal Cruelty, Death, Child Abuse (mentioned – Emotional/Physical), Vandalism (there's possibly more but these are the ones I remember).

This post contains affiliate links you can use to purchase the book. If you buy the book using that link, I will receive a small commission from the sale. It will help sponsor future giveaways but costs you nothing extra. You can read the full disclosure underneath the Privacy Policy.
---
---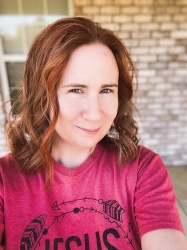 Latest posts by FranJessca
(see all)