Review: 'Seduction in Death' by J.D. Robb
February 22, 2021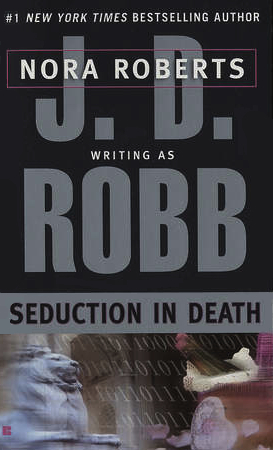 Seduction in Death
by
J.D. Robb
Series:
In Death #13
Published by
Berkley Books
on September 1, 2001
Genres:
Romantic Suspense
Format:
Paperback
Source:
Purchased
Goodreads
Purchase at
Amazon
|
Barnes & Noble
|
Kobo

Lieutenant Eve Dallas is searching for a Casanova killer with a deadly appetite for seduction.
Dante had been courting his victim in cyberspace for weeks before meeting her in person. A few sips of wine and a few hours later, she was dead. The murder weapon: a rare, usually undetectable date-rape drug with a street value of a quarter million dollars.
Detective Eve Dallas is playing and replaying the clues in her mind. The candlelight, the music, the rose petals strewn across the bed - a seduction meant for his benefit, not hers. He hadn't intended to kill her. But now that he had, he is left with only two choices: to either hole up in fear and guilt. Or start hunting again....
---
Seduction in Death is the thirteenth book in J.D. Robb's In Death series. This was another book that was hard to put down for me. Although every book so far in the series has been like that since J.D. Robb is a fantastic writer. It's no surprise. J.D. Robb is the queen of storytelling. (Sometimes, though, I get nightmares over the cases that Eve has to deal with because I feel for her.)
Storyline/My Thoughts: This book will test Eve again since it involves killer(s) that think murder is a game, especially when it involves seduction games. It will bring back her past that she would rather forget altogether. I knew immediately this book was going to be a tough one since it involves women being found with drugs in their system and some being raped and killed. The perpetrators think they are bright and will get away with it all, but Eve and her team are more intelligent than them. Eve will be tested frequently in this book, not only with the case but also with angry cops who don't like her.
There is some drama in this book that involves Peabody and McNab. If you read the previous book(s), you would have realized these two butted heads. Readers will find out that McNab has a soft spot and will do anything to win over Peabody. I love these two characters, even though their superiors don't want them hooking up. They deserve to be happy.
One thing notable in this book is that Eve and Roarke have been married for a year now, and they are inseparable. Roarke is very protective of Eve, and Eve is starting to learn she will not win with Roarke when it comes to him taking care of him. Eve is also beginning to realize that Roarke helping her in cases is not so bad. I love how they work together, and this book brought them as a team without either one of them becoming in big danger.
Overall, this book gets 4.5 stars from me. It may give me nightmares due to how the killer(s) were described. They needed help big time. This book does involve some triggers, such as drugs, rape/attempted rape, violence, and murder.
Standalone or Part of Series: It's part of the In Death series.
Would I recommend this book? Yes. If you are a fan of Romantic Suspense, Mysteries, or Thrillers, then you will enjoy this series. You will be hooked from the beginning, not only due to the kick-butt heroine but also due to Roarke's sexy leading male character. I'm so glad I decided to continue participating in the #InDeathReadALong challenge. 🙂

This post contains affiliate links you can use to purchase the book. If you buy the book using that link, I will receive a small commission from the sale. It will help sponsor future giveaways but costs you nothing extra. You can read the full disclosure underneath the Privacy Policy.
---
---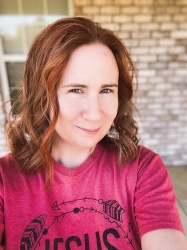 Latest posts by FranJessca
(see all)