ARC Review: 'Born to Die' by Winter Austin
March 28, 2016
I received a complimentary copy of the book from the author in exchange for an honest review. This does not affect my opinion of the book or the content of my review.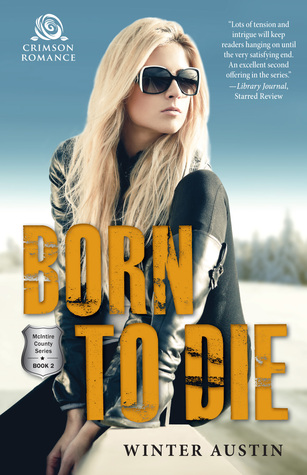 Born to Die
by
Winter Austin
Published by
Crimson Romance
on March 28th 2016
Goodreads
Purchase at
Amazon

Trouble's on the run in rural Eider, Iowa, and Deputy Cassy Rivers's heart is in the line of fire. Two years ago, she barely escaped a harrowing experience at the hands of a maniac—and not without scars. Now a series of random robberies leads to the brutal death of a fellow officer, and she must put her trust in the one man who broke her heart.
FBI agent Boyce Hunt knows commitment isn't for men with pasts like his. He left Cassy once to protect her from the blackmail and manipulation he faces from his mother's criminal enterprise. But when they reluctantly partner up to capture the modern Bonnie and Clyde terrorizing McIntire County, their attraction flames to life once more, pulling Boyce between two loyalties.
Will they risk their hearts again, even if it means losing everything?
My Review
Winter Austin takes us back into the small town of Eider, Iowa, where robberies and murders are not usual, but lately the small town has been turned upside down. Somebody(ies) is/are wreaking havoc on the town and it's up to Deputy Cassy Rivers and FBI agent Boyce Hunt to determine who is behind it all. Unfortunately, Cassy and Boyce do not see eye and eye, especially when Boyce ran away after what happened with Cassy and her sister with the Priest incident. It's going to take some heartache for both of these two to get back to even liking each other. Boyce has his partner that has been looking into the robberies and Cassy and her partner are looking into the murders happening, especially the one where one of their own is killed. It seems the robberies and killings are tied together, so it will take the deputies and agents to help each other determined everything.
First let me say that Cassy Rivers is not a weak character. She's a strong-willed character that knows how to handle anything that is thrown at her. I adored her character due to how she proved she can handle herself. I literally was in awe during one scene she was with Boyce in. Let's just say I was rooting for her the whole entire time. Even with everything she went through in the first book with her sister, she definitely proved herself in Born to Die. I love kick-butt characters. 🙂
Boyce Hunt has his secrets in Born to Die, but I adore his character as well. He was determined to win over Cassy. He was a pain at times, but that is because he didn't know how to deal with Cassy. I also got to learn more about his character after I found out about his past. He didn't have it easy, but he proved to be stronger due to his past. Boyce and Cassy definitely were perfect for each other. <3
I loved every minute of the suspense in Born to Die. I literally was on the edge of my seat the entire time. I couldn't wait to flip the page on my kindle to find out what was going to happen next. I was determined to find out who was behind the robberies/murders in the story. You won't believe who's behind it all because I didn't. I couldn't believe why they did it to. Grrr!
Winter Austin is an amazing romantic suspense writer who had me from the beginning of Born to Die to the very end. I look forward to visiting more of Eider, Iowa because these characters have definitely grown on me.
If you're a fan of romantic suspense, you'll love Born to Die and the McIntire County series.
I received a complimentary copy of the book from the author in exchange for an honest review.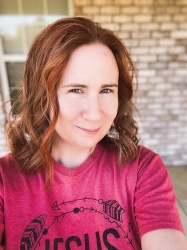 Latest posts by FranJessca
(see all)