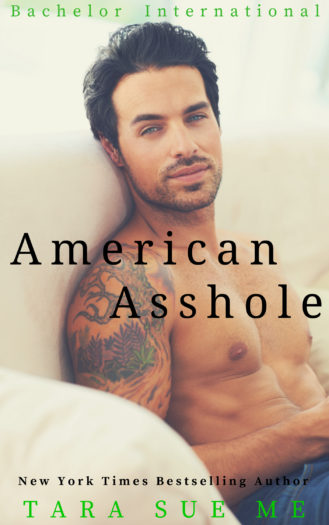 American Asshole
(Bachelor International #1)
Publishing Date: September 21, 2018
Genre: Contemporary Romance Continue reading →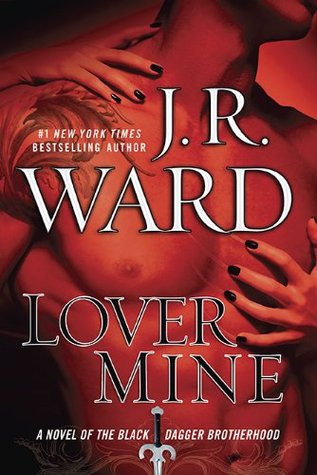 Lover Mine
by J.R. Ward
Series: Black Dagger Brotherhood #8
Published by NAL on April 27th 2010
Genres: Paranormal Romance
Pages: 528
Format: Hardcover
Source: Purchased
Amazon | B&N
Goodreads


John Matthew has come a long way since he was found living among humans, his vampire nature unknown to himself and to those around him. After he was taken in by the Brotherhood, no one could guess what his true history was- or his true identity. Indeed, the fallen Brother Darius has returned, but with a different face and a very different destiny. As a vicious personal vendetta takes John into the heart of the war, he will need to call up on both who he is now and who he once was in order to face off against evil incarnate.
Xhex, a symphath assassin, has long steeled herself against the attraction between her and John Matthew. Having already lost one lover to madness, she will not allow the male of worth to fall prey to the darkness of her twisted life. When fate intervenes, however, the two discover that love, like destiny, is inevitable between soul mates.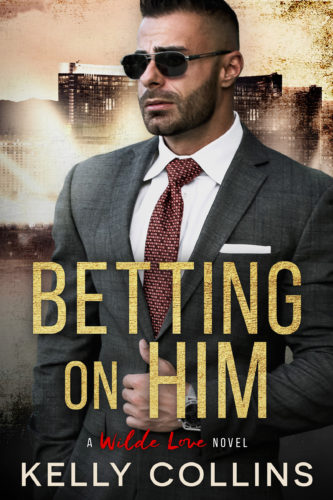 Betting on Him
(Wilde Love #1)
Author: Kelly Collins
Publishing Date: October 15, 2018

Continue reading →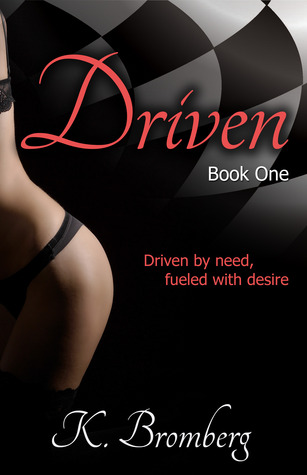 Driven
by K. Bromberg
Series: Driven #1
Published by JKB Publishing on May 8, 2013
Genres: Contemporary Romance
Pages: 327
Format: eBook
Source: Purchased
Amazon | B&N
Goodreads


Rylee Thomas is used to being in control. But she's about to meet the one man that just might make her enjoy losing it…
I am the exception to the rule.
In a world full of willing women, I'm a challenge to the roguish and achingly handsome Colton Donavan. A man used to getting exactly what he wants in all aspects of life. He's the reckless bad boy constantly skating that razor thin edge toward out of control, on and off of the track.
Colton crashes into my life like a tornado: sapping my control, testing my vulnerabilities beyond their limits, and unintentionally penetrating the protective wall around my healing heart. Tearing apart the world I rebuilt so carefully with structure, predictability, and discipline.
I can't give him what he wants and he can't give me what I need. But after a glimpse beneath his refined exterior into the dark secrets of his damaged soul, can I bring myself to walk away?
Our sexual chemistry is undeniable. Our individual need for complete control is irrefutable. But when our worlds collide, is the chemistry enough to bring us together or will our untold secrets and battle of wills force us apart?
My Review Continue reading →
I received this book for free from the Author's Assistant in exchange for an honest review. This does not affect my opinion of the book or the content of my review.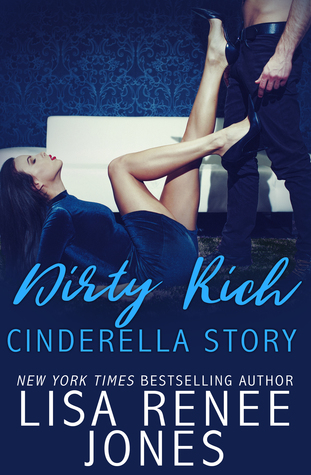 Dirty Rich Cinderella Story
by Lisa Renee Jones
Series: Dirty Rich #2
Published by Createspace Independent Publishing Platform on May 18, 2018
Genres: Contemporary Romance
Pages: 392
Format: eArc
Source: the Author's Assistant
Amazon | B&N
Goodreads


SEDUCED FOR A NIGHT. TAKEN FOREVER. With only nine months left at Stanford, and despite being top of her law school class, Lori Havens takes leave to care for her sick mother. That means she juggles three jobs, the best of which is researcher for novelist, and syndicated columnist of "Cat Does Crime," Cat Summer. One evening after finishing up her work at Cat's apartment building, Lori has an encounter with a sexy stranger, and does something out of character. She goes home with him. The night is perfect, he's perfect, wealthy, powerful and from out of town. Morning comes, and despite their connection, Lori leaves before he finds out she's far from the equal he believes her to be. She's not a charity case and she's not after his money. She will make her own. In other words, she leaves before her Prince Charming finds out she's no princess. Flash forward a few months, Lori's mother is healing, and Cat's husband, Reese, has merged his firm with another and Lori lands an internship there, with school credit and scholarship money.. Everything is falling into place. That is until fate reveals a wicked twist of events and Lori walks into a conference room to find her new boss, Cole Brooks, one of the partners, is her one-night prince charming. One sizzling shared look across a boardroom, and it's clear: this man is not done with her. It's not long before Lori is informed that she'll be working high profile cases with her one night prince charming which will require long nights and travel, starting immediately.
My Review Continue reading →
From New York Times, bestselling author Laura Kaye comes the next standalone title in her Warrior Fight Club series, FIGHTING THE FIRE. Check out Laura's note below and the beautiful cover! Then join the Warrior Fight Club world today!
A note from Laura Kaye:
I love enemies-to-lovers stories because they're so much fun to write and absolutely delicious to read! And Sean Riddick and Dani England from my upcoming Fighting the Fire are absolutely incendiary together! They're both badasses in their own right—both veterans, both fighters, both stubborn as hell. And boy does this cover art capture them so well—the intensity, the passion, the push and pull. Gah, I hope you love it as much as I do!
If you haven't started my wounded Warrior Fight Club series yet, you can jump in anywhere because they're all sexy standalone romances! So start at the beginning with Fighting for Everything or grab the about-to-release Fighting for What's His. And here's where you reserve your copy of Sean and Dani's hot, hot story: Continue reading →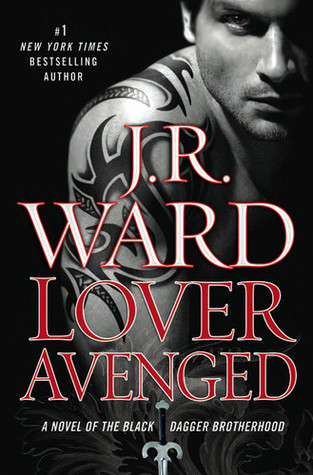 Lover Avenged
by J.R. Ward
Series: Black Dagger Brotherhood #7
Published by NAL on April 28, 2009
Genres: Paranormal Romance
Pages: 527
Format: Hardcover
Source: Purchased
Amazon | B&N
Goodreads


Rehvenge has always kept his distance from the Brotherhood—even though his sister is married to a member, for he harbors a deadly secret that could make him a huge liability in their war against the lessers. As plots within and outside of the Brotherhood threaten to reveal the truth about Rehvenge, he turns to the only source of light in his darkening world, Ehlena, a vampire untouched by the corruption that has its hold on him—and the only thing standing between him and eternal destruction.
My Review Continue reading →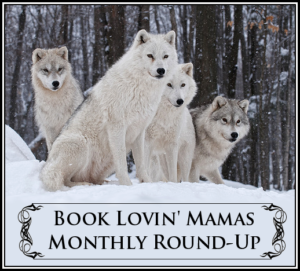 Graphic designed by Sapphire Designs
We're doing something different for our Monthly Round-Up.
Check out our Monthly Review Round-Up, Upcoming Reviews for May, and Most Anticipated Books for May.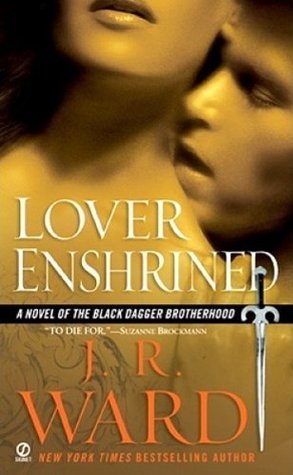 Lover Enshrined
by J.R. Ward
Series: Black Dagger Brotherhood #6
Published by Signet on June 3rd 2008
Genres: Paranormal Romance
Pages: 534
Format: AudioBook, Paperback
Source: Purchased
Amazon | B&N
Goodreads



In this "frighteningly addictive" paranormal romance saga there's a war raging between vampires and their slayers. Here are the stories of a secret band of brothers like no other—six vampire warriors, defenders of their race. And now a dutiful twin must choose between two lives...

Fiercely loyal to the Black Dagger Brotherhood, Phury has sacrificed himself for the good of the race, becoming the male responsible for keeping the Brotherhood's bloodlines alive. As Primale of the Chosen, he is obligated to father the sons and daughters who will ensure that the traditions of the race survive, and that there are warriors to fight those who want all vampires extinguished.
As his first mate, the Chosen Cormia wants to win not only his body, but his heart for herself. She is drawn to the noble responsibility behind the emotionally scarred male. But Phury has never allowed himself to know pleasure or joy. As the war with the Lessening Society grows grim, tragedy looms over the Brotherhood's mansion, and Phury must decide between duty and love....
My Review Continue reading →
I received this book for free from Netgalley in exchange for an honest review. This does not affect my opinion of the book or the content of my review.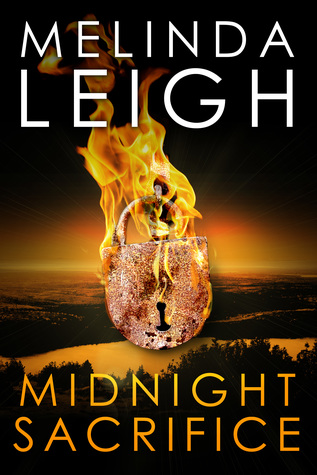 Midnight Sacrifice
by Melinda Leigh
Published by Montlake Romance on April 16th 2013
Genres: Romantic Suspense
Pages: 316
Format: eArc
Source: Netgalley
Amazon | B&N
Goodreads


2014 Daphne du Maurier Award Finalist
One by one, people are mysteriously disappearing from a small Maine town.
Four months ago, a ruthless murderer killed two people and kidnapped three more, including Danny Sullivan's sister, who barely escaped. Unfortunately so did the killer, vanishing without a trace into the vast wilderness. When the police fail to find his sister's captor, Danny returns to Maine to hunt him down.
He begins his search with another survivor, bed and breakfast owner Mandy Brown, but her refusal to cooperate raises Danny's suspicions. What is the beautiful innkeeper hiding?
Mandy Brown has a secret. But sexy Danny Sullivan, his relentless questions, and the desire that simmers between them threaten to expose the truth. A revelation that puts her family in danger. As more people disappear, it becomes clear the killer is planning another ritual…and that he's circling in on Mandy.
My Review Continue reading →