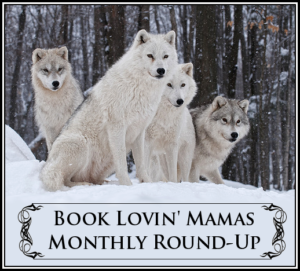 Graphic designed by Sapphire Designs
We're doing something different for our Monthly Round-Up.
Check out our Monthly Review Round-Up, Upcoming Reviews for March, and Most Anticipated Books for March.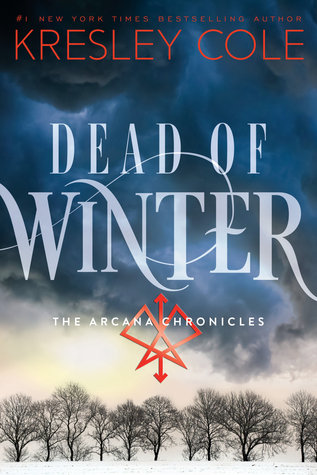 Dead of Winter
by Kresley Cole
Series: The Arcana Chronicles #3
Published by Simon & Schuster Books for Young Readers on January 6th 2015
Pages: 303
Format: AudioBook
Source: Purchased
Amazon | B&N
Goodreads



Heartbreaking decisions
Evie was almost seduced by the life of comfort that Death offered her—until Jack was threatened by two of the most horrific Arcana, The Lovers. She will do anything to save him, even escape Death's uncanny prison, full of beautiful objects, material comforts…and stolen glances from a former love.

Uncertain victory
Despite leaving a part of her heart behind with Death, Evie sets out into a perilous post-apocalyptic wasteland to meet up with her allies and launch an attack on the Lovers. Such formidable enemies require a battle plan, and the only way to kill them may mean Evie, Jack, and Death allying. Evie doesn't know what will prove more impossible: surviving slavers, plague, Bagmen and other Arcana—or convincing Jack and Death to work together.

Two heroes returned
There's a thin line between love and hate, and Evie just doesn't know where she stands with either Jack or Death. Will this unlikely trio be able to defeat The Lovers without killing one another first...?
My Review Continue reading →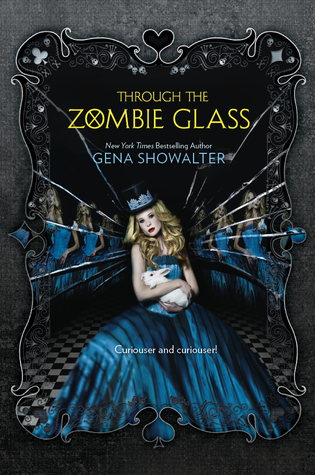 Through the Zombie Glass
by Gena Showalter
Series: White Rabbit Chronicles #2
Published by Harlequin Teen on September 24th 2013
Pages: 480
Format: AudioBook, Hardcover
Source: Purchased
Amazon | B&N
Goodreads


Zombies stalk the night.
Forget blood and brains. These monsters hunger for human souls.
Sadly, they've got mine...
Alice Bell has lost so much. Family. Friends. A home. She thought she had nothing else to give. She was wrong.
After a new zombie attack, strange things begin to happen to her. Mirrors come to life, and the whispers of the dead assault her ears. But the worst? A terrible darkness blooms inside her, urging her to do very wicked things.
She's never needed her team of zombie slayers more, but ultra bad-boy Cole Holland, the leader and her boyfriend, suddenly withdraws from her...from everyone. Now, with her best friend, Kat, at her side, Ali must kill the zombies, uncover Cole's secret and learn to fight the darkness.
But the clock is ticking...and if she fails at a single task, they're all doomed.
My Review Continue reading →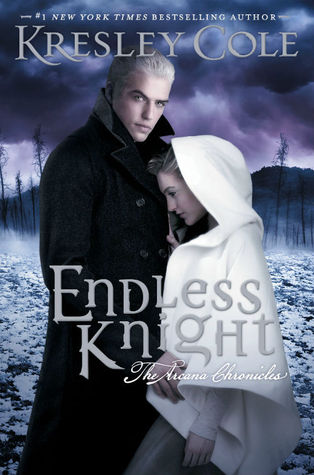 Endless Knight
by Kresley Cole
Series: The Arcana Chronicles #2
on September 2nd 2014
Pages: 320
Format: AudioBook
Source: Purchased
Amazon | B&N
Goodreads


In this seductive follow-up to Poison Princess, #1 New York Times bestselling author Kresley Cole takes us deeper into the dark world of the Arcana Chronicles.
Evie has fully come into her powers as the tarot Empress. And Jack was there to see it all. In the aftermath of killing Arthur, Evie realizes that there is a war brewing between the teens who've been given powers following the apocalypse, and it's kill or be killed. When Evie meets Death, the gorgeous and dangerous Endless Knight, things get even more complicated. Somehow the Empress and Death share a romantic history. One that Evie can't remember, but Death can't forget. Evie is drawn to Death, but in love with Jack. She is determined to discover why she's been granted these powers, and in the process, struggles to accept her place in the prophecy that will either save the world, or destroy it.
My Review Continue reading →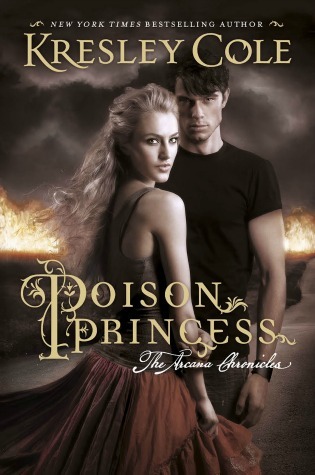 Poison Princess
by Kresley Cole
Series: The Arcana Chronicles #1
Published by Simon & Schuster on October 2nd 2012
Pages: 369
Amazon | B&N
Goodreads


An alternate cover edition for this ISBN13 can be found here.
She could save the world—or destroy it.
Sixteen-year-old Evangeline "Evie" Greene leads a charmed life, until she begins experiencing horrifying hallucinations. When an apocalyptic event decimates her Louisiana hometown, Evie realizes her hallucinations were actually visions of the future—and they're still happening. Fighting for her life and desperate for answers, she must turn to her wrong-side-of-the-bayou classmate: Jack Deveaux.
But she can't do either alone.
With his mile-long rap sheet, wicked grin, and bad attitude, Jack is like no boy Evie has ever known. Even though he once scorned her and everything she represented, he agrees to protect Evie on her quest. She knows she can't totally depend on Jack. If he ever cast that wicked grin her way, could she possibly resist him?
Who can Evie trust?
As Jack and Evie race to find the source of her visions, they meet others who have gotten the same call. An ancient prophesy is being played out, and Evie is not the only one with special powers. A group of twenty-two teens has been chosen to reenact the ultimate battle between good and evil. But it's not always clear who is on which side.
My Review Continue reading →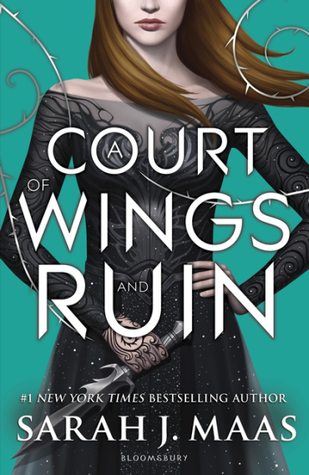 A Court of Wings and Ruin
by Sarah J. Maas
Series: A Court of Thorns and Roses #3
Published by Bloomsbury Childrens Books on May 2nd 2017
Pages: 699
Format: Hardcover
Source: Purchased
Amazon | B&N
Goodreads


Looming war threatens all Feyre holds dear in the third volume of the #1 New York Times bestselling A Court of Thorns and Roses series.
Feyre has returned to the Spring Court, determined to gather information on Tamlin's manoeuvrings and the invading king threatening to bring Prythian to its knees. But to do so she must play a deadly game of deceit – and one slip may spell doom not only for Feyre, but for her world as well.
As war bears down upon them all, Feyre must decide who to trust amongst the dazzling and lethal High Lords – and hunt for allies in unexpected places.
In this thrilling third book in the #1 New York Times bestselling series from Sarah J. Maas, the earth will be painted red as mighty armies grapple for power over the one thing that could destroy them all.
My Review Continue reading →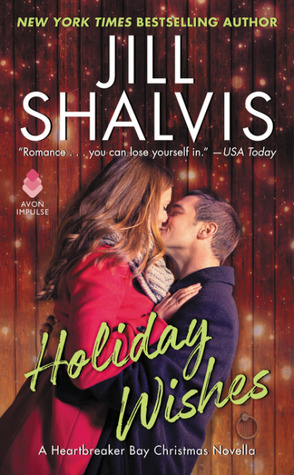 Holiday Wishes
by Jill Shalvis
Series: Heartbreaker Bay #4.5
Published by Avon Impulse on November 7th 2017
Genres: Contemporary Romance
Pages: 128
Format: Paperback
Source: Purchased
Amazon | B&N
Goodreads


It's Christmastime again in Heartbreaker Bay!
When Sean O'Riley shows up at the Hartford Bed & Breakfast for his older brother's bachelor weekend, he's just hoping to make it through the weekend. What he's not expecting is to come face to face with the woman he lost his virginity to a decade ago—a woman he's never really forgotten.
The last time Lotti Hartford saw Sean, she told him she loved him while he said nothing. Now, ten years later, she's just looking for a good time. For once, she wants to be the wild and free one, and Sean – the good time guy – is the perfect candidate.
But as the weekend continues, Sean realizes that after a lifetime of being the hook-up king, he's ready to find happily-ever-after, and he wants it with Lotti. But will she open her heart to him again? As Christmas sweeps through the little B&B, he can only hope love and magic are in the air.
My Review Continue reading →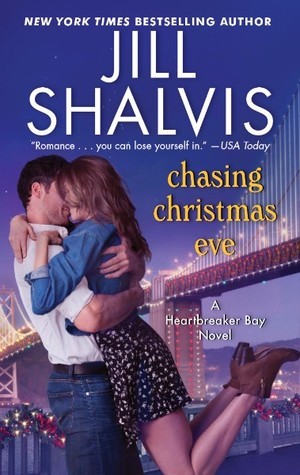 Chasing Christmas Eve
by Jill Shalvis
Series: Heartbreaker Bay #4
Published by Avon on September 26th 2017
Genres: Contemporary Romance
Pages: 384
Format: Paperback
Source: Purchased
Amazon | B&N
Goodreads


Meet cute...
Run for the hills—temporarily. That's Colbie Albright's plan when she flees New York for San Francisco. Wrangling her crazy family by day and writing a bestselling YA fantasy series by night has taken its toll. In short, Colbie's so over it that she's under it. She's also under the waters of a historic San Francisco fountain within an hour of arrival. Fortunately, the guy who fishes Colbie out has her looking forward to Christmas among strangers. But she's pretty sure Spencer Baldwin won't be a stranger for long.
Make merry...
Spence's commitment to hiding from the Ghosts of Relationships Past means he doesn't have to worry about the powerful—okay, crazy hot chemistry—he's got with Colbie. Just because she can laugh at anything, especially herself... just because she's gorgeous and a great listener just because she gets Spence immediately doesn't mean he won't be able to let Colbie go. Does it?
and hope for a miracle.
Now the clock's ticking for Colbie and Spence: Two weeks to cut loose. Two weeks to fall hard. Two weeks to figure out how to make this Christmas last a lifetime.
My Review Continue reading →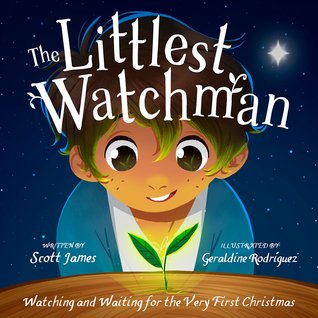 The Littlest Watchman: Watching and Waiting for the Very First Christmas
by Scott James
Published by The Good Book Company on October 1st 2017
Genres: Children
Pages: 32
Format: Hardcover
Source: Purchased
Amazon | B&N
Goodreads


Benjamin is a Watchman. It's his job to watch for the sign that all God's promises are coming true—to watch a stump.
Trouble is, it's hard just waiting. And one night, Benjamin finally gives in and stops watching. But that same night, as he sits outside Bethlehem, he gets to watch something wonderful.
Kids will be gripped by what Benjamin saw, and will be excited by the Christmas story all over again.
My Review with Rambunctious Kindergartener's input Continue reading →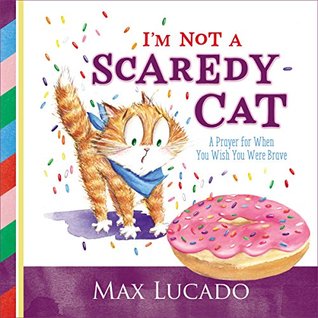 I'm not a Scaredy-Cat: A Prayer for When You Wish You Were Brave
by Max Lucado, Shirley Ng-Benitez
Published by Thomas Nelson on October 3, 2017
Genres: Children
Pages: 22
Format: Hardcover
Source: Purchased
Amazon | B&N
Goodreads


From New York Times bestselling author Max Lucado comes I'm Not a Scaredy-Cat, a hilarious new picture book to help kids manage their fears and worries and learn to trust God.

Follow a silly series of misadventures as scaredy-cat faces his worst fears: an appalling abundance of (gulp!) yellow and pink sprinkles on his donut, an elephant on the verge of a ginormous sneeze, and the terrifyingly loud chime of a clock. For each of the fears, Max provides this reassuring child's version of Philippians 4:6–9:

"God, you are good.

God, you are near.

God, you are here!

And, God, you love me."

A fun read for children and parents, I'm Not a Scaredy-Cat will open doors for important conversations about fear in a nonthreatening way and help you instill godly bravery in your kids.
My Review with Rambunctious Kindergartener's input Continue reading →