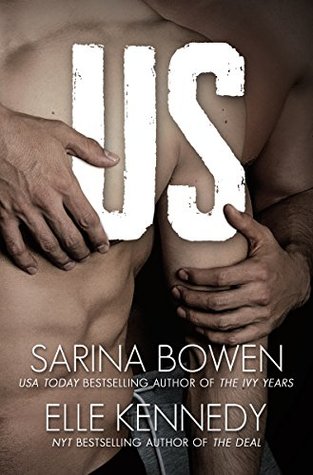 Us
by
Sarina Bowen
,
Elle Kennedy
Series:
Him #2
Published by
Rennie Road Books
on March 8, 2016
Pages:
322
Format:
eBook
Source:
Kindle Unlimited
Amazon Kindle
|
Amazon Paperback
|
Audible
|
Barnes & Noble
Goodreads

Can your favorite hockey players finish their first season together undefeated?
Five months in, NHL forward Ryan Wesley is having a record-breaking rookie season. He's living his dream of playing pro hockey and coming home every night to the man he loves—Jamie Canning, his longtime best friend turned boyfriend. There's just one problem: the most important relationship of his life is one he needs to keep hidden, or else face a media storm that will eclipse his success on the ice.
Jamie loves Wes. He really, truly does. But hiding sucks. It's not the life Jamie envisioned for himself, and the strain of keeping their secret is taking its toll. It doesn't help that his new job isn't going as smoothly as he'd hoped, but he knows he can power through it as long as he has Wes. At least apartment 10B is their retreat, where they can always be themselves.
Or can they? When Wes's nosiest teammate moves in upstairs, the threads of their carefully woven lie begin to unravel. With the outside world determined to take its best shot at them, can Wes and Jamie develop major-league relationship skills on the fly?
Warning: contains sexual situations, a vibrating chair, long-distance sexytimes and proof that hockey players look hot in any shade of green.
I received a complimentary copy of the book from the publisher in exchange for an honest review. This does not affect my opinion of the book or the content of my review.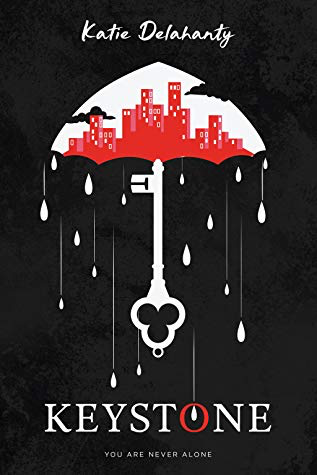 Keystone
by
Katie Delahanty
Published by
Entangled: Teen
on January 7, 2020
Pages:
390
Format:
Paperback
,
ARC
Source:
publisher
Amazon Kindle
|
Amazon Paperback
|
Barnes & Noble
|
Kobo
Goodreads

When Ella Karman debuts on the Social Stock Exchange, she finds out life as a high-profile "Influencer" isn't what she expected. Everyone around her is consumed by their rankings, in creating the smoke and mirrors that make them the envy of the world.
But then Ella's best friend betrays her, her rankings tank, and she loses—everything.
Leaving her old life behind, she joins Keystone, a secret school for thieves, where students are being trained to steal everything analog and original because something—or someone—is changing history to suit their needs.
Partnered with the annoyingly hot—and utterly impossible—Garrett Alexander, who has plenty of his own secrets, Ella is forced to return to the Influencer world, while unraveling a conspiracy that began decades ago.
One wrong move and she could lose everything—again.
Breathless by USA Today Bestselling author Lex Martin is coming on February 18th! This is an all-new standalone romance in the Texas Nights series (each book features a different couple and are complete standalones).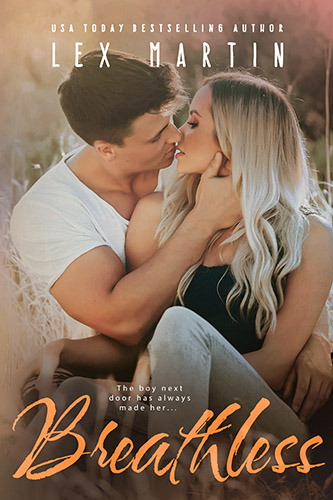 Breathless
(Texas Night #3)
Author: Lex Martin
Publishing Date: February 18, 2020
Genre: Contemporary Romance
Trope: Boy Next Door, Friends to Lovers
Cover Designer: Najla Qamber
Photographer: Lauren Perry

Continue reading →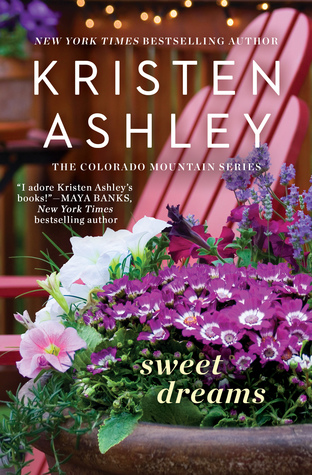 Sweet Dreams
by
Kristen Ashley
Series:
Colorado Mountain #2
Published by
Forever
on June 20, 2017
Genres:
Contemporary Romance
Pages:
656
Format:
Paperback
,
eBook
,
AudioBook
Source:
Purchased
Amazon Kindle
|
Amazon Paperback
|
Audible
|
Barnes & Noble
|
Kobo
Goodreads

Welcome to New York Times and USA Today bestselling author Kristen Ashley's Colorado Mountain Series, where friends become family and everyone deserves a second chance.When you lose everything, anything is possible.
Lauren Grahame needs a whole new life. A simpler life. After leaving her cheating husband, she moves to Carnal, Colorado, takes a job as a waitress, and realizes she might have finally found the hometown she'd been searching for. Except things are about to get a lot more complicated . . .
Lauren's fresh start does not include her growing feelings for her boss, Tate Jackson. She'll take the new friends, the new job, not to mention the incredible banana bread from the local coffee shop, but love is not on the agenda.
However, the people of Carnal know chemistry when they see it, and they're not about to let Tate and Lauren miss their chance.
I've decided to sign up for the Romanceopoly Challenge for 2020. Unfortunately, I failed horribly for the 2019 Challenge. I'm going to make up for it this year. <crossing my fingers>
As of right now I've chose the Adventurer Challenge and picked the Moon Pack for my challenge.
I went ahead and rolled the dice '4' times for January and have my 'Winter' pick too. Here are the books I plan on reading in January. I also have ARCs I need to read in January too and I'm going to participate in the 'In Death Series' Challenge too since I've been wanting to read that series for a while now. Here's hoping I don't fall off my reading schedule though since my youngest Sidekick is starting up Travel Soccer and my oldest daughter will be finishing High School Soccer.
---
Here are the following squares that I managed to land on when I rolled the dice '4' times with also my pick for the Winter Challenge:
1. [Flirts Corner] – Sweet Dreams by Kristen Ashley
2. [The Cobbles] – The Highwayman by Kerrigan Byrne
3. [Rainbow Row] – Us by Elle Kennedy & Sarina Bowen
4. [Campus Corner] – The Mistake by Elle Kennedy
5. [Winter] Hot Winter Nights by Jill Shalvis
---
Are you participating in the Romanceopoly Challenge? If you're not then I highly recommend you do. It's fun! 🙂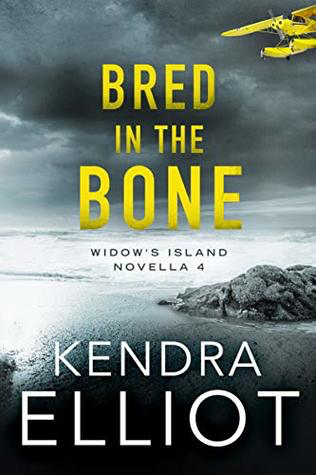 Bred in the Bone
by
Kendra Elliot
Series:
Widow's Island #4
Published by
Montlake Romance
on October 29, 2019
Genres:
Romantic Suspense
Pages:
86
Format:
eBook
Source:
Kindle Unlimited
Amazon Kindle
|
Audible
Goodreads

In the fourth Widow's Island novella by Wall Street Journal bestselling author Kendra Elliot, the truth of a twenty-year disappearance will finally come to light.
When the town drunk ends up dead in a hit-and-run, FBI special agent Cate Wilde expects that solving the case will be cut and dried. But evidence quickly surfaces that the victim was involved with another crime. A crime that has gone cold for twenty years. A crime of personal importance to Cate.
Cate's best friend, Samantha, went missing at fourteen, leaving behind nothing except a jacket and an island full of unanswered questions. Samantha's disappearance has haunted Cate for more than half her life, and she might finally be able to find some closure.
But not everything is as it seems. As Cate unravels what happened on that fateful day, she'll discover that the community of Widow's Island is full of secrets. Betrayed by someone she thought she knew, Cate will need to piece together the truth…before someone else gets hurt.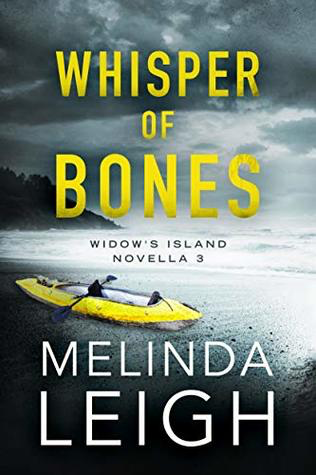 Whisper of Bones
by
Melinda Leigh
Series:
Widow's Island #3
Published by
Montlake Romance
on October 22, 2019
Genres:
Romantic Suspense
Pages:
97
Format:
eBook
Source:
Kindle Unlimited
Amazon Kindle
|
Audible
Goodreads

Dark secrets from the past bob to the surface in the third novella in the Widow's Island series.
When a body washes up on the state park beach, Deputy Tessa Black's experience as a former Seattle detective tells her that the death was not an accident. All evidence points to another murder on the remote island.
The victim is a local contractor with a shockingly long list of enemies. The more locals Tessa interviews, the more people she suspects—from the bitter ex-wife and estranged current wife to disgruntled former clients and employees. They all have different reasons to want him dead.
As Tessa's investigation heats up, arson and a vicious assault convince her the killer is desperate to hide his crime—and that she'd better solve the case before he claims another victim.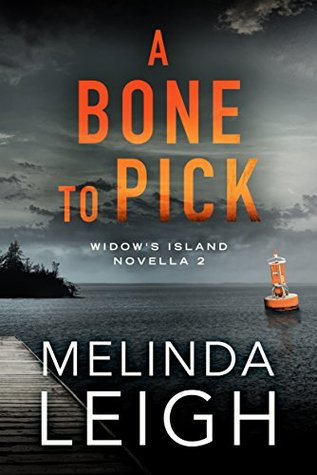 A Bone to Pick
by
Melinda Leigh
Series:
Widow's Island #2
Published by
Montlake Romance
on October 30, 2018
Genres:
Romantic Suspense
Pages:
101
Format:
eBook
Source:
Kindle Unlimited
Amazon Kindle
|
Audible
Goodreads

Deputy Tessa Black gave up her career as a detective with the Seattle PD and returned to the Pacific Northwest island she calls home to care for her ailing mother. Tessa thinks her mother's illness is the worst thing she'll face—until she responds to a routine call in the state park and discovers a local man harpooned to a sign.
As the murder investigation unfolds, it becomes clear that the victim harbored secrets. Together with her FBI agent best friend, Cate, and park ranger Logan Wilde, Tessa must connect the pieces before the murderer strikes again. But the closer she gets to the truth, the more she finds herself—and the ones she loves—in harm's way.
Pressure mounts as Tessa attempts to juggle the current case with her search for the truth behind her childhood friend Samantha's disappearance twenty years ago. Can Tessa find the murderer and uncover answers about Samantha without jeopardizing everything she holds dear?