I received a complimentary copy of the book from the Author in exchange for an honest review. This does not affect my opinion of the book or the content of my review.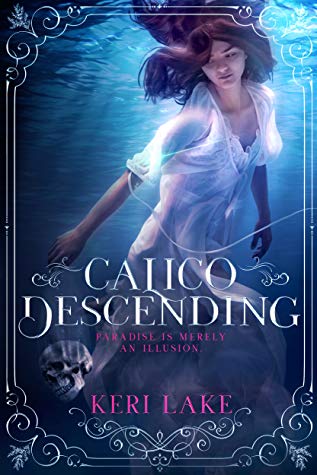 Calico Descending
by
Keri Lake
,
Julie Belfield
Series:
Juniper Unraveling #2
Published by
Self-Published
on October 29, 2019
Genres:
Dark Romance
,
Dystopian
Format:
eArc
Source:
Author
Amazon Kindle
|
Apple iBooks
|
Barnes & Noble
|
Kobo
Goodreads

In a world of suffering and brutality, she's the key to his humanity ...
I was fourteen when I was sold to the men in black uniforms. Too young to understand I served a purpose beyond that of the other girls they'd taken.
For the greater good.
Now, after four years in Calico, I've seen more death and suffering than during my days of surviving out in the Deadlands against the threat of Ragers and famine. I didn't think this world could get any bleaker. Didn't think it could take any more from me than it already had.
Not until I finally learned my purpose.
That same day, I walked the dark halls in the bowels of this hell, where the suffering is in silence, and ghosts of the dead whisper through the walls. A place where nightmares are real.
A place where I met my Champion—the most revered Alpha in S-Block—locked away in his dark cell.
For the greater good.
He's their weapon, their only line of defense against the mistakes of the past: the mutations that could wipe out all of what's left of us.
Me, I'm his whipping girl. His reward for good behavior. And his punishment for acts of defiance.
Calico Descending is the follow up book to Juniper Unraveling, a full-length dystopian post apocalyptic romance.
SERIES READING ORDER: Juniper Unraveling (Book 1) Calico Descending (Book 2) Kings of Carrion (Book 3)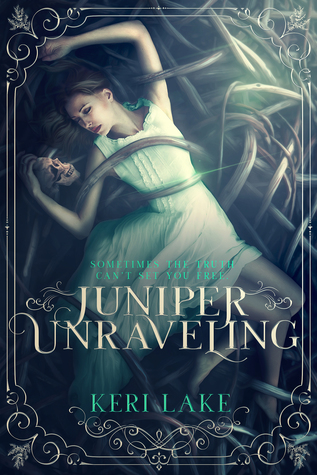 Juniper Unraveling
by
Keri Lake
,
Julie Belfield
Series:
Juniper Unraveling #1
Published by
Self-Published
on October 31, 2017
Genres:
Dark Romance
,
Dystopian
Format:
eBook
Source:
Kindle Unlimited
Amazon Kindle
|
Amazon Paperback
Goodreads

Papa says everyone has a story that deserves to be told.
Most begin years ago, after the second bomb hit, unearthing a deadly contagion that divided the population into the pure, the infected, and the Ragers.
Many recount the moment we rose up from the ashes and started anew.
Others tell of the day we built a wall to keep them out.
For some, they're nothing more than the vestiges left behind—a simple name carved into the knotty bark of a Juniper tree.
My story begins with a boy. A mute, from the other side of the wall, known only as Six, who touched my heart in ways that words never could, and gave me the courage to face my darkest truth.
Warning: This book contains explicit sexual content, and violent scenes that some readers may find disturbing.