ARC Review: 'A Moment of Weakness' by Brooklyn Skye
October 21, 2015
I received a complimentary copy of the book from Netgalley, the publisher in exchange for an honest review. This does not affect my opinion of the book or the content of my review.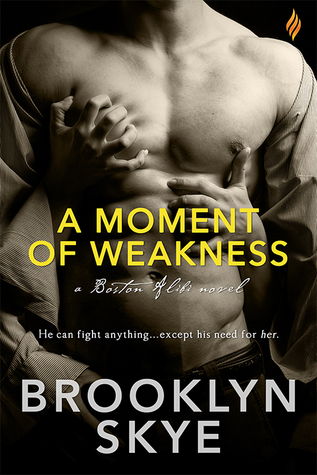 A Moment of Weakness
by
Brooklyn Skye
Series:
Boston Alibi #1
on October 19, 2015
Goodreads
Purchase at
Amazon
|
Apple

Until her new job starts in September, buttoned-up elementary school teacher Laurel Harris is at loose ends and in need of cash. Fortunately her best friend's older brother is a single dad and desperately needs a nanny. Or so she's told. She doesn't anticipate him being such a menacing, muscled, and undeniably gorgeous man…or that he has zero interest in hiring a nanny.

Micah Crane will do right by his young daughter, no matter the cost. And right now, that cost is juggling parenthood with long hours at his bar and working as an enforcer for a notorious crime boss. He doesn't need another complication in his life, but the sweet, frustratingly opinionated little blonde hell-bent on caring for his daughter stirs his blood like no woman ever has.

All it takes is a moment of weakness to ignite the lust blazing between them. A moment that will unravel their self-control and unleash all of Micah's darkest secrets...
My Review
I was excited to read Brooklyn Skye's new release A Moment of Weakness after reading the synopsis of the story. The premise of a single father trying to take care of his little girl no matter what it cost, and a soon-to-be elementary teacher trying to make it through the summer.Two characters complete opposite of each other that need each other, and don't know how to handle each other.
Unfortunately, I didn't click very well with the characters like I thought I was going to. Micah was moody, hard-headed and kind of a jerk at times, especially to Laurel. Laurel had some mood swings too in the story and she wasn't a strong female character.In fact, she drove me crazy at times in the story. She should have stood up for herself. She should've told Micah off, when he acted like a jerk.There is one thing I did like about Micah. He was a typical parent who didn't trust easily. He didn't want just anyone taking care of his little girl.
Even though, I didn't connect well with the characters, I enjoyed the plot of the story. Single dad trying to do whatever he could to take care of his baby girl. He was trying not to be like his father and trying to make a life for his little girl. There was also the part of Laurel trying to make it until school starts. She's determined to live the life she wants. Unfortunately, she's not going to agree with what Micah is doing in life.
I give this book 3.5 stars and recommend it to readers who enjoy reading Contemporary Romance. Although, I didn't connect well with the characters, I still enjoyed reading it. I definitely look forward to reading the next book in the Boston Alibi series.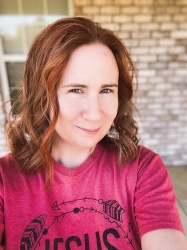 Latest posts by FranJessca
(see all)