Review: 'Caged in Winter" by Brighton Walsh
May 22, 2015
I received a complimentary copy of the book from the publisher in exchange for an honest review. This does not affect my opinion of the book or the content of my review.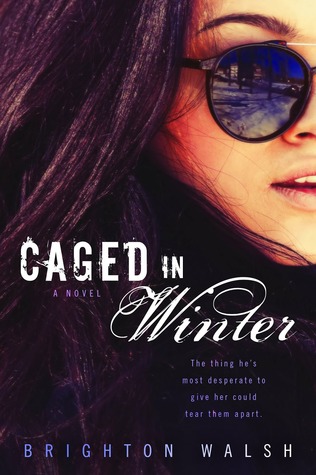 Caged in Winter
by
Brighton Walsh
Series:
Reluctant Hearts #1
Published by
Berkley Books
on November 4th 2014
Goodreads
Purchase at
Amazon
|
Apple

In this emotional and sexy New Adult debut from Brighton Walsh, the only thing more frightening than commitment is hope…... Aspiring chef Cade Maxwell is immediately, viscerally attracted to Winter Jacobson. But it's not her mouthwatering curves he's drawn to—it's the strange emptiness in her eyes. When Cade saves her from a drunken customer with grabby hands, he's shocked at her response…... Winter doesn't need Cade's help. After a lifetime of getting by on her own, she's happy to rely on herself. She's exactly seventy-six days away from graduating college, and if she can hold it together that long, she'll finally be able to rise above the crappy hand she was dealt. But now, every time she turns around, Cade is there, ready to push her, smile at her, distract her from her plans. Winter knows she can't afford to open up—especially to a man she's terrified to actually want….
My Review:
Thanks to the publisher for introducing Brighton Walsh to me, I now must look into the other books Brighton Walsh has written. Caged in Winter was my first to read from her and definitely not my last. In fact, immediately after reading this book I dived into the second book in the series…but let me first review Caged in Winter.
New Adult has been a genre I've loved for a while, but I'm starting to stray away from it. Too many New Adult novels have the same storyline and same kind of characters. Fortunately, Caged in Winter doesn't follow the same kind of story like all others. In fact the characters in Caged in Winter is what kept me clicking my Kindle to keep me reading.  I loved every bit of the chemistry of Winter Jacobson and Cade Maxwell. The moment they met to the very end of the book for their HEA.  They definitely kept me intrigued for their story.
You have the most independent female character, Winter Jacobson (which I just adore her name) who can handle anything that is thrown at her. She's had a crappy life from the beginning, but that is about to change once she graduates and leaves the job that just pays the bills. Although, Cade Maxwell is going to change her life and at first she's not liking it at all. She doesn't need a knight in shining armor. She even lets him know it.
Cade Maxwell has had a rough life as well, but his life has been amazing since the moment he decided to follow his dream. He's having a hard time grasping what the future holds, especially when it means leaving his sister and niece behind, but life is going to be even more complicated once he meets Winter.
The two characters clash at first and when I mean clash…I mean full on Winter is about had it with him. Cade though is determined to win Winter over.  The poor guy had to deal with Winter's attitude for a bit, but he doesn't really realize what Winter has gone through in the past until she finally comes out and tells him.
The only thing that bothered me was how Winter kept pushing off Cade in the story. She's not open to trust people and she doesn't want to need someone, especially when she's proving she can do it all by herself.  She's one hard-headed girl, but I have to give it to her.  She's one determined girl who is trying to prove she's strong. Once you find out what has happened to her, you will realize why she's the way she is.
Cade was lovable from the beginning due to his love for his family and how he wanted to take care of Winter.  Brighton Walsh definitely combined the two characters perfectly.  The story flowed well and kept my interest.  I enjoyed the ending tremendously.  Like I said, this is not your typical New Adult.
I give this book 4 full moons and definitely look forward to reading the next book(s) in the series.  Although, I did already read the next one in the series because of finding out who gets their story next.  =)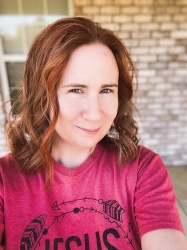 Latest posts by FranJessca
(see all)