ARC Review: '8 Souls' by Rachel Rust
May 8, 2019
I received a complimentary copy of the book from the publisher in exchange for an honest review. This does not affect my opinion of the book or the content of my review.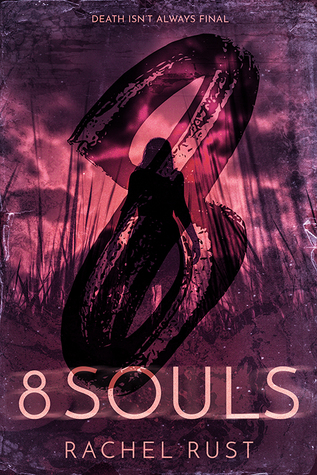 8 Souls
by
Rachel Rust
Published by
Entangled Publishing LLC (Teen)
on May 6, 2019
Genres:
Young Adult Paranormal
Format:
eArc
Goodreads
Purchase at
Amazon
|
Apple
|
Kobo

All her life, seventeen-year-old Chessie has had recurring dreams about a little white farmhouse. Quaint? Not quite. The house is the site of the unsolved murders of Villisca, Iowa, where eight people were slaughtered in 1912. With her parents on the verge of divorce, Chessie is stuck spending the summer with her grandparents in Villisca—right across the street from the axe murder house.
She's soon hearing voices calling out for help and begins unraveling a link between herself and the town's bloody history. And when she falls for a cute boy harboring a big secret, the pieces fall into place as she at last discovers the truth of Villisca's gruesome past…
My Review
I was looking for something different to read that I haven't read before and found it in 8 Souls by Rachel Rust. This book has a mixture of mystery, paranormal and horror in one for a Young Adult book.
The main character Chessie is forced to stay in a small town called Villisca, which is located in Iowa for a while until her parents handle their divorce. Chessie though is not looking forward to the visit since her recurring dreams/nightmares are about the town or specifically about one house. This house happens to be across from her grandparents' house, and it had a gruesome murder there back in 1912. Eight people were slaughtered, and the killer was never caught. Now Chessie is at her grandparents' house, and she's starting to see and hear things in her closet. Her summer at her grandparents' house may become her worst nightmare, or she could finally find out why she keeps having the dreams about the gruesome murder of eight people. She'll end up making friends along the way that believe her and want to help her, but can they be trusted.
I was immediately intrigued by the story since it had a mystery to solve with the murders and who killed them back in 1912 and why Chessie had dreams about it. Along the way the author threw in twists and turns I was not expecting, which is why I kept turning the pages until I found out the truth. Poor Chessie though went through a lot in this book for a seventeen-year-old. She witnessed a lot too. I enjoyed where the author went with the story though. I won't go into details since I could end up spoiling something and I don't like spoilers.
If you are looking for something different to read that involves nightmares, ghosts, murders, kidnappings, and secrets than this book is for you, it is a Young Adult book, so it will not have any steamy moments. It will have some sweet moments though between the main character and a particular character who she ends up meeting.
The only thing that bothered me about the book was how quick it wrapped up at the end. I wanted more. Now, though I'll be checking out other books that Rachel Rust has wrote since I'm always looking for new authors to add my TBR and auto-buy list.
---
Story Rating: 4 stars
Standalone or part of series: Standalone
Do I recommend this book? Yes. If you are a fan of Young Adult with Mystery and Paranormal elements.
Will I read other books from the author? Yes
Tropes/Elements: Mystery; Murder; Paranormal; Kidnapping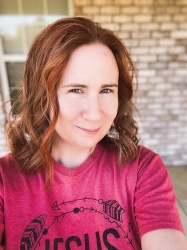 Latest posts by FranJessca
(see all)