ARC Review: 'By the Rules' by Elisabeth Staab
January 23, 2016
I received a complimentary copy of the book from in exchange for an honest review. This does not affect my opinion of the book or the content of my review.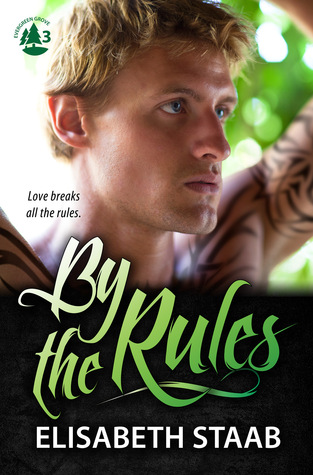 By the Rules
by
Elisabeth Staab
Series:
Evergreen Grove
,
#3
,
#3
on January 19th 2016
Genres:
MM Romance
,
LGBT Romance
Goodreads
Purchase at
Amazon

He thinks I want him because of the rumors around town. Because I think he's easy. I want AJ, because he's AJ.
No liars. No suits. Absolutely no straight guys…
AJ Fabin's list of rules keeps him safe. Since getting kicked out of his parents' home and a vicious attack by a former escorting client, his rules and his life in the tiny town of Evergreen Grove provide a quiet haven. He may be lonely, and he may stick out like a sore thumb, but the folks like him well enough. When he's not dodging his old pimp, things are peaceful.
Hayden Price is having a quarter-life crisis. Engaged to a woman he can't connect to and working a job he secretly hates, he comes to Evergreen Grove to help his mother through a health scare. Returning to his childhood home makes Hayden re-evaluate a lot of things, including himself. When he meets AJ and finds he can't stand the mouthy jerk—almost as much as he can't stop thinking about him—he has a lot more to change than his career.
To be together, they'll both have to break all of their rules.
My Review
By The Rules was everything I expected and more because hello…it's AJ's story. AJ has been a favorite character of mine in the Evergreen Grove series since book one. I was anxious to find out who Elisabeth was going to hook AJ up with because he deserves every bit of happiness too.
AJ is a vibrant and eccentric character because of his personality. He's also sweet, caring, and protective of the people that are around him, which is why I adore this guy. He helps pretty much everyone because he's been in their shoes before. He does follow rules in his life, especially in his love life due to what happened to him in the past and I can definitely understand why he does. Poor guy. I wanted to hug him with what happened to him. He was continuously penalized for his past and he couldn't have a future because of it.
Hayden is the kind of character that went from small town living to big city living and hasn't looked back. I didn't think much about his character at first because of how he disappeared from his life in Evergreen Grove. He's trying to make up for the lost time and when he meets AJ, he realizes that maybe city life isn't for him.
I don't want to give the story away, so I'm just going to say how much you should read this story. If M/M is not your cup of tea then don't worry about it, but you should still read the first two books. (just saying) You will be missing out on AJ's story though if you don't read By The Rules.
Elisabeth had all the elements that a contemporary romance has with AJ and Hayden. You feel for everything that AJ and Hayden go through. I also really enjoyed the alternating views between the characters because you get to feel what they are going through past and present.
If you haven't read this series yet, I highly recommend you do. If you are a fan of M/M romance, you'll definitely enjoy the third book in the series. I give this book 4.5 stars and look forward to diving into the fourth book, when it releases. I'm loving this series from Elisabeth Staab.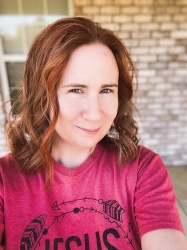 Latest posts by FranJessca
(see all)