ARC Review: 'I See London' by Chanel Cleeton
February 15, 2014
I received a complimentary copy of the book from the author in exchange for an honest review. This does not affect my opinion of the book or the content of my review.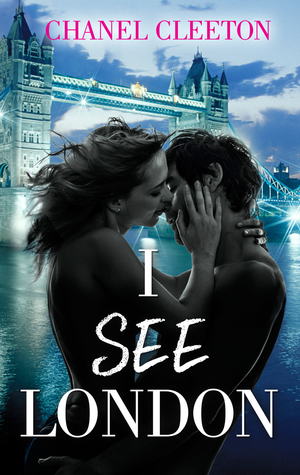 I See London
by
Chanel Cleeton
Series:
International School #1
Published by
Harlequin HQN
on February 3, 2014
Format:
eArc
Source:
the author
Goodreads
Purchase at
Amazon
|
Apple

Maggie Carpenter is ready for a change— and to leave her ordinary life in South Carolina behind. But when she accepts a scholarship to the International School in London, a university attended by the privileged offspring of diplomats and world leaders, Maggie might get more than she bargained for.
When Maggie meets Hugh, a twentysomething British guy, she finds herself living the life she always wanted. Suddenly she's riding around the city in a Ferrari, wearing borrowed designer clothes and going to the hottest clubs. The only problem? Another guy, the one she can't seem to keep her hands off of.
Half French, half Lebanese, and ridiculously wealthy, Samir Khouri has made it clear he doesn't do relationships. He's the opposite of everything Maggie thought she wanted…and he's everything she can't resist. Torn between her dream guy and the boy haunting her dreams, Maggie has to fight for her own happy ending. In a city like London, you never know where you stand, and everything can change in the blink of an eye.
This is a New Adult romance recommended for readers 17 and up.
My Review
I was skeptical at first on reading I See London because I have a love/hate relationship with books that have the main character having more than one love interest. Unfortunately, for me, New Adult has become an addiction, and I can't seem to stop myself from reading stories like this one. It's like eating cheesecake I can't stop myself after the first bite. I'm glad though I decided to read I See London because it only took me a day and a half to read. I would have had it read in less than a few hours, but I had family in town. (Darn family functions, LOL)
Chanel Cleeton had me continuously engaged in the story, and I fell for the character Samir. Even after his cousin and several other characters stated he's bad news and is a player he still won me over. He was always there for Maggie, even when he intended to be a jerk. He warned Maggie though about how he was. At least he was still honest, unlike Maggie who could never be honest or come out front what she thought.
She drove me crazy, but I understood why she was the way she was. Poor girl had both of her parents never there for her. She was on scholarship to the International School in London and me; she should live her life to the fullest. She's away from home; she should enjoy having fun. She had never been in a real relationship before and was trying to make her first time special. She meets two guys whom she falls for both in the story — one more than the other, which I was rooting for the one she adored from the beginning.
I adored how Chanel had Maggie grow up through the book and changed the way she thought. Maggie came to the school all too serious. It took her friends scolding her and having her let loose to get out there in London. She should focus on her studies of course, but enjoy her life abroad and make friends and make mistakes.
You already read what I thought of sexy, Samir, so I don't want to spoil anything more about him. He plays a significant role in the story, and he was a jerk, but in the end, he was my favorite character in the story. He opened up several times in I See London, and I look forward to reading more about him in the next book and what happens next. There was a very significant event at the end that makes me want more.
Hugh is the other guy in the story that caught Maggie's interest. I was just a little weary with him because of the circumstances on how they met and what Maggie told him at first. He seemed right away to have issues, and he was kind of a jerk at the end of the book.
Chanel gives you the angst, and lots of tension in I See London. It's New Adult, which means you are either going to hate the characters or love them. You are going to want to ring their necks and hug them at times. You will also want to slap them a bit to wake them up. At least that is what some New Adult books do for me. I See London is no different. I enjoy books that make me feel for the characters. Maggie was very naive, but she opened up quite a bit in the book. She is not a whiny character, just a character who was confused a lot.
***I also enjoyed reading a book staged in London. One city I need to visit soon.***
I give this book 5 full moons and look forward to the next book. If you are a fan of New Adult, then this is the book for you.
Forewarned though…there is a lot of heated moments, but not many sexual scenes. It's worth the wait though to have those more heated moments. I want even more in the next book.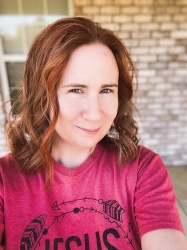 Latest posts by FranJessca
(see all)