ARC Review: 'Malice' by Pintip Dunn
February 14, 2020
I received a complimentary copy of the book from the publisher in exchange for an honest review. This does not affect my opinion of the book or the content of my review.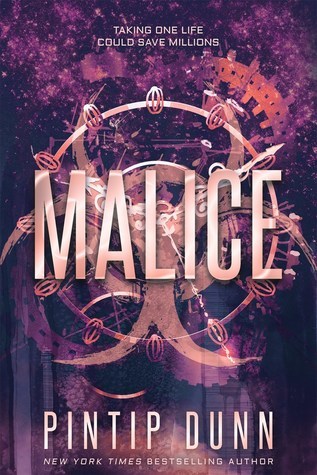 Malice
by
Pintip Dunn
Published by
Entangled: Teen
on February 4, 2020
Format:
eArc
Goodreads
Purchase at
Amazon
|
Barnes & Noble

What I know: a boy in my school will one day wipe out two-thirds of the population with a virus.
What I don't know: who he is.
In a race against the clock, I not only have to figure out his identity, but I'll have to outwit a voice from the future telling me to kill him. Because I'm starting to realize no one is telling the truth. But how can I play chess with someone who already knows the outcome of my every move? Someone so filled with malice they've lost all hope in humanity? Well, I'll just have to find a way—because now they've drawn a target on the only boy I've ever loved... 
---
Malice is the first book I've read from author Pintip Dunn. The reason why I wanted to read it was due to the synopsis. I liked the storyline of a young girl named Alice in high school, having to save millions from a virus that happens in the future. She had to change the past by listening to a voice in her head that comes from the future. Unfortunately, she has to do what the voice says even though some of the things are out of her comfort zone. They are WAY out of her comfort zone is what I would say!! There is no way I would listen to a voice from my future that told me to do the things that Alice's voice told her. One of them involved murdering the person who creates the virus that goes to her school, but the voice won't tell her who it is. Alice has to figure out who the Virus Maker is on her own.
Things I enjoyed about Malice:
1. I love when authors write diverse characters in their stories. Bandit was one of my favorite characters in the story due to his Thai culture and his blue hair.
2. The banter between Alice and Bandit, especially in their text messages, was adorable.
3. The concept of time traveling within the mind. It's different.
Unfortunately, Malice was a hit or miss with me when I was reading it. I wanted to love it, but I couldn't get past some issues with the story — one of them being that I couldn't connect well with Alice. I wouldn't say I liked how she handled certain situations. One of them is what she did to her best friend. She drove me crazy with that part of the story. There was also the issue with Alice not knowing who was the Virus Maker when I had figured it out from the beginning. There were subtle hints in the story which it could be, but Alice kept thinking it was someone else in her school due to the voice.
Overall, this book gets 3.5 stars from me. I would recommend it to readers that enjoy Young Adult Science Fiction books and love reading books that involve time travel. Some triggers in the story: Bullying, Attempted Murder, Virus Epidemic in the future, Child Neglect/Abandonment. I may not have enjoyed the book, but I would still recommend it to other readers that are looking for something different to read in the Young Adult – Science Fiction genre.

This post contains affiliate links you can use to purchase the book. If you buy the book using that link, I will receive a small commission from the sale. It will help sponsor future giveaways but costs you nothing extra. You can read the full disclosure underneath the Privacy Policy.
---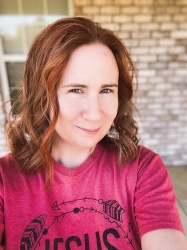 Latest posts by FranJessca
(see all)