ARC Review: 'Miss Frost Cracks a Caper' by Kristen Painter
October 8, 2017
I received a complimentary copy of the book from the author in exchange for an honest review. This does not affect my opinion of the book or the content of my review.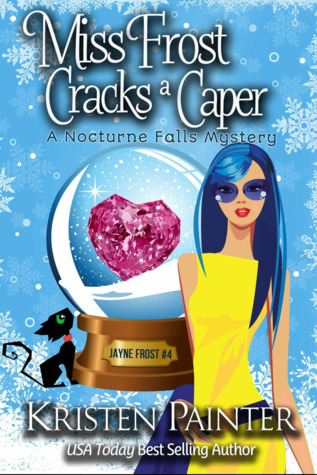 Miss Frost Cracks A Caper
by
Kristen Painter
Series:
Jayne Frost #4
Published by
Sugar Skull Books
on October 1st 2017
Format:
eArc
Source:
the author
Goodreads
Purchase at
Amazon
|
Apple

Welcome to Nocturne Falls, the town that celebrates Halloween 365 days a year. Jayne Frost is a lot of things. Winter elf, Jack Frost's daughter, Santa Claus's niece, heir to the Winter Throne and now...private investigator. Sort of. When Lark Bramble, an old frenemy, shows up in Nocturne Falls, Jayne finds herself reliving the painful past and trying to make responsible decisions that won't mess up her future. But being an adult proves harder than she thought. Finally at peace with where things stand between her and Lark, Jayne thinks everything's cool until a chilling event at the Black and Orange Ball shatters that peace and puts Jayne at odds with the powers that be. She knows she's on thin ice, but she's determined to crack the caper. Can Jayne find a way to right the wrongs she might have caused or will she forever bear the guilt of allowing herself to be snowed again?
My Review
Miss Frost Cracks a Caper is the fourth book to the Jayne Frost Nocturne Falls mystery series, and I definitely enjoyed this book tremendously.
Jayne Frost ends up having her ex-bestfriend, Lark Bramble in Nocturne Falls with her. The same best friend that ended her relationship with Cooper. Lark is in town to be the DJ to the big Black and Orange Ball and also may be to cause trouble. Jayne is not sure of Lark and if she should trust her, but Lark wants Jayne to know she has changed. She has her own life and she even has a boyfriend, so she's definitely not there to steal Cooper again. Although, I could definitely understand why Jayne had trust issues with Lark.
The fourth book involves a couple big mysteries for Jayne to figure out. The first is if she can really trust Lark. The other is what happened at the ball that she attended and where Lark DJ'd. I don't want to give away anything to the story, but I will say this I really enjoyed this book. I enjoyed the storyline and also enjoyed the romance interest that Jayne ends up with in this book. I'm excited for Jayne in this book because she definitely may have found the perfect match for her. Another great thing was the actual mystery that Jayne had to uncover in the book. Kristen Painter definitely made it interesting and I was surprised with the mystery. I really look forward to more Jayne Frost mysteries/adventures.
If you enjoy a good mystery then you'll definitely enjoy this series by Jayne Frost. If you're a fan of the Nocturne Falls series you'll enjoy this series too.
I give his book 5 stars and recommend it to Paranormal Mystery readers.
There's also two additional pluses to this story. One is Spyder Jayne's talking cat who I absolutely love, and Birdie who is my favorite character in both the Nocturne Falls series and Jayne Frost series.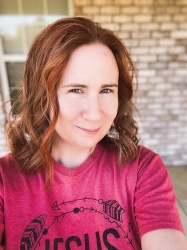 Latest posts by FranJessca
(see all)