ARC Review: 'Not a Mistake' by Amber Belldene
March 15, 2016
I received a complimentary copy of the book from the author in exchange for an honest review. This does not affect my opinion of the book or the content of my review.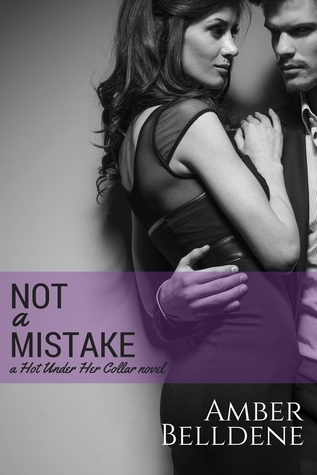 Not A Mistake
by
Amber Belldene
Series:
,
Published by
Amber Belldene
on March 14th 2016
Goodreads
Purchase at
Amazon

Sometimes a scandal isn't a sin...
On the night she graduates from seminary, Jordan Sykes finds herself in bed with Dominic Lawrence, the ethics professor she's crushed on for years. Two months later, she discovers she's pregnant and is determined to hide it to protect his career. Maybe, if she loves her new church like hell, they won't fire her for being a single mother.
Dominic knows the difference between right and wrong, and he's filled with remorse after sleeping with his favorite student. He's offered the job of his dreams, but he'd be a hypocrite to accept without making things right with Jordan first.
Dominic proposes marriage to save their careers, never expecting they will prove a perfect—and passionate—match. But can Jordan give her heart to a man who still believes the first night they spent together was a mistake?
My Review
Not a Mistake was definitely a great book to read, especially since Spring is almost here and things are about to heat up. Not a Mistake is not a usual storyline either, which is one of many reasons why I was anxious to read it.
Amber introduces two characters whose world turns upside down due to one scandalous night together. The two characters have avoided each other up until the moment graduation ends because one happens to be a teacher and the other a student. The night of graduation all bets are off on staying away from each other, especially when Dominic Lawrence invites Jordan Sykes back at his place. That one night will change their world forever two months later. Jordan Sykes finds out in the beginning of the book that she's pregnant with Dominic's baby and she's determined not to ruin Dominic's career. Unfortunately, when word gets out she'll have a lot on the line not only with Dominic, but with her life as well.
In comes Dominic and how determined he is to be apart of Jordan and the baby's life. Unfortunately, he has his guilt stopping him. He hasn't dated since he divorced and he has his father's past that he is afraid of copying. He meets his match though with Jordan. Jordan is such a sweet and determined woman, who I adored from the beginning. She handled the pregnancy very well and was ready to take it on full force without Dominic. When Dominic and Jordan got together in the book, I was a little put off with Dominic due to how he was acting towards the baby and Jordan. He really needed help, especially with how he was feeling about the whole situation. He reacted boldly, but then started to give up towards the end.
Not a Mistake is definitely about realizing not everything is considered bad and could be considered a miracle. Amber gives us a look into world of the men/woman of the church. I really enjoyed reading the first book to Amber's new series. Although, some may be put off with a story involving two characters of the church, you should at least give it a try. Contemporary romance that involves two characters that end up realizing that not everything is a mistake and how much they wanted each other from the beginning.
I give this book 4.5 stars and look forward to reading the next book in the series. Oh and I forgot to mention that Not a Mistake does have some very steamy passionate scenes with the characters. 🙂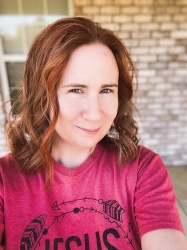 Latest posts by FranJessca
(see all)