ARC Review: 'Off the Clock' by Roni Loren
January 5, 2016
I received a complimentary copy of the book from the publisher in exchange for an honest review. This does not affect my opinion of the book or the content of my review.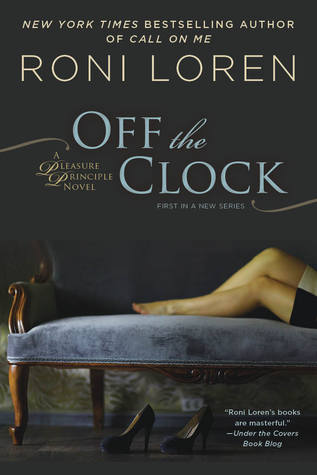 Off the Clock
by
Roni Loren
Published by
Berkley
on January 5th 2016
Goodreads
Purchase at
Amazon
|
Apple

FROM THE NEW YORK TIMES BESTSELLING AUTHOR OF THE LOVING ON THE EDGE NOVELS, THE FIRST IN A SENSUAL NEW SERIES
Overtime has never felt so good…
Marin Rush loves studying sex. Doing it? That's another story. In the research lab, Marin's lack of practical knowledge didn't matter, but now that she's landed a job at The Grove, a high-end, experimental sex therapy institute, she can't ignore the fact that the person most in need of sexual healing may be her.
Dr. Donovan West, her new hotshot colleague, couldn't agree more. Donovan knows that Marin's clients are going to eat her alive unless she gets some hands-on experience. And if she fails at the job, he can say goodbye to a promotion, so he assigns her a list of R-rated tasks to prepare her for the wild clientele of The Grove's X-wing.
But some of those tasks are built for two, and when he finds Marin searching for a candidate to help her check off her list, Donovan decides there's only one man for the job—him. As long as they keep their erotic, off-the-clock activities strictly confidential and without strings, no one will get fired—or worse, get attached…
Exclusive to this edition only—a bonus short story
My Review
I have been meaning to read one of Roni Loren's books for a while now. I actually have four of her books already in my bookcases, but just haven't made time to. I finally got a chance to read one of her books and it's apart of her new series.
Roni Loren had me from the first page of Off the Clock, which I knew I was going to have a hard time putting down this book. The characters alone had me intrigued. Roni starts the book off from the past, where Marin and Donovan first meet. The best way to describe Marin and Donovan is lots of sexual tension, some drama, and lots and lots of steamy scenes. OH my, the steamy scenes were STEAMY!
Donovan was one sexy unforgettable male character that I couldn't stop reading about in Off the Clock. He even had a unique nickname that the ladies had gave him and believe me he lives up to it.
I adored Marin's character just as much as Donovan. Marin is one determined female character, who wants to succeed in life. Both her and Donovan have gone through a lot in life. They both needed some time for fun and romance. 🙂
I loved the storyline as much as the characters in the story because I've never read a story like this one. Roni delivered a very steamy, intense romance book that will have you up all night to finish it. At least that is what happened to me. I give this book 5 stars and look forward to diving into the rest of the Pleasure Principle series because I know each book is going to be just as amazing as Off the Clock.
Now I need to make time to read every book Roni Loren has ever written. I have determined 2016 will be the year of catching up on Roni Loren's books.  🙂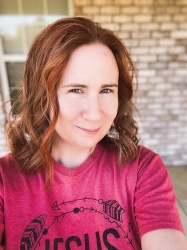 Latest posts by FranJessca
(see all)