ARC Review: 'Scratch' by Rhonda Helms
October 20, 2014
I received a complimentary copy of the book from the publisher in exchange for an honest review. This does not affect my opinion of the book or the content of my review.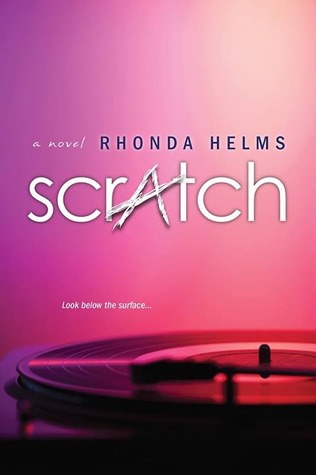 Scratch
by
Rhonda Helms
Published by
Kensington
on September 30, 2014
Format:
eArc
Goodreads
Purchase at
Amazon
|
Apple

The most painful scars are the ones you never see.
In her DJ booth at a Cleveland dance club, Casey feels a sense of connection that's the closest she ever gets to normal. On her college campus, she's reserved, practical-all too aware of the disaster that can result when you trust the wrong person. But inexplicably, Daniel refuses to pay attention to the walls she's put up. Like Casey, he's a senior. In every other way, he's her opposite.
Sexy, open, effortlessly charming, Daniel is willing to take chances and show his feelings. For some reason Casey can't fathom, he's intent on drawing her out of her bubble and back into a world that's messy and unpredictable. He doesn't know about the deep scars that pucker her stomach - or the deeper secret behind them. Since the violent night when everything changed, Casey has never let anyone get close enough to hurt her again. Now, she might be tempted to try.

I immediately was drawn to the title because I've never come across a title like Scratch before in the New Adult genre. I then was attracted by the description of the book because it involved a different kind of character with a different type of story I've never read before. Don't get me wrong it's New Adult so that it will involve the usual elements of the genre, but it requires a different kind of storyline I've never read before. I also love finding new authors to try out, so I  couldn't wait to dive into Rhonda Helms Scratch novel.
The minute I started this book I knew I was going for a ride on the female character's, Casey's troubled life. Casey had never let anyone pass her physical and emotional barriers because the poor girl had a horrible past that kept haunting her. Since she couldn't move on from what happened to her and her family, she pushed people away and put up a wall that was hard to break down. The minute a boy, Daniel showed any interest in her all she did was push him away. Daniel was determined to learn more about Casey because she intrigued him. Casey lived her life as a college student and as a DJ at night to try to forget about what happened to her, but Daniel and everyone around her wanted her to open up more. Instead, Casey is not going to give up her way of life until Daniel, the boy in one of her college classes keeps trying to break her barriers.
Scratch is full of all the usual elements of the New Adult genre, but instead, it has a very determined boy (who isn't broken) continue to push at the female character, Casey's buttons. Casey is what you would consider very broken because of the scars she hides inside her and outside of her. She has every right to protect the truth of what happened, but she does it in a way that is going to test the people around her who want to get closer. She feels she'll be judged by the past she had no control over. Readers will be in shock what Casey went through. I was one of those readers from the minute the past came forward; I felt sympathy for poor Casey.  The poor girl needed some closure, and she needed someone to show her actual love.
The one thing that bothered me was how quick the ending came. I felt there was no real closure or complete happiness for Casey. It was rushed, and I expected a little more to the conclusion. There was the issue of Casey driving me crazy with her constant back and forth attitude with Daniel. The poor boy just wanted to learn more about her and every time he came close to her; she pushed back harder than anything.
Overall Scratch was an enjoyable book that brought forth issues that I've never read before. I give it 3.5 moons and recommend it to readers looking for something different to read in the New Adult genre that has become highly popular in recent years.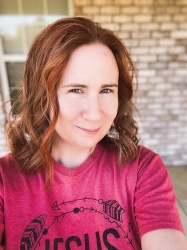 Latest posts by FranJessca
(see all)