ARC Review: 'The Crush Collision' by Danielle Ellison
February 18, 2019
I received a complimentary copy of the book from Netgalley in exchange for an honest review. This does not affect my opinion of the book or the content of my review.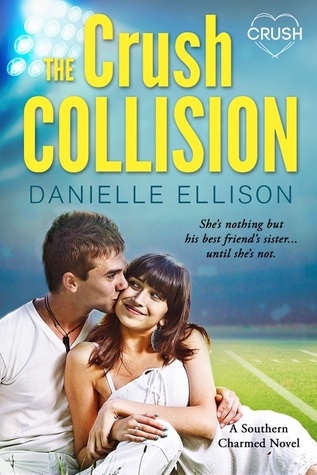 The Crush Collision
by
Danielle Ellison
Series:
Southern Charmed #2
Published by
Entangled Publishing
on February 18, 2019
Format:
eArc
Source:
Netgalley
Goodreads
Purchase at
Amazon
|
Kobo

Haley Howell has had a hopeless crush on her brother's best friend, Jake Lexington, for as long as she can remember. Too bad to him, she'll forever be off-limits. But with senior year and acceptance to a college outside their tiny southern town of Culler, South Carolina, comes new confidence. Haley's ready to get Jake to notice her—whatever it takes.
No one in Culler notices the real Jake anymore—to them, he's nothing more than the star football player or the kid with the family tragedy. When one mistake lands him in community service, he's shocked to find his best friend's little sister there, too, looking cute as hell and threatening all his no-friends-with-benefits rules. But Jake isn't ready to take a chance, no matter how crafty Haley's willing to get to prove him otherwise…
My Review

I'm going to go ahead and say it ahead of time that I didn't read the first book in the Southern Charm series, but I have it on my list to read it soon because I did enjoy the second book in the series. The Crush Collision is all about a crush, but this crush deals with a kind of forbidden crush.
Hannah Howell is the twin sister of the star quarterback of the high school football team, and she's had a crush on his best friend since she was twelve years old. Unfortunately, it will only be a crush because she can never have anything else with Jake Lexington since her twin brother Chris Howell will have a fit if his best friend, so much as looks at his sister. Hannah wants to change that though, and she's determined to win over Jake somehow and also show the world that Jake is more than a jock who gets into trouble.
Jake Lexington is the typical football player in the story with his popularity and good looks, but he also has some bad traits. He loves to party too much, and he tends to get in trouble quite a bit, especially after what happened to his brother. Ever since the car accident that both he was in and his brother was in, Jake has gotten worse with getting into trouble and one stupid mistake ends up making him do mandatory community service. His community service leads him closer to Hannah, and he becomes attached to her in the story. A crush ends up turning into so much more with these two characters.
I enjoyed The Crush Collision because of it as all the elements of a young adult contemporary story. This genre is what got me reading in the first back in the day. (Nope not telling when then you could figure out my age.) I enjoyed getting to know the characters and how they finally got together, especially when characters can change other characters for the better. I didn't like certain characters in the story and how they reacted to the relationship between Jake and Hannah, but it's how they found out too in the story, which didn't help. I won't go into details though because it's a must for readers to find out for themselves.
The author wrote a charming small town romance story between two characters who made each other risk takers in their ways. I love these types of stories, and I look forward to reading more from this author and reading the first book in the series, which sounds interesting too.
Fair warning though that the book does include a lot of teenagers doing quite a bit of underage drinking and quite a bit of swearing in the story, but I know it didn't stop me from reading the book, and I don't think it should stop you from reading it either.
---
Story Rating: 4 stars
Standalone or part of series: Part of series, but can be read as a standalone.
Do I recommend this book? Yes. If you are a fan of YA Contemporary.
Will I read other books from the author? Yes.
Trope/Elements: Unrequited love ends up requited love; Small Town Romance; Off Limits Romance; Hero: Football Jock, Best Friend of Heroine's Brother, damaged due to what happened to his big brother; Heroine: Twin Sister to QB, has always been on the sidelines of her twin brother, Southern Belle, and has a crush on brother's best friend for years now.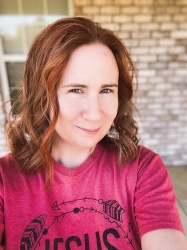 Latest posts by FranJessca
(see all)