ARC Review: 'The Siren's Dance' by Amber Belldene
May 12, 2016
I received a complimentary copy of the book from the author in exchange for an honest review. This does not affect my opinion of the book or the content of my review.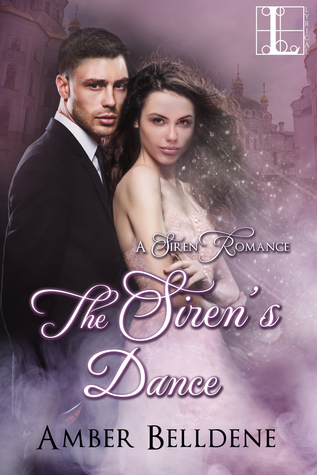 The Siren's Dance
by
Amber Belldene
Published by
Lyrical Press
on April 26th 2016
Genres:
Paranormal Romance
Goodreads
Purchase at
Amazon
|
Apple

The performance of their lives is about to begin…
Death has transformed former ballerina Anya Truss into a vila—an alluring wind nymph—but her need for revenge has kept her trapped on the riverbank where she was drowned. Now, after fifty years of waiting, she finally has a chance to break free by getting even with her cruel dance instructor, the man who betrayed her and broke her heart. But for her plan to work, she must place her trust in a handsome but unlikely ally.
Straight-laced police investigator Sergey Yuchenko has spent years searching for the father he never knew, and he finally has a solid lead. Problem is, that lead comes in the form of a ghost—a gorgeous but stubborn vila with destructive powers she can't control. Anya's graceful beauty awakens a desire in Sergey like he's never felt before. But when past secrets are brought to light, the lovers will have to face an evil that could tear them apart forever.
My Review
If there is one thing I really enjoy about Amber Belldene's stories is how she always takes me to a different setting for her characters. She also introduces me to different characters the have paranormal elements I've never read before in a story.
The Siren's Dance was definitely an intriguing paranormal story that takes you on a trip with two characters. One character, Anya Truss wants revenge for the man who used and abused her mentally and physically. She tried everything to prove to him, she could be the best prima ballerina ever, but it never was enough. The other character, Sergey Yuchenko, is searching for his father and with the help of Anya, he believes he can finally confront him. The only problem is Anya was killed fifty years ago and she can't move too far away from the object that she is tied to.
These two will do anything to seek out who they need seek out. In the mean time, the passion between the two will be hard to resist, especially when Sergey is drawn to Anya. It may be her powers she has that is drawing in or something else entirely. Forewarned, the moment Amber Belldene writes the first steamy moment between these two will be hot and unforgettable.
The Siren's Dance was definitely not something I've read before and I look forward to reading even more from this series. I loved how both characters were seeking out answers/revenge. You won't believe the ending of the story and what Amber reveals about one of the characters.
I give this book 4 stars and recommend it paranormal readers out there looking for a book that has a little bit of everything; romance, mystery, revenge, and drama.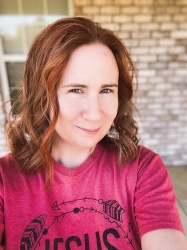 Latest posts by FranJessca
(see all)