Library Book Review: 'Ugly Love' by Colleen Hoover
January 20, 2016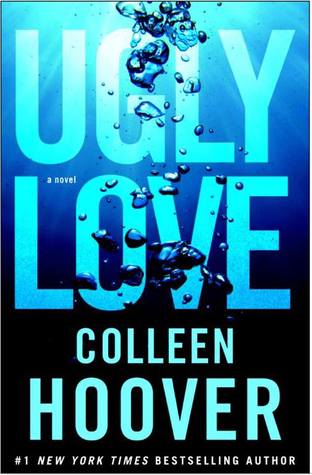 Ugly Love
by
Colleen Hoover
Published by
Atria Books
on August 5th 2014
Goodreads
Purchase at
Amazon
|
Apple

When Tate Collins meets airline pilot Miles Archer, she knows it isn't love at first sight. They wouldn't even go so far as to consider themselves friends. The only thing Tate and Miles have in common is an undeniable mutual attraction. Once their desires are out in the open, they realize they have the perfect set-up. He doesn't want love, she doesn't have time for love, so that just leaves the sex. Their arrangement could be surprisingly seamless, as long as Tate can stick to the only two rules Miles has for her.
Never ask about the past.Don't expect a future.
They think they can handle it, but realize almost immediately they can't handle it at all.
Hearts get infiltrated.Promises get broken.Rules get shattered.Love gets ugly.
My Review
I have been meaning to read Ugly Love for a while and Colleen Hoover's books have been in my TBR forever. The reason why I chose Ugly Love first to read was because of the synopsis of the book and a recommendation from a friend.
I'm a big fan of my local library, so I went online to my local library and tried to find one of Colleen's books there. Unfortunately, my local library didn't have any of Colleen's books. Thank goodness my local library has a suggestion link for them to order books for the libraries and I I decided to suggest Ugly Love. I finally got the email that they approved Ugly Love to be ordered, but it would take a while to get in. Four months later I finally got the book to read and I finished it within a few days. Even my local librarian was surprised how fast I read it, but I had been waiting for a while and Ugly Love was hard to put down.
Tate Collins is a sweet and determined heroine in Ugly Love. The minute she's introduced I know I'm going to like her character. The first scene alone and how she handled her brother's so-called neighbor and friend was interesting. Poor girl just drove to get to her brother's place and there is his neighbor/friend drunk as anything blocking her brother's door. The minute Tate meets Miles Archer, she's intrigued by him. (I was intrigued by him too due to how he acted) She's going to have a lot of work cut out for her to learn more about Miles because he keeps to himself and he hasn't had a relationship for a long time. I don't know how she handled Miles coldness, but she got through it, even though Miles needed a slap on the head some times.
What can I say about Miles? He's straightforward and tells Tate his feelings right away with what he doesn't want, but he's kinda of a jerk. Although, he has reasons to be cold-hearted and not wanting to fall in love. It just takes a while to learn the truth of what happened to Miles. Some readers may not like his ways because of how he treats Tate, but once you understand what he went through in his past, you'll understand why he doesn't want to get close to anyone. He is difficult. Trust me because I wanted to slap him several times for Tate. Poor girl deserved happiness and the dang truth.
I did like how Colleen told Miles story. She goes back and forth with Tate with the present and Miles in his past leading up to what happened to him. You'll also enjoy Tate's brother and his protectiveness towards her. Tate's brother definitely was not someone you wanted to mess with.
Overall this book was a great book to read and I'm so glad my local library ordered it. I've been wanting to read one of Colleen Hoover's books for a while and my library gave me the chance. I now have some of Colleen's other books in my own bookcase, so I can make time to read them.
I give this book 4.5 stars and highly recommend it to readers that enjoy the New Adult/Contemporary Romance genre.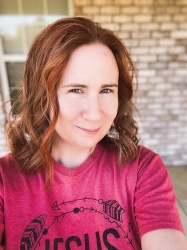 Latest posts by FranJessca
(see all)