Review: 'Avoiding Responsibility' by K.A. Linde
December 20, 2015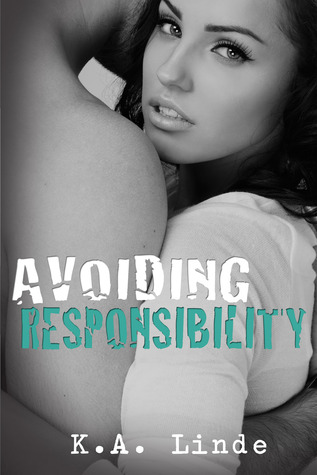 Avoiding Responsibility
by
K.A. Linde
Published by
Createspace
on December 1st 2012
Goodreads
Purchase at
Amazon

Lexi has finally given up her once destructive relationships and moved onto bigger and better things with a sexy new man in town. Just when she is starting to figure it out with him, her world is tilted once again with a phone call from none other than Ramsey Bridges. A year after his entrance into her life, Ramsey is trying to make amends and does the one thing she never expects—invites her to Jack's wedding.
The wedding she had evaded at all costs. But no matter what she does, Lexi can't seem to escape her past with Jack. But does she really want to?
Despite the explosive chemistry between Lexi and Ramsey, she is skeptical about trusting him after everything that has happened. When things are amiss with him, she starts questioning his motives. Can Ramsey be the one to remove Jack from Lexi's life permanently or should she move on with her blossoming new life?
My Review
It's been along time since I finished Avoiding Commitment and I've been meaning to read the second book in the Avoiding series. I was blown away from the ending to Avoiding Commitment, so I knew K.A. Linde was going to put me through hell in the second book with Lexi, Jack and Ramsey again.
This time though Lexi has been living her life without Jack. She's avoided him at all costs since he made his decision who he was going to spend the rest of his life with. I was proud of her moving on. Unfortunately, Ramsey has asked her to attend Jack's wedding with him and Lexi is kind of forced to go. Avoiding Responsibility goes back to the past and present with Lexi and Ramsey and how they got together, and what they currently are doing in the present day with Jack's wedding dooming ahead. Yes….I said dooming ahead.  Poor Lexi goes through several more roller coasters in Avoiding Responsibility, but this time with Ramsey. She finds out the truth with Ramsey and his past. She also is keeping her own secrets.
The ending of the story is what blows me away because I wasn't expecting K.A. Linde to have it end the way it did with Lexi, Ramsey, and Jack. I've never been a fan of Jack because he's always used poor Lexi and I didn't care for him again in this book. Ramsey has always been my favorite, even if he was keeping secrets from Lexi. You could tell how much he cared for Lexi in this book though.
Lexi is strong though, even when she feels she can't be. She proved herself at the end of the book and I was proud of her. Don't put up with anymore crap, Lexi. You deserve every bit of happiness as much as everyone else.
Although, K.A. Linde had my blood pressure go up a lot in Avoiding Responsibility, I thoroughly enjoyed reading this story. I loved getting to see how Ramsey lived his life and learning about his past and what he was dealing with through Lexi's world.
I give this book 5 stars and look forward to diving into the other books. The positive thing about me not reading these books now is I don't have to wait until the next book releases. I can read them back to back. 🙂
If you enjoy New Adult Romance with lots of tension and drama you'll enjoy this series from K.A. Linde.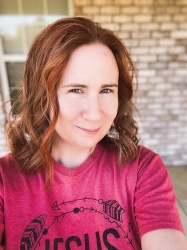 Latest posts by FranJessca
(see all)