Review: 'Burn' by Erin McCarthy
January 31, 2016
I received a complimentary copy of the book from the author in exchange for an honest review. This does not affect my opinion of the book or the content of my review.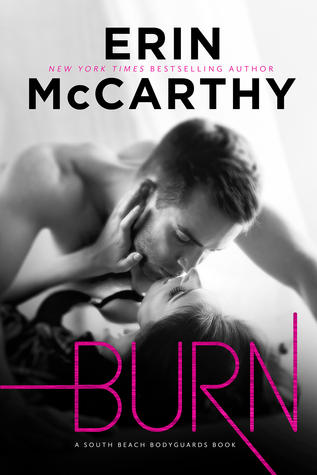 Burn (South Beach Bodyguards, #1)
by
Erin McCarthy
Published by
Erin McCarthy
on January 5th 2016
Goodreads
Purchase at
Amazon

When bodyguard Ryan Harris finds an intruder in his apartment, he's shocked to realize it's his former stepsister, Isabel Rodriguez. Naked. In his shower. Estranged from his father, he's only met Isabel a few times, but he's seen enough to be distracted and unnerved by how gorgeous she is wet and two feet away from him. And did he mention naked? But Isabel insists her name is Julia. It's either a con or a case of amnesia. Either way, he can't lay a hand on his stepsister… or can he? The rules have never stopped him before and they're not about to now.
Isabel doesn't know how she got into her stepbrother Ryan's apartment, or that they're related. She only knows that she feels safe with him. Not to mention very sexy given the way he looks at her. Determined to be underneath that rock solid body, she can't seem to keep her clothes on around him, even when he tries to resist. When Ryan gives in to the sexual tension between them, there will be no forgetting this steamy night of passion.
No one knows why she's lost her memory, but she can ignore the uncomfortable reality when she's protected by Ryan and his hot-blooded strength. But when her memories come crashing back in, will the waves drown out stepbrother Ryan's deepening feelings for her?
For fans of hot alpha heroes, bestselling author Erin McCarthy introduces her new series, SOUTH BEACH BODYGUARDS. In a city synonymous with sexy, the hot men of Miami Security will always protect your back with very personal one-on-one attention…
My Review
Burn is the first book in Erin McCarthy's South Beach Bodyguards series, and it definitely was one hot quick book to read. The first chapter alone in Burn will have you like 'whoa' because of the characters.
Ryan Harris is a bodyguard who is about to take on a difficult job. He has to protect his former stepsister and from the moment he sees her other side, he knows he'll have a hard time keeping his hands to himself. Isabel Rodriguez is Ryan's former step-sister and she's in danger for some reason. She ends up getting knocked out and not remembering who did it. She's forced to stay with Ryan because of the danger still out there. From the moment these two end up together, Isabel is already naked and Ryan is having to protect not only Isabel from whoever hurt her, but from himself as well.
Erin McCarthy definitely wrote one scorcher, when she wrote Burn. I was a little put off at first due to characters being former stepchildren, but how they were each other definitely helped. I could tell immediately that these two wouldn't get together quickly due to how Ryan was and how timid Isabel was, when she was sober. Don't let the timid girl fool you though because Isabel has a whole another side and it comes out in the beginning of the story. Holy crap! That girl definitely was not timid in the beginning and Ryan was a gentleman, when it came to the first encounter with Isabel.
The drama in the story tended to be in the back burner until the very end of the book. The story more followed along with Ryan's dilemma with Isabel and Isabel trying everything to get Ryan to see her more than a former stepsister. Ryan got on my nerves a bit in the story with the back and forth. I liked Isabel though, she was determined more than ever.
I give this book 4 stars and look forward to diving into the next book in the series. If you're looking for a hot quick book for the winter, you should definitely purchase Burn to read.  🙂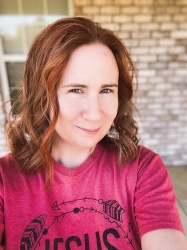 Latest posts by FranJessca
(see all)