Review: 'Cinder' by Marissa Meyer
November 27, 2015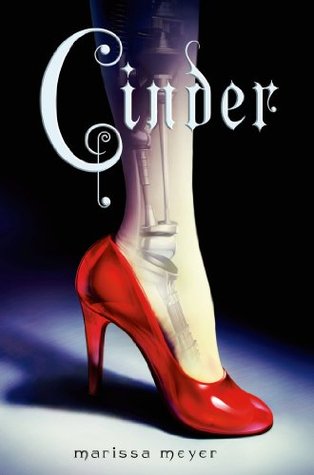 Cinder
by
Marissa Meyer
Series:
The Lunar Chronicles #1
Published by
Feiwel & Friends
on January 3rd 2012
Goodreads
Purchase at
Amazon
|
Apple

Humans and androids crowd the raucous streets of New Beijing. A deadly plague ravages the population. From space, a ruthless lunar people watch, waiting to make their move. No one knows that Earth's fate hinges on one girl.
Cinder, a gifted mechanic, is a cyborg. She's a second-class citizen with a mysterious past, reviled by her stepmother and blamed for her stepsister's illness. But when her life becomes intertwined with the handsome Prince Kai's, she suddenly finds herself at the center of an intergalactic struggle, and a forbidden attraction. Caught between duty and freedom, loyalty and betrayal, she must uncover secrets about her past in order to protect her world's future.
My Review
I found this gem at my local library and I couldn't wait to get home to read in. In fact, I read Cinder within one day because I had a hard time putting it down.
Marissa Meyer's twists the tale of Cinderella with this young adult fantasy that will have you the edge of your seat.
Cinder is a cyborg that spends most of her days inside her shop fixing up machines, robots, etc. to make money for her family. Unfortunately, she's unappreciated by her wicked stepmother. Her stepmother has never liked her though and Cinder tries to live her life, so she can eventually leave on her own. Unfortunately, her stepmother is her guardian who will never give her up until one day she blames Cinder for her youngest daughter getting sick with the plague that is going around in New Beijing. Cinder is going to find herself in a lab, where they test on cyborgs.
Cinder is one of my favorite kind of characters because she's a strong determined girl who wants to find out about her past and save everyone around her. She's caught up in gaining her freedom, and also dealing with a someone who wants to find out more about her. The poor girl goes through, so much and no one wants to really help her. She's going to face something even far worst in the story instead of her stepmother and what her stepmother did to her.
Be prepared for the wicked lunar people that live on the moon that want to destroy everyone on earth. Marissa created some evil characters that  literally wanted to go through the book to save Prince Kai, Cinder, and everyone from that is on Earth.
Oh…Prince Kai, how I could forget about him. He's a strong determined character too. He had his moments of weakness in the story though, and that is because he's dealing with his future and the ruthless Lunar people. I felt terrible for Prince Kai. 🙁
I could go on and on about Cinder, but all I can say is you must read this book if you like your Cinderella story told in a different way.  You won't regret it one bit. Take it from someone who already had the 2nd book waiting for her at the library after she finished it.
I'm a huge YA Fantasy kick and Cinder definitely was one book that has become a favorite of mine.  🙂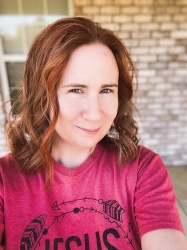 Latest posts by FranJessca
(see all)