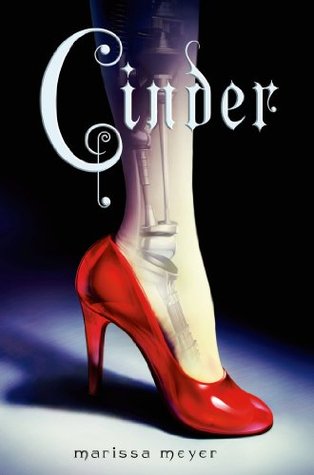 Cinder
by Marissa Meyer
Series: The Lunar Chronicles #1
Published by Feiwel & Friends on January 3rd 2012
Genres: Dystopian, Young Adult
Pages: 390
Source: Library
Amazon Kindle | Amazon Paperback
Goodreads


Humans and androids crowd the raucous streets of New Beijing. A deadly plague ravages the population. From space, a ruthless lunar people watch, waiting to make their move. No one knows that Earth's fate hinges on one girl.
Cinder, a gifted mechanic, is a cyborg. She's a second-class citizen with a mysterious past, reviled by her stepmother and blamed for her stepsister's illness. But when her life becomes intertwined with the handsome Prince Kai's, she suddenly finds herself at the center of an intergalactic struggle, and a forbidden attraction. Caught between duty and freedom, loyalty and betrayal, she must uncover secrets about her past in order to protect her world's future.
My Review Continue reading →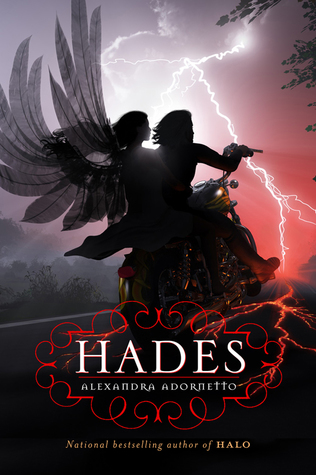 Hades
by Alexandra Adornetto
Series: Halo #2
Published by Feiwel & Friends on August 30th 2011
Pages: 425
Format: Hardcover
Source: Library
Amazon Kindle | Amazon Paperback
Goodreads


Heaven Help Her.
Bethany Church is an angel sent to Earth to keep dark forces at bay. Falling in love was never part of her mission, but the bond between Beth and her mortal boyfriend, Xavier Woods, is undeniably strong. But even Xavier's love, and the care of her archangel siblings, Gabriel and Ivy, can't keep Beth from being tricked into a motorcycle ride that ends up in Hell. There, the demon Jake Thorn bargains for Beth's release back to Earth. But what he asks of her will destroy her, and quite possibly, her loved ones, as well.
The story that Alexandra Adornetto built in her New York Times - bestselling debut, Halo, comes alive in action-packed and unexpected ways, as angels battle demons, and the power of love is put to the test.
My Review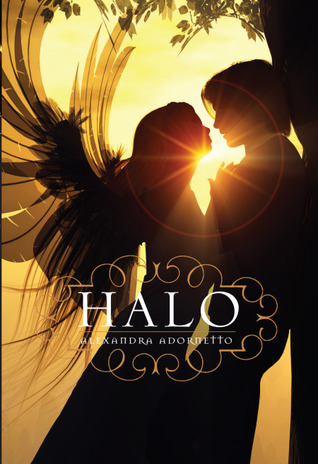 Halo
by Alexandra Adornetto
Series: Halo #1
Published by Feiwel & Friends on August 31st 2010
Pages: 485
Format: eBook
Source: Purchased
Amazon Kindle | Amazon Paperback
Goodreads


An angel is sent to Earth on a mission.But falling in love is not part of the plan.
Three angels – Gabriel, the warrior; Ivy, the healer; and Bethany, the youngest and most human – are sent by Heaven to bring good to a world falling under the influence of darkness. They work hard to conceal their luminous glow, superhuman powers, and, most dangerous of all, their wings, all the while avoiding all human attachments.
Then Bethany meets Xavier Woods, and neither of them is able to resist the attraction between them. Gabriel and Ivy do everything in their power to intervene, but the bond between Xavier and Bethany seems too strong.
The angel's mission is urgent, and dark forces are threatening. Will love ruin Bethany or save her?
My Review