Review: 'Halo' by Alexandra Adornetto
January 23, 2011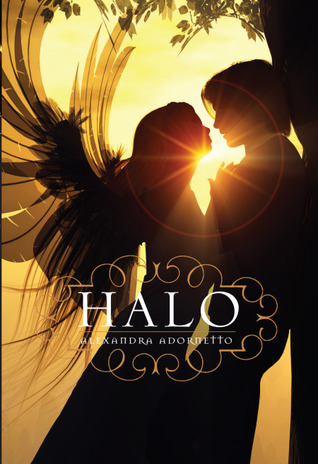 Halo
by
Alexandra Adornetto
Series:
Halo #1
Published by
Feiwel & Friends
on August 31st 2010
Genres:
Young Adult Paranormal
Format:
eBook
Source:
Purchased
Goodreads
Purchase at
Amazon
|
Apple

An angel is sent to Earth on a mission.But falling in love is not part of the plan.
Three angels – Gabriel, the warrior; Ivy, the healer; and Bethany, the youngest and most human – are sent by Heaven to bring good to a world falling under the influence of darkness. They work hard to conceal their luminous glow, superhuman powers, and, most dangerous of all, their wings, all the while avoiding all human attachments.
Then Bethany meets Xavier Woods, and neither of them is able to resist the attraction between them. Gabriel and Ivy do everything in their power to intervene, but the bond between Xavier and Bethany seems too strong.
The angel's mission is urgent, and dark forces are threatening. Will love ruin Bethany or save her?
My Review
(Originally Reviewed on Mrs. Papillion aka "The Book Worm")
***Warning Spoilers do not read unless you've already read the book***
From the first chapter to the last chapter, Alexandra had me interested in learning more about the characters in the book. I have a huge fascination with Angels, and this is one of the books that makes me crave more on learning about Angels. Bethany is an Angel is the training primarily, and from the very beginning, she is enticed by the human race. She loves learning about love and everything else that pertains feelings. Her brother and sister tell her to remember her mission on Earth, but it's kind of hard when you have a boy that makes you forget your purpose, Xavier Woods. A boy who has been closed up to love since his last girlfriend was killed in a fire. Bethany tested from the beginning to the end with her mission. She even comes across another boy who makes her seem different and who will do anything to disturb her well-being on Earth. Her Brother, Gabriel, and her sister, Ivy have noticed a change in their area, and they're there to fix it, but it seems things have turned upside down thanks to this strange boy in Bethany's school who pops out of nowhere. Can they find out what is causing all the turmoil before their mission is failed?
I'm looking forward to this next book in the series because it left me hanging for more.
Alexandra Adornettoo…you is a fantastic writer, and you've become one of my fave authors. I genuinely hope you do a book tour here in the states…otherwise, I'll have to make a trip to Australia…which I definitely wouldn't mind since I've always wanted to visit there. =)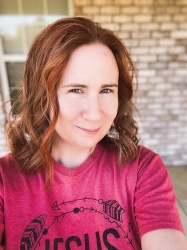 Latest posts by FranJessca
(see all)