Review: 'Dare to Hold' by Carly Phillips
April 27, 2015
I received a complimentary copy of the book from the author in exchange for an honest review. This does not affect my opinion of the book or the content of my review.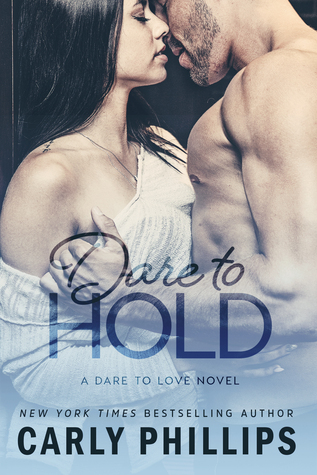 Dare to Hold
by
Carly Phillips
Series:
Dare to Love #4
Published by
CP Publishing
on April 14, 2015
Genres:
Contemporary Romance
Goodreads
Purchase at
Amazon
|
Apple

Some women always get it right. Kindergarten teacher, Meg Thompson, on the other hand, consistently makes the wrong decisions — and she is currently single, pregnant and alone. Meg is determined to make changes in her life, to be a better mother than her own had been. No revolving door of men. No man, period. Just a single-minded focus on her baby. Her resolution would be easier to keep if not for hot cop, Scott Dare. He insinuates himself in her life, making Meg want to believe in happily ever after, even if history has taught her to know better.
When Scott Dare hears Meg's friends are determined she have a night of hot sex, before her life changes forever, he decides that man must be him. Their one night is mind blowing and life altering. And Scott, a man already burned by his ex-wife, finds himself all in anyway. While protecting Meg from her violent ex and becoming part of her increasingly complicated life, he's falling hard and he can't seem to find distance. Not when their bodies respond to each other with such heated intensity and he's drawn to her unique combination of strength and vulnerability.
But Meg's future is one Scott has accepted he'll never have, even if his growing feelings say otherwise … (love story, contemporary romance, alpha heroes, beach reads, sports heroes, bad boys, billionaire)
Dare to Love Series Reading Order Book 1: Dare to Love (Ian & Riley) Book 2: Dare to Desire (Alex & Madison) Book 3: Dare to Surrender (Gabe & Isabelle) Book 4: Dare to Submit (Decklan & Amanda) Book 5: Dare to Touch (Olivia & Dylan) Book 6: Dare to Hold (Scott & Meg) coming in 2015 Book 7: Dare to Rock (Avery & Grey) coming in 2015 *each book can stand alone for your reading enjoyment Thank you so much and enjoy!
My Review:
Dare to Hold is the sixth book in Carly Phillips Dare to Love series, and this reader can't get enough of this series and the Dare family.
From the moment I picked up the first book in the series, I knew I would be hooked. Oh and let's say I was excited to read Scott Dare's and Meg Thompson's HEA.  If you read the previous book, you would've been introduced to Meg and Scott towards the end. Meg is the female character who has had it rough from the beginning, due to the guys she has hooked up with in her past. She feels she'll never meet a nice guy. She's now pregnant with her ex-boyfriend's baby, and she feels skeptical of what the future will hold with another man. She also wants to live her life without any help, and she'll do anything to prove it to her friends in her life. She'll even prove it to the one man who would do anything for her. Scott Dare is what you call the gentleman of the Dare of the family. He's a police officer who has a heart of gold and doesn't like seeing anyone hurt. The minute he meets Meg, he wants to protect her from everything and anything out to get her especially her crazy ex-boyfriend. He knows she's pregnant, and he knows it won't be easy, but he will do anything to prove to her, he's not like the other guys she's been within her life. Be warned though, Scott is the alpha male in the story. He is very PROTECTIVE of who he cares for, and he will resort to anything to help others. Yup….he will do anything, which means some drama comes into play other than Meg's ex-boyfriend drama.  I adored Scott every bit in the story. Meg tended to drive me batty at times with her not wanting help. I could understand why she wanted to protect herself, but darn it Scott is that white knight she needed. I could go on and on about how much I loved Scott in the story, but don't want to give away all of his qualities. =)
Readers that enjoy contemporary romance books that follow a family that have their drama, but deserve every bit of happiness…this is the series for you.
Each book can be read as a standalone due to how Carly writes each book.  You won't get lost at all. I recommend though, reading in order. You'll love to follow every one of the Dare family members on their road to HEA. There may be even another HEA in Dare to Hold that Carly mention, which I believe this person deserves just as much as happiness as everyone else does. I give this book 4 stars and look forward to reading the next book in the series when it releases late this summer. If you haven't read this series yet, you'll be missing out.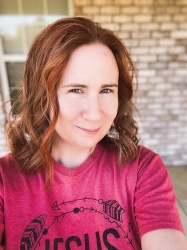 Latest posts by FranJessca
(see all)