Review: 'Forever' by Mary A. Wasowksi
February 27, 2014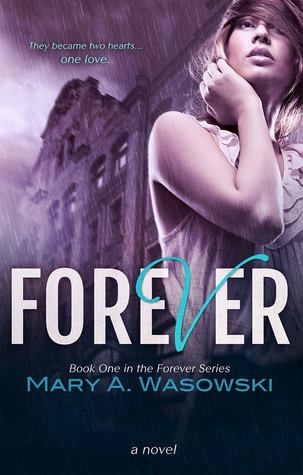 Forever
by
Mary A. Wasowski
Series:
Forever #1
Published by
Mary A. Wasowski
on February 20, 2014
Format:
eBook
Goodreads
Purchase at
Amazon

Following her larger than life best friend to NYU was a dream come true.
Modeling part-time to pay the bills, while she earned her teaching degree, Reese Mitchell never imagined her Nana's prediction of finding her future husband could be possible. Then she met…HIM! Walker Reed, her handsome stranger. He was sexy as sin and one look from him, she was hooked.
Loving Walker was effortless. He captured her heart with one touch making Reese lose herself in him. From strangers to lovers, they became two hearts…one love. Outside forces conspire to tear their love apart leaving her to wonder if two people from different worlds should stay together?
When promised "Forever" from the man who loves her, Reese is left with only one thing to do. She trusts the promises made. She believes in the happily ever after.
She believes in…FOREVER.
My Review
Forever is my first book by Mary Wasowki and I love being able to find new-to-me authors through blog tours. I was intrigued by Forever due to the synopsis of the book, and since it's New Adult, I needed to feed my addiction to the genre.
Forever is about Reese Mitchell and Walker Reed and how they end up falling in love with each other. The poor girl Reese has a rough life. Her parents are no longer with her, and she's had some very extreme circumstances happen to her that made her uncomfortable. She has her grandparents and her friend Freddy, but the minute she meets Walker, her whole life takes a 360. She's immediately drawn to the sexy stranger that has grown up privileged and already has a career passed down to him thanks to his father. She is going to realize though that Walker has one of the family members in his family that is not taking it kindly that she is with Walker. Now her love with Walker will be tested in Forever and if their relationship will be able to stay together forever.
There were twists and turns in Forever for the characters. There were times that Reese drove me crazy especially at the beginning of the story. I was a little weary on how she fell for Walker so fast, and then at the end what happened to her. The poor girl deserved some happiness though, and she never had it easy. Her life would be great one moment, and the next moment she was being knocked down. I felt terrible for her. Walker on the hand, he was fascinated with Reese throughout the book. He fell for Reese just as fast as she did, but he did have a jealous side. He ticked me off towards the end of the book though. He did a 360 in character after an incident, and he gave up, but he still had feelings. It was confusing at times because I thought he was acting more like a girl than Reese was with his feelings.
The reasoning behind 3.5 stars is due to the fact I'm in a Creative Writing class and it makes me over-think things when I read now. The beginning of the book went by so fast, I had to re-read some parts to make sure I read it correctly, and it seemed to slow down a bit in the middle once Mary switches from Reese's POV to Walker's POV. (For example, Reese meets Freddy so quickly than all of a sudden she's meeting Walker the same way). It sped up again at the time, but it wasn't as bad as the beginning. I enjoyed the different POV's but was confused when Walker's Dad came in the mix. I did like the idea of his POV in the story because of what was happening just needed a warning ahead of time. Mary did great building up the angst once the truth came out with Walker's Dad and what was happening. I was in shock on what was happening.
I do recommend this book to New Adult readers out there, and I look forward to reading the next book in the series. I need to find out what is going to happen between Walker and Reese. Mary left me hanging on what is going on with Reese and of course what is going to happen to Walker after what he went through. He went through a big emotional turn at the end. Yup, I will admit tears were falling at the end.
Be ready for an emotional roller coaster in Forever and be prepared for twists and turns you weren't expecting to happen. It's New Adult, so you definitely may feel the need to cuss the characters out. At least that is what I did to Walker at times. =)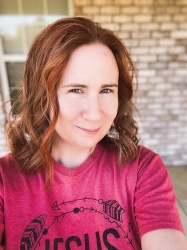 Latest posts by FranJessca
(see all)