Review: 'Hades' by @larissaione
May 27, 2015
I received a complimentary copy of the book from in exchange for an honest review. This does not affect my opinion of the book or the content of my review.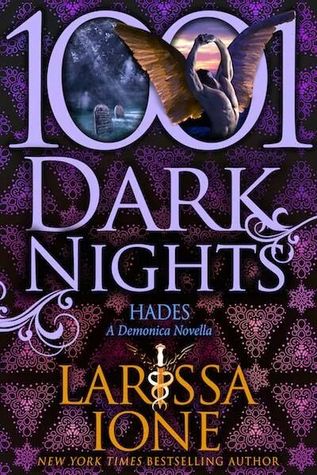 Hades
by
Larissa Ione
Published by
Inc.
on May 26th 2015
Genres:
Paranormal Romance
Goodreads
Purchase at
Amazon
|
Apple

A fallen angel with a mean streak and a mohawk, Hades has spent thousands of years serving as Jailor of the Underworld. The souls he guards are as evil as they come, but few dare to cross him. All of that changes when a sexy fallen angel infiltrates his prison and unintentionally starts a riot. It's easy enough to quell an uprising, but for the first time, Hades is torn between delivering justice — bestowing or mercy — on the beautiful female who could be his salvation…or his undoing.
Thanks to her unwitting participation in another angel's plot to start Armageddon, Cataclysm was kicked out of Heaven and is now a fallen angel in service of Hades's boss, Azagoth. All she wants is to redeem herself and get back where she belongs. But when she gets trapped in Hades's prison domain with only the cocky but irresistible Hades to help her, Cat finds that where she belongs might be in the place she least expected…
My Review:
First off, can I say how terrible I feel for both Hades and Cataclysm after reading their story. Both of these two deserved some happiness in their lives since they both are being punished for what they did in their past. Hades though has been continuously been punished by the Grim Reaper himself, Azagoth due to what he did that is unforgettable and unforgivable. (At least to Azagoth it is) Although, it is a VERY extreme punishment even in my eyes. Cataclysm on the other hand is punishing herself for what she did with Gethel. Larissa Ione does a superb job on covering what happened in both back stories of Cataclysm and Hades, and why they are where they are currently. I enjoyed every page of Hades, while reading it that I didn't want it to end.
Cat is going to find herself in even more trouble after she almost ends up having another apocalypse happening in the human realm. It was an accident though, so she will try everything to redeem herself. She ends up in the Inner Sanctum with the cocky, sexy Jailor of the Underworld who's the only one that can help Cat redeem herself. He's been a jerk to her from the get go, but Hades is going to show another side of himself that Cat is going to find even more irresistible. (He is one sexy, scary Fallen Angel that I can see why Cat can't resist him. I couldn't.)
Hades is full of everything I have come to love from Larissa Ione. You have tension, drama, romance, action, and gruesome moments within the story and Larissa's characters. She brings very descriptive details, which makes you feel you are actually watching the events unravel in front of you. Characters who you fall immediately in love with and feel emotion for whatever they go through. Seriously, the whole entire time I'm reading Cat's and Hades story I'm feeling terrible for them, which made me root for the ending so much more.
The best part of Hades was the VERY ending. How these two got together finally was EPIC! I was not expecting a certain someone to react the way he did and what he made Hades do was truly funny and astonishing.
I give this book 5 stars and look forward to reading even more from Larissa Ione. Yes…I even enjoyed the sneak peek of the next book that Larissa Ione is bringing out this year at the end of Hades.  Ahhh!!! Seriously, anything Larissa Ione brings out takes priority and this book will take priority like ALL the others.  =)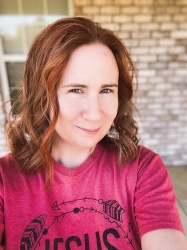 Latest posts by FranJessca
(see all)