Review: 'Knee Deep' by Jolene Perry
July 27, 2012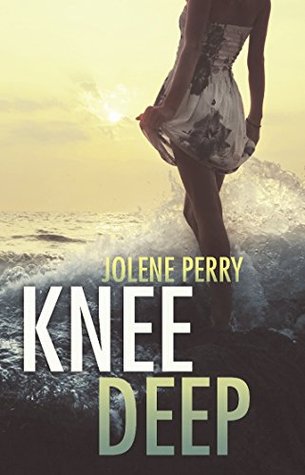 Knee Deep
by
Jolene Perry
Published by
Next Door Books
on April 24, 2012
Format:
eBook
Source:
the author
Goodreads
Purchase at
Amazon

A broken heart. A best friend. A first love.

Shawn is the guy Ronnie Bird promised her life to at the age of fourteen. He's her soul mate. He's more uptight every day, but it's not his fault. His family life is stressful, and she's adding to it. She just needs to be more understanding, and he'll start to be the boy she fell in love with. She won't give up on someone she's loved for so long.

Luke is her best friend, and the guy she hangs with to watch girlie movies in her large blanketopias. He's the guy she can confide in before she even goes to her girlfriends, and the guy who she's playing opposite in Romeo and Juliet. Now her chest flutters every time he gets too close. This is new. Is Ronnie falling for him? Or is Juliet? The lines are getting blurry, but leaving one guy for another is not something that a girl like Ronnie does.

Shawn's outbursts are starting to give her bruises, and Luke's heart breaks as Ronnie remains torn. While her thoughts and feelings swirl around the lines between friendship and forever, she's about to lose them both.
My Review
 I found yet another book that had me in tears while reading it.  This will be the second book this year that had me bawl like a baby.
I believe "Knee Deep" should be read by any young woman and girl out there, especially for the girls who are in a unhealthy relationship and feel like they are to blame in the way their partner acts or behaves.
Jolene writes a book that will teach another woman or a girl a life lesson on how it is important to get out of a relationship that is going down hill from the beginning and to listen to that one friend who has told you, to get out of it before it gets worst.
Ronnie has always believed that she would be with Shawn forever, until he did something that Ronnie never thought would happen to her.  She believes that what ever is happening in Luke's life is making him the way he is and maybe she's doing something to make him worst too.
Ronnie's bestfriend, Luke has always been there for her even when Shawn was gone for awhile…but Ronnie never knew that their friendship could turn into something more. She's starting to feel something for him, but she shouldn't and even Shawn is noticing which is making life with him even more difficult.
People in Ronnie's life are starting to notice some changes between Ronnie and Shawn.  Even Luke has noticed the abuse and tries to get Ronnie to let an adult know about it, but she feels like if she does that, she'll lose the love of her life for good…but is Shawn really her love or is her best friend Luke, taking his place instead?
I loved this book because of what was taught at the ending.  How any relationship can take a turn to the worst and how it is important to get help no matter what before something drastic really happens.
You'll feel the emotions in this book when reading this book because Jolene does a great job on making you feel what is going on.  I don't know how many times I had to step away for awhile to collect my thoughts.  I felt terrible for Ronnie, but I felt upset with her when she didn't get help sooner.  She had her best friend, Luke there that told her what she needed to do. I also cried on what happened between Ronnie and Luke.  Oh boy…did I cry.  That boy was amazing to her and she couldn't open her eyes and realize he was a better match for her.  Shawn was a guy who was going through so much in his family, that he should have gotten help himself, but instead he took it out on Ronnie.
Any girl or even guy that believes it's healthy for their partner to attack them emotionally or physically needs to read this book.  This book teaches the reader how it is important to get help before the situation gets worst and to lean on that friend or family member who wants to help.
I recommend this book to readers out there who enjoy contemporary young adult and readers who do not mind crying…because believe me this book will bring tears to your eyes.
This is my second book from Jolene Perry that I've read and it's definitely not my last.  She definitely has a fan for life.  =)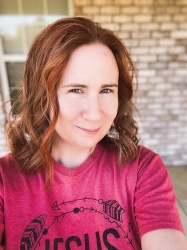 Latest posts by FranJessca
(see all)