Review: 'Silver Edge' by Ciara Knight
February 16, 2021
I received a complimentary copy of the book from the publisher in exchange for an honest review. This does not affect my opinion of the book or the content of my review.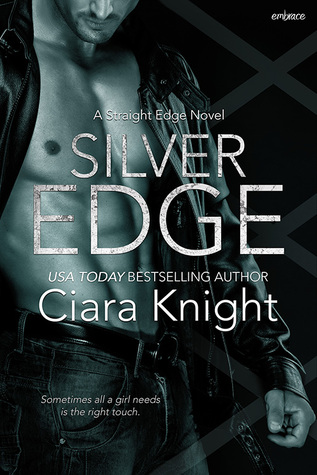 Silver Edge
by
Ciara Knight
Series:
Straight Edge #1
Published by
Entangled Publishing
on February 20, 2017
Format:
eArc
Goodreads
Purchase at
Amazon
|
Barnes & Noble
|
Kobo

All I've ever wanted is to fit in.
But no one can ever see past how weird I am. Bright lights? Can't stand them. Loud noises? Definitely sends me over the edge. And touching? Forget about it.
At least, until I met Drake.
From the moment I walked into that nightclub, I finally felt like I belonged somewhere. And when Drake touched me, it didn't send me into a tailspin of sensations that I couldn't stand. It actually felt…nice. Like something I could get used to. And it doesn't hurt that he's probably the hottest guy I've ever seen.
But now someone wants to close the club down. And since I promised Drake that I'd help him keep it open, I'm going to have to find a way to tap into whatever that inner strength thing is that everyone always talks about. And fast. But what happens if I can't?
---
Silver Edge is the first book I read by Ciara Knight. I was excited to read a book from a new author that I've meant to read.
Female Protagonist: Scarlett is a heroine who has had a troubled life. Her mom passed away when Scarlett was young. She's been in and out of foster homes, and she's a former drug and sex addict. Her one true friend, Ton, helped her get back on her feet. She has Asperger's, which makes it difficult for her to communicate with others.
Male Protagonist: Drake is a business owner, but not by choice. His family passed away, and his brother left him the club called Bands. He's known to be a player who only does one-night-stands. He doesn't want the responsibility of a club/bar until he meets Scarlett.
My Thoughts: I was intrigued by the story's synopsis, which is why I picked it up to read it. Unfortunately, I didn't fall in love with this book. It was disappointing because the storyline was promising. The idea of the heroine who has gone through so much overcoming everything by proving to herself and everyone she can find her way. Unfortunately, I couldn't connect with Scarlett or Drake. I think it's due to their relationship coming off as rushed. I did like how they both had troubled pasts and presents, and they were helping each other in their ways. Don't even get me started with the ex-girlfriend drama. I could not stand the ex-girlfriend (or Barbie that Scarlett called her.) There was also the issue of repetition in the story from both characters.
I did like how Ciara Knight wrote Scarlett's character with Asperger's syndrome. I've only read a handful of books that had characters with Asperger's syndrome. She also wrote a character, like Drake, who was able to approach Scarlett since she didn't like touch and couldn't communicate. Scarlett even states a few times in the book that she doesn't know if she's expressing the right way.
If this book would've been written from multiple points of view, I may have liked it better. I could have gotten Drakes's feelings too. I'm disappointed that I was not too fond of the book.
I will be trying Ciara Knight's other books soon. I know I have several on my kindle that I've purchased that I need to read. This book may not be a favorite, but I know I will find a book that I will love from Ciara Knight.
Steaminess: Mild.
HEA: It feels more like a HFN. (Happy for Now.)
Trope: Opposite's Attract, Instant Love (for hero)
Would I recommend this book? I would recommend this book to readers who enjoy reading New Adult written from the first point of view. Some triggers in this book involve drugs, addiction, violence, rape, and death, which may be some issues to readers.

This post contains affiliate links you can use to purchase the book. If you buy the book using that link, I will receive a small commission from the sale. It will help sponsor future giveaways but costs you nothing extra. You can read the full disclosure underneath the Privacy Policy.
---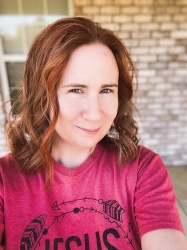 Latest posts by FranJessca
(see all)