Review: The Conduit' by Stacey Rourke
November 15, 2012
I received a complimentary copy of the book from the blog tour host in exchange for an honest review. This does not affect my opinion of the book or the content of my review.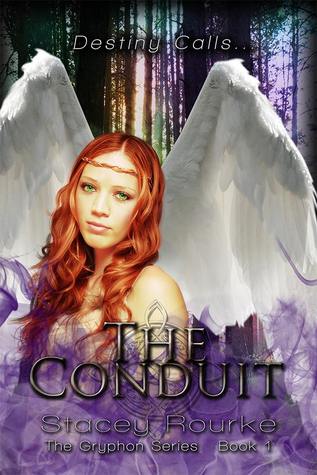 The Conduit
by
Stacey Rourke
Series:
The Gryphon #1
Published by
Anchor Group Publishing
on November 1, 2011
Genres:
Young Adult Paranormal
Format:
eArc
Goodreads
Purchase at
Amazon
|
Apple

Gryphon Series Book 1
All 18-year-old Celeste Garrett wants is to head off to college and make those fun, yet ill-advised, choices college kids are known for. And maybe to spend some time with the hot cameraman she just met. Instead, because of a pact her ancestors made in the 17th century with a mythical creature, she has to save the world.
While normal kids are slamming energy drinks and cramming for exams, Celeste will get her adrenaline rush fighting a fire breathing dragon. She wants to meet friends in the quad to exchange lecture notes, but first she must exchange blows with a shapeshifting demon on the rooftop. Life isn't always fair for a superhero, but at least she doesn't have to do it alone. With her brother and sister as sidekicks, they alternate between saving lives and getting on each others' nerves. Together the trio encounters unspeakable odds, mystical forces and comes face-to-face with an image that will haunt them forever—their grandmother in a leopard print bikini.
"Okay, little side note here. If a psychopathic killer asks if you want to see a trick, say no. That's the smart thing to do. I, on the other hand, responded, 'Bring it'." -excerpt from THE CONDUIT
My Review
"The Conduit" is a book I have never come across before. It was a different kind of young adult book that I'm used to, but I did like it. Celeste Garrett and her siblings are sent to live with their Grams in Tennessee since their Mom is in Michigan trying to sell their house there.  All Celeste wants to do when she gets there is head off to her college so she can start working on her degree.
But instead, she is being told she is destined to save the world by a stranger who appears in the woods one day this stranger, of course, is not human. Celeste's ancestors made a pack with the Gryphon many years ago, and now Celeste is to be "The Conduit," and she will harness powers from the Gryphon.  Her brother, Gabe and her sister, Kendall are also part of saving the world.
If they do not accept their destiny, then the seekers (or otherwise known as demons) will take over the world. There is one seeker out to find Celeste already and seek her out for his boss since she holds the key to everything.  If the seekers find Celeste, he will let his boss know, and Celeste will be in danger.
It is up to Celeste and her family to make sure the seeker never tells his boss. Here comes the training of a lifetime for Celeste and her siblings and of course some strange things start happening to all of them, and now they need to keep what they are hidden.
"The Conduit" is a very humorous young adult story that I found very entertaining.  It took me a while to get into it until the Garrett siblings found out what they were destined to do.  Celeste, Gabe, and Kendall are siblings where they tend to fight with each other.  There is one part between Celeste and Gabe that I could not stop laughing about in the book.  Gabe got his pride hurt let's say that. I connected very well with all three of the siblings when reading "The Conduit," and I cannot wait to read more about them in the second book. Poor Celeste, I felt terrible for her and when she was told the truth, and I was even more sympathetic of her during the end of the book.  =*( Stacey Rourke left me hanging at the end and what happened to the boy that Celeste had feelings for in the story.
I recommend this book to readers who love the young adult genre and love fantasy and paranormal elements. Just be prepared to want to read the second book since you will want to know what happens next to the Garret siblings.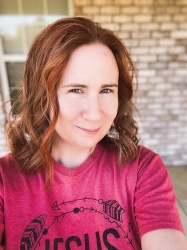 Latest posts by FranJessca
(see all)