Review: 'The Future of our Past' by Kahlen Aymes
June 15, 2012
I received a complimentary copy of the book from the author in exchange for an honest review. This does not affect my opinion of the book or the content of my review.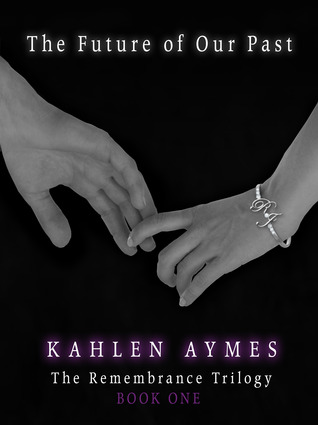 The Future of Our Past
by
Kahlen Aymes
Series:
The Remembrance Trilogy #1
Published by
Telemachus Press
on April 19, 2012
Format:
eArc
Source:
the author
Goodreads
Purchase at
Amazon
|
Apple

**New Adult/Contemporary Romance Series.***
Julia Abbot and Ryan Matthews have been inseparable best friends since the moment they met. Each of them fight an internal battle unwilling to risk their incredible friendship but unable to quell their deep longing for the other. On the verge of his departure to medical school and to her new job on the opposite coast, Ryan and Julia are forced to face the undeniable truth of their deeper feelings.
*For readers 17+ due to explicit language and sexual situations.*
My Review
I received a copy of "The Future of Our Past" by Kahlen Aymes from Reading Addiction Book Tours. I'm always wanting to read from new authors and loved the description of "The Future of Our Past." This is a story of two best friends who have loved each other for a while now, but they have never shared their feelings with each other. Julia and Ryan met in college, and they were inseparable the minute they met each other. Ryan has always loved Julia but did not have the guts to say anything. Julia has always loved Ryan but feared if they got together, they would wreck their beautiful friendship. It takes Ryan going to Harvard and Julia going off to Los Angeles to have them finally come together. Unfortunately, thousands of miles apart is not going to work out for Ryan. He wants Julia close to him in Boston. Julia is loving her job in L.A. though, but is she willing to give it all up to be with the man she has been in love with since the moment she met him?
My thoughts on "A Future of Our Past," as I loved the storyline. Two best friends who have kept their feelings from each other for the longest and their friends realized there was love tension between them both. Julia and Ryan have perfect chemistry and even I was rooting for them to get together. I wished just like Ryan that they would have found out sooner of each other. This book took me through ups and downs of emotions when reading it. I was happy one minute, mad the next, and crying at the very end. Oh boy…was I crying. This is an emotional roller coaster of a book, so be prepared to have tissues on hand. This book is also a very steamy read so if be prepared for some erotic scenes between Julia and Ryan. Some things that bothered me though were when Julie always came up with excuses in the beginning on why they shouldn't be together and then the annoying crying after they did get together. Drove me bonkers every time Ryan and she got together, and she was in tears afterward. I know poor Ryan felt awful every time.
Another thing that bothered me is how Ryan seemed whiny and pushed toward Julia. Julia was doing fantastic in L.A., and he was kind of being selfish to have her closer. I could go on and on with how pushy Ryan was. He should have been focusing on his studies at Harvard. I did like the fact of how Ryan was very protective of Julia, even when they were just friends. That is a solid quality that grew on me about Ryan. "The Future of Our Past" was a delightful, steamy read. I recommend it to romance lovers out there and erotica readers. Like I stated above though, be prepared for an emotional roller coaster. The next book in the Remembrance trilogy, "Don't Forget to Remember Me," should be out soon. I will be reading it since I want to know what happens to Ryan and Julia.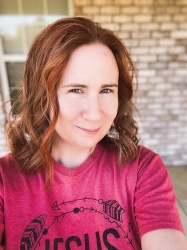 Latest posts by FranJessca
(see all)