Review: 'The Only One' by Magan Vernon
October 24, 2013
I received a complimentary copy of the book from the blog tour host in exchange for an honest review. This does not affect my opinion of the book or the content of my review.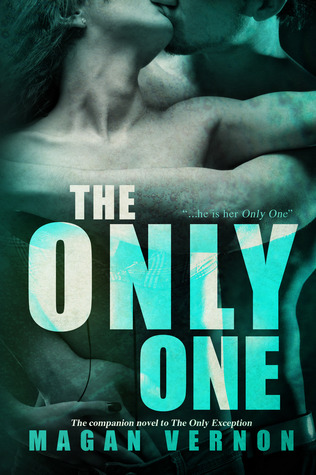 The Only One
by
Magan Vernon
Series:
Only #3
Published by
Beautifully Broken Books
on October 7, 2013
Format:
eBook
Goodreads
Purchase at
Amazon

Honor student, manager at the campus coffee shop, owner of an impressive sweater collection – Melanie Wilder has it all together. Then John "John Boy" Walden strolls into her life wearing nothing more than an impish grin and all-too-revealing loin cloth.
Soon, make-out sessions replace homework, lust triumphs over work. And to further crumble her perfect world, an unexpected phone call threatens to take away everything she's worked for.
Now, as Melanie struggles to pick up the pieces, she realizes that John may be the only one to put her life back together…unless he shatters it first.
This is not a sequel to The Only Exception. It's a companion novel with two characters from the first book. You don't need to read The Only Exception to understand this book.
My Review
The Only One is one emotional roller coaster of a New Adult book. This book put me through the wringer, and I am still going through a lot after reading this book.
The Only One involves a girl named Melanie, who is about to have her life turned upside down and the one person, her best friend tells her not to trust is there for when it all falls apart. Melanie is just trying to have a normal life as a 19-year-old girl, who is attending college and working at a coffee shop. Unfortunately, she never expected the college frat boy, John Boy, who has been deemed as a playboy wants to get to know her better.
Melanie is one character everyone will feel sympathetic for a while reading this book and afterward. She goes through what no 19-year-old girl ever wants to go through at such a young age. She ends up having the most supportive friends and the most supportive guy friend, who wants to be more. She ends up being a jerk though at certain parts of the book to her friends, Joh Boy, and even her mother and sister, but in my mind, she has every right to snap and be the way she is. It takes her sister putting her little sister in her place to make Melanie realize how many people care about her.
John Boy is such a sweetheart, even if he is known to be the one guy every girl sleeps with on campus. I loved every bit of him and learned about his vulnerabilities. He did a 360 when he met Melanie. He is there for her Melanie the minute she finds out the news, and he is there for her every step of the way, and he's not used to being so caring towards a girl. For some reason, Melanie is unique though to him, and he can't stop, but be there for her and want more from her.
The Only One is a book that has a lot of tension to it, but for other reasons. Melanie goes through a lot in this story, and John Boy has his issues as well. If you are a fan of the New Adult genre, then you definitely should read The Only One. There is quite a bit of tension romantically between the characters and some very heated romantic scenes, but they aren't the ones that will make you go crazy due to the characters being hardheaded. No, they have other reasons, why they wait to be romantic together.
I give this book 4 full moons, and I definitely can't wait to read more books from Magan Vernon. Magan Vernon made me want to go through the book and comfort Melanie, and I had to keep telling myself that she's a fictional character. This story touched my heart and made me realize how important is to get our annual tests done as a female.
***Be prepared to have tissues on hand with The Only One.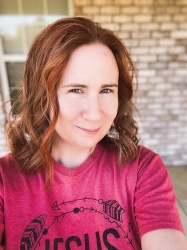 Latest posts by FranJessca
(see all)