ARC: 'In the Penalty Box' by Lynn Rush and Kelly Anne Blount
February 10, 2021
I received a complimentary copy of the book from the publisher in exchange for an honest review. This does not affect my opinion of the book or the content of my review.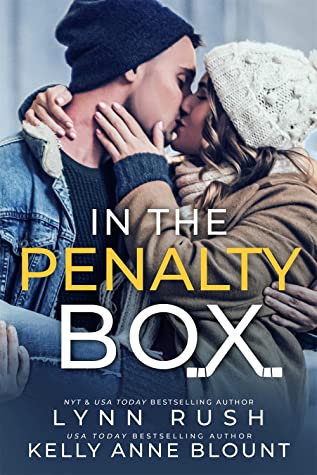 In the Penalty Box
by
Lynn Rush
,
Kelly Anne Blount
Published by
Entangled: Teen
on January 5, 2021
Format:
ARC
Goodreads
Purchase at
Amazon
|
Barnes & Noble

The Cutting Edge meets Friday Night Lights in a sizzling new hockey romance from bestselling authors Kelly Anne Blount and Lynn Rush.
WillowFigure skating was supposed to be my whole world. But one unlucky injury and now I'm down...but I'm definitely not out. I just need to rehab—a boatload of rehab—and who'd have thought I could do it on the boys' hockey team?
Of course, the infuriatingly hot captain of the team seems to think I'm nothing but sequins and twirls. What's a girl to do but put him in his place? Game on.
BrodieHockey is my whole world. I've worked my tail off getting my team in a position to win the championships—hopefully in front of major college scouts, too—so what's a guy to do when a figure skater ends up as our new goalie?
Of course, the distractingly sexy skater thinks I'm nothing but a testosterone-laced competitive streak. And surely she's only biding her time to heal, then she's gone. Game over.
---
In the Penalty Box is a standalone young adult contemporary book written by Lynn Rush and Kelly Anne Blount. This is the first book I've read from these authors and won't be my last. I love being introduced to new authors. This book is full of unlikely friendships between a figure skater and a hockey team and a forbidden romance that may end up causing issues. Be prepared for some drama at a high school level.
My Thoughts: First, let me say that this book's cover doesn't fit the way the characters are described, but that's okay. Some readers may be bothered by this, but it doesn't bother me. I was intrigued already to read this book before the cover, thanks to the synopsis. Young Adult is one of my favorite genres, even at my age of 30+. I enjoyed this book by Lynn Rush and Kelly Anne Blount. Here you have a figure skater, Willow, who has been injured and is home on rehab, but instead of figure skating, she starts playing hockey. She never expected to play hockey, but she has a cute hockey player to help her along the way. The same hockey player that doubted her skills since she's a figure skater. The star hockey player, Brodie thinks of Willow as a sequins and twirls girl at first until Willows proves she can play goalie for the all-boys hockey team. Brodie should be focusing on his goals for getting a full-scholarship to the school he wants to go to but finds himself fascinated with Willow because of her determination. This is when problems start in the story.
A reminder that this is a book based in high school, so it's going to have typical high school drama. The characters come off as more mature than their age because they are dealing with grown-up stuff. Brodie is dealing with family drama, and Willow is dealing with her injury. Both characters have their own goals and are determined, which makes these two characters connect well together. Forewarning: there are some foul language and under-age drinking in the book.
The only reason why this book is not getting five stars is due to repetition. There was constant talk about how Brodie and Willow could not be together. There was also the issue of secrets. Friendships could end up breaking due to secrets.
Standalone or Part of Series: Standalone
HEA: Yes.
Trope/Theme: Sports Romance; Forbidden Romance; Small Town Romance
Would I recommend this book? Yes. If you are a fan of Young Adult Contemporary with a Sports (Hockey) theme romance to it, you will enjoy this book. I give this book four stars, and I hope that the authors write more hockey romance books. If not, then I will be checking out the other books the authors have written. 🙂

This post contains affiliate links you can use to purchase the book. If you buy the book using that link, I will receive a small commission from the sale. It will help sponsor future giveaways but costs you nothing extra. You can read the full disclosure underneath the Privacy Policy.
---
---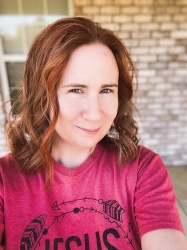 Latest posts by FranJessca
(see all)