ARC Review: 'A Perfect Lie' by Lisa Renee Jones
May 16, 2019
I received a complimentary copy of the book from the author in exchange for an honest review. This does not affect my opinion of the book or the content of my review.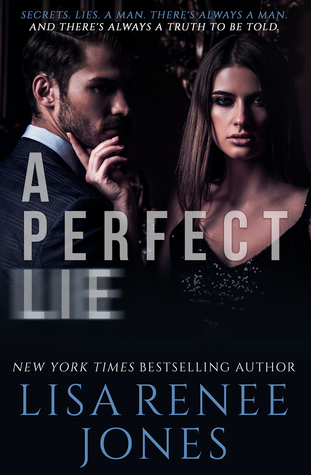 A Perfect Lie
by
Lisa Renee Jones
Published by
Julie Patra Publishing
on May 14, 2019
Genres:
Thriller
Format:
eArc
Goodreads
Purchase at
Amazon
|
Apple
|
Barnes & Noble
|
Google Play
|
Kobo

They say that you are not a product of the environment that you've grown up in, that you create your own story, tell it your way. That you get to pick your own future. They lied. If you're honest with yourself, you believed that lie, too, like I used to, because I wanted to, and even needed to believe that I had some semblance of control over my own self. The truth is that control is part of the lie. The ability to become a person of our own making is the perfect lie. I concede that it might appear that some people control their destiny, but I assure you, if you gave me fifteen minutes, I could pull apart that façade. We are born into a destiny that we never have the chance to escape. That's why I must tell my story. For those of you out there like me who were told that you have choices, when you never had one single choice that was your own. For those of you out there who were, who are, judged for decisions you've made that were directed by your destiny, not by the façade of choices. The irony of the story within this story is how one person's predisposed destiny can impact, influence, and even change the lives of those around him or her. How one destiny ties to another destiny. I am Hailey Anne Monroe. I'm twenty-eight years old. An artist, who found her muse on the canvas because I wasn't allowed to have friends or even keep a journal. And yes, if you haven't guessed by now, I'm that Hailey Anne Monroe, daughter to Thomas Frank Monroe, the man who was a half-percentage point from becoming President of the United States. If you were able to ask him, he'd probably tell you that I was the half point. But you can't ask him, and he can't tell you. He's dead. They're all dead and now I can speak. And no, this is not a political thriller. I hate politics and so should you.
My Review
A Perfect Lie is not a Romantic Suspense book. I repeat this book is not a Romantic Suspense. This book is categorized as a Thriller, and it goes into a story about a young woman who is controlled by her father who is actually about to run for President. He doesn't want anything ruining his chance at winning the Primaries and then becoming President. Not even his daughter who happens to get herself into some sticky situations that may or may not be her fault. She has no idea since she blackouts during the times that something happens. She's trying to find out what happens though and when she does find out the truth let's say it may end up uncovering some secrets that she didn't know about until it was too late.
This story is told in the first point of view by Hailey Monroe. Readers are immediately thrown into her world when she goes into details about her past moments with her friends, her mother, some new acquaintances, her step-family, and her father. It's all leading up to what happened to her and how her controlling father has it out for her. It also all leads up to how she can tell her story after everything she went through in the past and present day. Poor Hailey didn't have it easy with her father, and I can understand why she was the way she was in this book. She had every right to be suspicious of everything she went through since her father was well-known for covering things up. She also had some very shady people in her life that she couldn't trust and let's say Lisa Renee Jones kept me on my toes on certain things that happened in this book. I was hesitant to trust anyone that Hailey came in contact with after finding out people she thought she could trust ended up being the worst to her. They had their hidden agendas, especially since she is to become the First Daughter if her father won the election.
I enjoyed reading the journal-like entries at the beginning of each chapter and the past moments about what Hailey went through in the book.  A lot was going on to figure out what happened to Hailey and how she ended up having to stay in Colorado for a while since her father didn't trust her.
The only thing that bothered me was how quick everything pulled together at the end of the book. Other than that I enjoyed reading A Perfect Lie. This was one of my first books that didn't have romance as the main focus of the story. This was all about Hailey telling her story finally.
If you've read Lisa's previous series/books: Inside Out, The Secret Life of Amy Bensen, and White Lies Duet, then you'll enjoy this book.
---
Story Rating: 4 stars
Standalone or part of series: Standalone.
Do I recommend this book?  Yes.
Will I read other books from the author? Yes.
Tropes/Elements: Political Thriller; Mystery/Suspense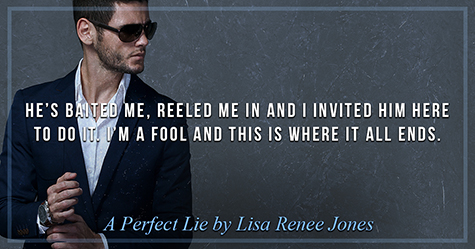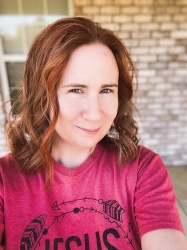 Latest posts by FranJessca
(see all)