ARC Review: 'Dare to Desire' by Carly Phillips
April 10, 2014
I received a complimentary copy of the book from the blog tour host in exchange for an honest review. This does not affect my opinion of the book or the content of my review.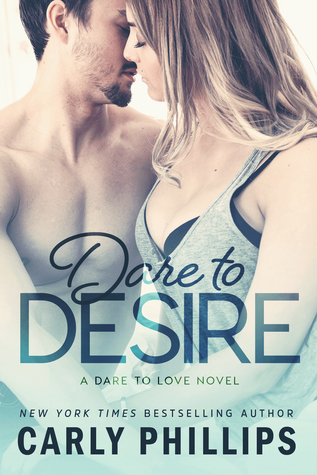 Dare to Desire
by
Carly Phillips
Series:
Dare to Love #2
Published by
CP Publishing
on March 28, 2014
Genres:
Contemporary Romance
Format:
eArc
Goodreads
Purchase at
Amazon

Quarterback Alex Dare, had it all -- an all-star football career with the Tampa Breakers and his choice of willing women -- until a severe injury forces him into early retirement. When he is offered a ground-breaking position with a rival team, he's intrigued, but there's a catch. He'll be working alongside the same woman he hasn't been able to get out of his head for too long.
Social worker Madison Evans grew up in foster homes and knows first hand what it means to have-not. She isn't impressed by Alex Dare's wealth or charm. Not since she fell hard for him once before, only to discover she was just one of his too-easy conquests. This time around Madison refuses to succumb to Alex so easily.
But Alex wants Madison. And if there is one thing Alex does well, it's to get what he wants. The playboy athlete must prove he's got game in more places than on the field. He means to prove that he's a changed man but no sooner does he begin to break through Madison's defenses when a new opportunity comes knocking and threatens her new-found trust. Can he make Madison take a risk and dare to love?
My Review
Dare to Desire is the second book to Carly Phillips Dare to Love series and it didn't disappoint. I was ready to read Alex's story after being introduced to him in Dare to Love. I wanted to know which female character would change Alex's player ways.
Being a quarterback for the Tampa Breakers and enjoying every minute of what fame brings Alex enjoyed the attention from the media and ladies. Unfortunately, in Dare to Desire, Alex's world comes crashing down around him when he ends up hurt. His football career has stopped abruptly, and now he is at a loss what to do. He even drove the one woman that he found irresistible away. I was prepared ahead of time while reading Dare to Desire to hate Alex because of how he just went through women like crazy. I was even thinking that he was going to be caught doing something he wasn't supposed to be doing, but Carly surprised me with his character. Alex became an entirely different person, and I fell for him hard. I even found out something that happened to him to make him become the player that he usually was.
So who's the woman who caught our player's attention, Madison Evans. A former social worker who helped Riley (Alex's best friend) and now she works at Alex's half-brother's job doing her job as a social worker there. Ian (Alex's half-brother) proposes a job for Madison and Alex to help out with the players that get hurt and have no idea where to go after their career ends. Madison doesn't want anything to do with Alex and Alex would love to have a second chance with her. It's not going to be easy with either of them. There's sexual tension, drama, and anger between the two. Madison is a complicated character though because she has trust issues. At times I wanted to shake her to wake her up. She had friends that tried to help her with her issue in the story. She had her reasons to be cold towards Alex at times, but she should have been more straightforward with him. I didn't connect well with Madison at times in the story when it came to how she handled certain situations, but other times I felt compassionate towards her. There's something in the story that Carly wrote in that hit close to home to me. Madison's foster mother (Franny) has Alzheimer's. Someone close to me has it, and how Carly wrote Franny's character, I cried because that is precisely what happens to someone who has the disease. It's hard to watch someone you love start to lose their memory and start to forget who you are to them. How Madison handled it exactly reminded me of myself. It's a disease; they need to find a cure for already. =(
If there is one thing I love about Carly Phillips writing style is how she includes two POVs in the book. (I love when authors write in several POVs) I love being inside the male and female characters heads because you get to know what they both are going through in the story. Males and females see the world differently way differently. I also enjoyed meeting some new characters in the story that was not introduced in the first book. Carly gives us the previous characters too in this story and what they are up to in life. I'm excited that Ian and Riley are moving forward together, and they have a surprise in this book. =)
Dare to Desire is an emotional and stressful book due to what the characters went through. At least that is what kind of emotions I went through while reading it. Because at times, I wanted to slap both characters for their different ways of handling things and cry for them. Grrr! I wanted these two to have a happily ever after. They deserved it for what they went through.
Carly did a fantastic job on keeping me swiping pages on my kindle to find out what happened next, and I look forward to Dare to Surrender coming out. I need more of the Dare family. They all deserve their own happily ever after.
I give this book 4 full moons and highly recommend it to contemporary romance readers out there.
Other books in the series: Dare to Love (Book 1)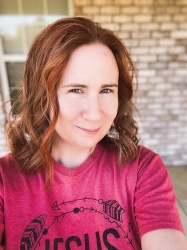 Latest posts by FranJessca
(see all)