ARC Review: 'Dare to Love' by Carly Phillips
April 9, 2014
I received a complimentary copy of the book from the blog tour host in exchange for an honest review. This does not affect my opinion of the book or the content of my review.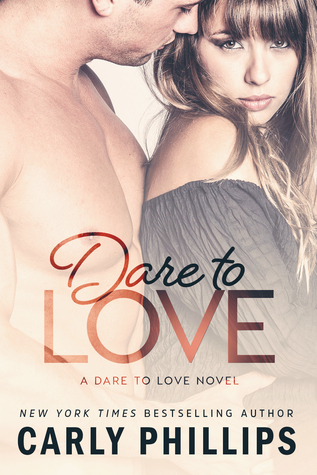 Dare to Love
by
Carly Phillips
Series:
Dare to Love #1
Published by
CP Publishing
on November 18, 2013
Genres:
Contemporary Romance
Format:
eArc
Goodreads
Purchase at
Amazon

New York Times Bestselling Author Carly Phillips turns up the heat in her newest sexy contemporary romance series, and introduces you to the Dare family… siblings shaped by a father's secrets and betrayal.
Since finding out his father had another family on the side, Ian Dare swore to be the upstanding, responsible man his cheating parent had never been. When it comes to his relatives, he gives his all but in relationships he offers the bare minimum. But one glimpse of sensual Riley Taylor arouses his dominant and protective instincts and Ian is entranced. He will do anything to possess her … and does. But any future with Riley must include him extending an olive branch to the half-brother who is a constant reminder of the pain he'd rather forget.
Independent and always in control, Riley Taylor makes no apologies for choosing men carefully. Relationships have never been a priority and she believes herself hardened to domineering men – until she meets charismatic Ian Dare. He manages to turn a simple kiss into an all out assault on her senses and when he takes control in the bedroom, she's stunned to discover she likes it. As their affair heats up, they soon realize they complete each other in ways neither imagined. But Riley's past is closer than she cares to remember, and her struggles with Ian's dominance might just cost her everything.
My Review
Dare to Love is the first book in Carly Phillips Dare to Love series, and this is actually the first book I've ever read from her.  I have seen her books every where on my Goodreads feed or Amazon sending me recommendations on Carly's books in my email.   Now…I have finally listened to this recommendations and found yet another author I need to stalk (I mean by her books and read them like a mad woman).  =)
Dare to Love is with Ian and Riley and these two are a scorching hot couple that are perfect for each other.  (at least I thought they were)  These two though have some serious family issues, but with those issues they can help each other out in the long run.  Ian has his family drama that he has been dealing with for a while.  He has his reasons though and I felt sympathetic for him. His father was married to his mother, but had a second family that he was with more.  If there is anything that bothers me is when there is infidelity and with Robert Dare (Ian's father) I wanted to slap him for Ian.  There is a particular scene in the book that I feel made me hate Robert even more, and I feel he could have done more to apologize…but yeah…I won't get into further detail about it.  (Let's just say I didn't like Robert much.).  I definitely agree with Ian wanting to stay away from his father, but felt he could have opened his heart/mind to his half-siblings.  In Dare to Love you will read a bit of the spiff between some of the siblings, but not all of them.  The minute Ian meets Riley at a party though, he is about to face not only his family drama head on, but he will change his mind about relationships all together.  Ian is the typical player who doesn't do relationships, but oh boy…Carly gave him a match that made him become a whole different person.
Riley is a very independent woman and she has known her best friend Alex (who is Ian's half-brother) for a very long time.  The minute she spies Ian staring at her, she's intrigued by the sexy guy. It all doesn't help when they first meet and share a very spicy kiss together.  (Yup…Carly kicks off the romance early and it's HOT!) Riley has no idea who he is until they talk to each other and that is when the drama starts.  (Ummm…let's just say Alex is not happy about it) Riley has her own secrets though of her past that she is still dealing with.  The poor girl had it tough and I really wanted to hug her.  Carly wrote a character who went something in her life that she continuously struggled with, and she had trusts issues with everyone she had in her life.   She had her reasons though, which made me feel for her.  Although, I did find myself saying WTF to her at one part of the book, when she didn't ask for help.  The poor girl…she needed someone in her life to wake her up and help her.
The smexiness in the book was beyond scorching.  Ian is your controlling guy in the bedroom and he likes to involve ties and making sure the woman gets to pleasured before he does.  (Doesn't that want to make you want to read the book?)  =)  Riley is one lucky gal…let's just say that.
Carly writes characters that are meant to meet each other and help each other conquer their problems.  There is other drama that occurs in the story instead of just what Ian and Riley are dealing with too.  (but no spoilers from this mama)  Carly introduces us to every Dare sibling in the book and I'm intrigued to find out more about them.  Alex especially since he played a major role in Dare to Love.  He was a pain at times, but at the end I wanted to know who is the female that will win him over.  Although, I do have a clue who will.  Let's just say Alex is not happy that someone doesn't find him irresistible like every other female out there.  I love characters that make it hard for other characters.  LOL
Every time I had to get something done around the house and leave to run errands, I made sure to take my Kindle or phone with me to read Dare to Love.  Carly definitely had me hooked from the very first page, while reading this book. I look forward to reading the rest of the books in the series and also checking all the other books she has written.
I give this book 4 full moons and highly recommend it to contemporary romance readers out there.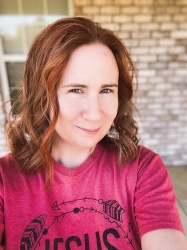 Latest posts by FranJessca
(see all)