ARC Review: 'Dare to Touch' by Carly Phillips
January 16, 2015
I received a complimentary copy of the book from the author in exchange for an honest review. This does not affect my opinion of the book or the content of my review.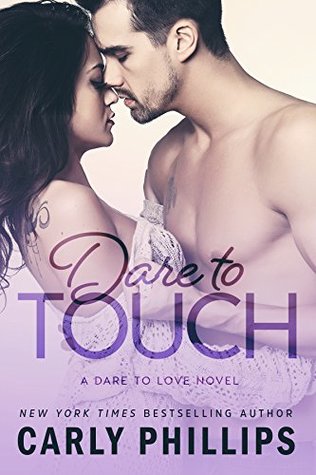 Dare to Touch
by
Carly Phillips
Series:
Dare to Love #3
Published by
CP Publishing
on January 11, 2015
Genres:
Contemporary Romance
Format:
eArc
Source:
the author
Goodreads
Purchase at
Amazon

Olivia Dare, executive director of the Miami Thunder, and team travel director Dylan Rhodes share more than just a passion for football. Their chemistry is explosive--their feelings for each other intense. Yet Olivia has ended things for reasons he still can't fathom and she won't explain.
Unwilling to let something special go so easily, Dylan has been pursuing Olivia ever since. When the Pro-Bowl takes them to the tropical paradise of Hawaii, Dylan is determined to make sure their time together isn't all business. What happens in paradise is life altering but once Olivia admits her deepest secret and fear, will Dylan still want the forever he's been pushing for?
My Review
Dare to Touch is officially my favorite in Carly Phillips' Dare to Love series because I adored Olivia Dare and Dylan Rhodes. The minute I started reading Dare to Touch, I knew I was going to have a hard time putting down Olivia and Dylan's book. Unfortunately, I had to thanks to work taking precedence, but every day for lunch I read a few chapters, and during those hours I couldn't read Dare to Touch I was thinking about it.
Olivia is a woman who has trust issues, especially when it comes to men due to her father never being there for her when she needed him the most. He was too busy with his second family even to care. Then there was the life-changing moment she had with her ex-boyfriend. She could never really trust to be with another man again. She also couldn't move on with what happened to her, and I felt horrible for poor Olivia. She had every reason not to be able to move on and to be scared for the future.
Dylan Rhodes is the very determined character in Dare to Touch because he wants to prove how much he cares for Olivia. Olivia makes it difficult for him, and I felt terrible for how hard Dylan had to push his feelings for her. Dylan has had a rough life as well, so he is trying to make his future much better than it was with someone he loves. Dylan wants the truth out of Olivia, so it will take a little coaxing to win Olivia over. (Maybe a lot of coaxing) Olivia is going to have some obvious trust issues with Dylan due to a specific character that is in his life, so there is a little drama in Dare to Touch.
Carly wrote the perfect guy for Olivia in Dare to Touch, and I'm so happy for her HEA. She deserved it for everything she has gone through in the book. I enjoyed this book tremendously due to the characters and the storyline. I'm hoping Carly gives hints on who Avery and Scott end up within their books. (Olivia's sister and brother)
I give this book 5 full moons and highly recommend this book and the rest of the series to Contemporary Romance readers out there. You don't have to read these in order, but I recommend you do. You will not want to miss out on some of the rest of Olivia's family (brothers and cousins) that get their HEA. The Dare kids deserve happiness.
****Dare to Touch is my favorite of the series so far**** =)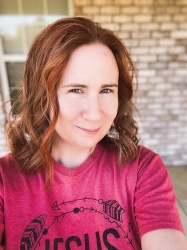 Latest posts by FranJessca
(see all)