ARC Review: 'Escaping Reality' by Lisa Renee Jones
July 19, 2013
I received a complimentary copy of the book from the author in exchange for an honest review. This does not affect my opinion of the book or the content of my review.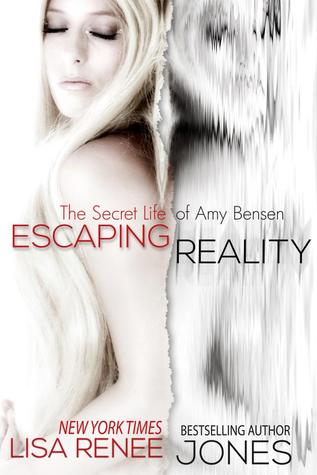 Escaping Reality
by
Lisa Renee Jones
Series:
The Secret Life of Amy Bensen #1
Published by
Julie Patra Publishing
on July 22, 2013
Format:
eArc
Source:
the author
Goodreads
Purchase at
Amazon
|
Apple

Infinite possibilities….Infinite passion…..Infinite danger….
His touch spirals through me, warm and sweet, wicked and hot. I shouldn't trust him. I shouldn't tell him my secrets. But how do I not when he is the reason I breathe? He is what I need.
At the young age of eighteen, tragedy and a dark secret force Lara to flee all she has known and loves to start a new life. Now years later, with a new identity as Amy, she's finally dared to believe she is forgotten–even if she cannot forget. But just when she lets down her guard, the ghosts of her past are quick to punish her, forcing her back on the run.
On a plane, struggling to face the devastation of losing everything again and starting over, Amy meets Liam Stone, a darkly entrancing recluse billionaire, who is also a brilliant, and famous, prodigy architect. A man who knows what he wants and goes after it. And what he wants is Amy. Refusing to take "no" as an answer, he sweeps her into a passionate affair, pushing her to her erotic limits. He wants to possess her. He makes her want to be possessed. Liam demands everything from her, accepting nothing less. But what if she is too devastated by tragedy to know when he wants more than she should give? And what if there is more to Liam than meets the eyes?
My Review
Every time I read a Lisa Renee Jones book I have withdrawals afterward and have no idea what to read next since Lisa tends to leave me hanging. I cannot even work on my college assignments due to the ending of Escaping Reality. The first page alone in this book had me hooked and had a hard time putting it down. Amy Benson has a life of mystery and running. I am still trying to figure out why she is on the run and who the heck is her handler. She is even trying to figure it out herself, and in Escaping Reality, she is starting to feel like everything she has ever known has been a lie.
I am even more intrigued by Liam, especially after reading the last chapter. I have no clue what to think about him. Is he a good guy or bad guy? I seriously need the next installment so I can find out. I want him to be the right guy. I do. Please let him be the right guy. (fingers crossed)
Although, I am even more intrigued by Jared, the neighbor across from Amy. There is something about him that has been questioning who he really is.
I will not go into detail about what the book is about because I will give too much away. I will say this about Escaping Reality. It definitely is a New Adult book, and it will have you feeling emotional, especially when it comes to Amy Benson's character (whoever she is since she has had other names before). She goes through a lot in this book, and she finds out certain things that even has me wondering what the heck is going on.
Lisa Renee Jones knows how to build up a story and leave the reader with so many questions. I love her writing style and like I stated in my first sentence in my review…I am having a hard time doing anything or reading anything else. I need to know what happens. I loved every minute of the book even though Liam tended to make me mad at times, and so did Amy at certain parts. I would continuously tell myself, I need to do other things, but Lisa would leave you wanting more at the end of each chapter. Let me tell you the best part of the book was the tension between Liam and Amy. Liam opened up Amy and made her do things she usually does not do. ( Lisa knows how to write some fantastic sexual scenes ) Liam won me over at certain parts of the book because of those scenes. =)
I highly recommend this book to New Adult readers out there. You will get the angst, the sexual tension, and the drama. You will even have the mystery in Escaping Reality.
I give this book 5 full moons and look forward to the next book in Amy's story. Here's hoping we find out what indeed happened. I also hope to find out about who is her handler, and if Liam is the wrong guy for Amy.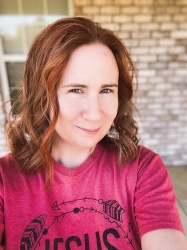 Latest posts by FranJessca
(see all)