ARC Review: 'Ever After' by Kate SeRine
August 20, 2014
I received a complimentary copy of the book from Netgalley, the publisher in exchange for an honest review. This does not affect my opinion of the book or the content of my review.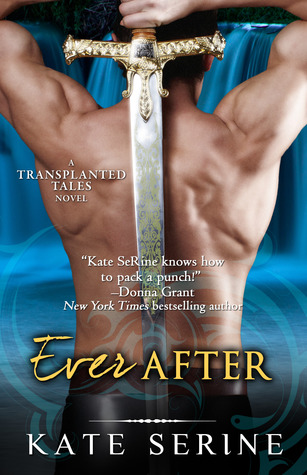 Ever After
by
Kate SeRine
Series:
Transplanted Tales #4
Published by
Kensington
on August 21, 2014
Genres:
Urban Fantasy
Format:
eArc
Source:
Netgalley, the publisher
Goodreads
Purchase at
Amazon

To Catch a Thief…
For centuries, Gideon Montrose has served the King of Fairies without question and, often, without mercy. So when the King orders him to apprehend a notorious thief, Gideon obeys. But when he finally gets his hands on the beautiful culprit, Gideon's in for a shock.
Arabella Locksley is none other than the spirited, unpredictable woman he knew back in Make Believe as Robin Hood — the love of his life whose tragic death destroyed his chance at Happily Ever After.
Now, he has an impossible choice. Betray the woman he once loved, or the king he's bound to serve?
My Review
Fans of the show Once Upon a Time should consider reading Kate SeRine's Transplanted Tales series.  If you are like me and are waiting patiently for Once Upon a Time to return in the Fall season, you need your fairy tale fix, and Kate SeRine delivers in her Transplanted Tales.  Kate SeRine has our favorite classic fairy tales in her creative version with twists and turns for our favorite characters.
In Ever After, Kate SeRine gives us the tales of Robin Hood and King Arthur (with a few other tales showing up that are mentioned).  If you've read the previous book, you would have been introduced to the lead character of Ever After, Gideon Montrose.  If you are like me, you were excited to read Gideon's book because he deserved an HEA.  Kate SeRine has Gideon telling the story from his point of view and in Ever After he is serving King of Fairies without question.  The King of Fairies wants Gideon to find out who is stealing the fairy dust from the fairies.  Gideon is going to find out the culprit happens to be someone he knows very well.  In comes Arabella Locksley (aka Robin Hood), who supposedly died five hundred years ago.  She's in the flesh, and Gideon is perturbed to find out what happened and why she has stayed in hidden.
Kate SeRine gives not only the storyline of Gideon having to find out who is stealing the fairy dust, but she also throws in twists and turns in the matter.  One matter will hit close to Gideon and Arabella that may jeopardize their future again together.
I enjoyed reading this installment of Kate's Transplanted Tales. Unfortunately, some elements were missing that I was used to from the previous books.  The previous installments had a lot more humor to them, and some build up to romance.  Don't get me wrong, Kate throws in romance into the story, but she didn't have the build up like the other books.  There's already an HEA, and the book focuses on something else entirely. Gideon and Arabella had fantastic chemistry together, but they didn't have me swooning as the other characters did in the other books.  (I will always love Nate & Tess, and Trish & Nicky…especially Nicky!)  I will say this…I have always loved King Arthur and Robin Hood and was ecstatic to read how Kate was going to tell them in her creative way.  I loved every bit of the background and other characters in the story that came forward.  Merlin for one was an interesting character, even though Gideon was pissed off at him.  I would be too, no doubt because he kept something huge from him.
Although, this book is not my favorite in the series it still was an enjoyable read. It quenched my thirst for my favorite fairy tale characters.  I anxiously wait to read the next installment in Kate SeRine's Transplanted Tales.  This series has been a favorite fairy tales re-make since I was introduced to it and plan on re-reading this series whenever I can (especially during the time I can't watch Once Upon a Time)  =)
I give this book 3.5 moons and recommend it to UF/PNR readers out there.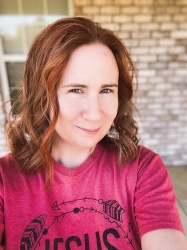 Latest posts by FranJessca
(see all)