ARC Review: 'Every Last Breath' by Juno Rushdan
May 6, 2019
I received a complimentary copy of the book from the publisher in exchange for an honest review. This does not affect my opinion of the book or the content of my review.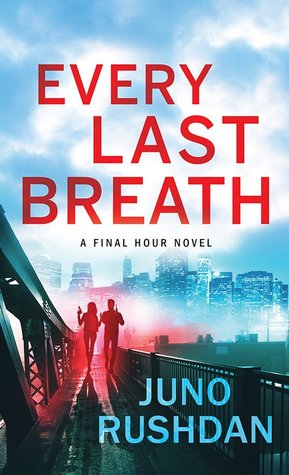 Every Last Breath
by
Juno Rushdan
Series:
Final Hour #1
Published by
Sourcebooks Casablanca
on April 30, 2019
Genres:
Romantic Thriller
Format:
eArc
Goodreads
Purchase at
Amazon
|
Apple
|
Google Play
|
Kobo

48 hours2 covert operatives1 chance to get it right
Maddox Kinkade is an expert at managing the impossible. Tasked with neutralizing a lethal bioweapon, she turns to the one person capable of helping her stop the threat of pandemic in time: the love of her life, back from the dead and mad as hell at her supposed betrayal. Recruiting Cole to save millions of lives may be harder than resisting the attraction still burning between them, but Maddox will do whatever it takes...even if it destroys her.
When Maddox crashes back into Cole Matthews' life, he wants to fight back. He wants to hate her. But the crisis is too strong to ignore, and soon the two former lovers find themselves working side-by-side in a breakneck race to stop a world-class killer with a secret that could end everything.
My Review
---
I love finding new-to-me-authors to add to my ever-growing auto-buy list and also to my bookshelves (which I already have too many books as per my husband, but he doesn't understand I love having my library at home.) This was my first book by Author Juno Rushdan and won't be my last. It also was my first Romantic Thriller book. The minute I started reading the first chapter I knew I would have a hard time putting it down. The main characters and the secondary characters kept me intrigued, and the storyline left me on the edge of my seat. I'm now looking forward to the rest of the series and also checking out what other books Juno decides to write later on too.
Maddox Kinkade works at the Gray Box, which is a special operations agency/team with other teammates that have to neutralize threats that could end up causing biomedical disasters, etc. They are different from the FBI, CIA, and any other government agency. This agency is not funded like those agencies. Maddox has found out that a killer is on the loose that wants a biomedical weapon that could cause a pandemic. Her team ends up recruiting Cole Matthews, but he used to go by another name several years ago. Maddox was very close to Cole and thought he was dead. She has to work with him because he can help catch the killer that wants to cause a pandemic in the United States. Truths will be revealed between Maddox and Cole and what happened to them. There will also be truths behind the killer too.
Maddox is a kick-butt female character who can handle her own, especially when it came to dealing with the ruthless bad guys. She tended to get herself caught in so many different situations but managed to get through them without any help from the male characters, and it drove Cole crazy in the book. Cole is another kick-butt character, but he has a back-story that is told in the book too that I found interesting. I can understand why he didn't like Maddox at first when she noticed him, but once he found out the truth, then he changed. I loved learning about the other characters too and finding out that someone is not who they seem they are to the team. The bad guy was awful in this book, but he was only getting revenge for his family. This book is what I would consider a 'blowback' situation of how the government did something they shouldn't of and innocents got caught in the crossfire.
I loved this story by Juno, and I can't wait for the second book. I highly recommend this to readers who enjoy thrillers and romantic suspense. Yes, there are steamy moments in the book too, so it has romantic elements. The main characters are a previous couple that is going to get a second chance together, and I love those kinds of stories.
---

Story Rating: 5 stars
Steaminess Rating: 3 stars
Standalone or part of series: Part of the Final Hour Series.
Do I recommend this book? Yes, most definitely.
Will I read other books from the author? Yes.
Tropes/Elements: Special Ops; Suspense; Lethal Bioweapon on the loose; Kick-butt characters; Secrets; and so much more.

This post contains affiliate links you can use to purchase the book. If you buy the book using that link, I will receive a small commission from the sale. It will help sponsor future giveaways but costs you nothing extra. You can read the full disclosure underneath the Privacy Policy.
---
---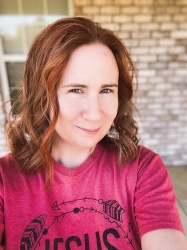 Latest posts by FranJessca
(see all)