ARC Review: 'Falling In' by Lydia Michaels
October 20, 2014
I received a complimentary copy of the book from the publisher in exchange for an honest review. This does not affect my opinion of the book or the content of my review.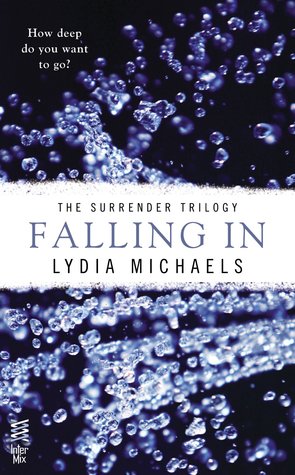 Falling In
by
Lydia Michaels
Series:
The Surrender Trilogy #1
Published by
Intermix
on September 17, 2013
Genres:
Contemporary Romance
Format:
ARC
Goodreads
Purchase at
Amazon

The debut of an emotionally charged and highly erotic contemporary romance trilogy, in which love and trust are the most dangerous games of all…
With a dark past that would have shattered most people, Evelyn "Scout" Keats is doing what no one in her bleak world thinks possible—getting off the streets and leaving her impoverished life behind. She's a new maid at the luxurious Patras Hotel, and aims to keep her job no matter what. But that doesn't mean she's going to sacrifice her dignity, or let anyone into her heart. The risk of losing either is just too great.
When hotel tycoon Lucian Patras discovers Evelyn in a compromising position, he uses everything at his disposal to seduce her—a proposition that both surprises and frightens her.
Ignorant to her true circumstances, Lucian relentlessly pursues Scout as a prize to be won. But he is soon given an unforgettable lesson in love and sacrifice when he learns how far Scout has gone to gain her independence and discovers that there are some things money can never buy.
LOOK FOR THE NEXT BOOK IN THE SERIES, BREAKING OUT

Falling In is the first book to Lydia Michaels Surrender Trilogy, and it was hard to put down. Another book from an author I never read before and I have to say I wish I would've known about this trilogy when it first came out.
Falling In reminds me of one of my favorite movies, where the female character Evelyn gets a chance to live the life of hotel tycoon Lucian Patras has to offer. Evelyn aka "Scout" has never had the luxury of sleeping in a comfortable bed, eating home cooked meals, or even wearing clothes fit for the weather. She's trying to live life though by working at the Patras Hotel with the help of her friend Parker. She ends up cleaning one of the penthouses of the hotel one day, and she ends up crossing paths with the resident of the penthouse by accident. Lucian Patras is intrigued by the maid that he comes upon in his room. He wants her for more than a maid for his penthouse and decides to try to seduce her into a proposition that he is made up. Scout is a little weary at first because she knows Lucian has his intentions, but this her chance to live a life of luxury and get more help with her mother who still lives on the streets.
Lucian is going to meet his match with Evelyn because she is not someone who can be easily won over. She has dilemmas that come forward that are going to question Lucian's proposition with her. It doesn't help when Lucian's friends start noticing him changing because of Evelyn. Evelyn's friend Parker doesn't like Lucian, so be prepared for some moments of hatred between Lucian and Parker. (some very heated testosterone moments)
Falling In definitely has the same elements as my favorite movie, but it's more seductive and wicked. Lucian is very domineering in Falling In, and he may have a cold/hot attitude in the book that may drive readers to hate him. In my opinion, though, it made me adore his character more. He grows in the book towards Evelyn, and he's very protective of what he cares about in his life. Evelyn is the sweet, innocent girl at first but she has a different side to her that is going to come forward throughout the book. She doesn't make it easy for Lucian, and she likes to keep her vulnerabilities a secret, but she knows how to handle her vulnerabilities.
If you enjoy, a story that has all the usual elements of contemporary erotic romance with some BDSM elements then Falling In is for you. I give this book 5 full moons, and I look forward to reading the next book in the trilogy. There is a slight cliffhanger for readers that need a warning ahead of time before diving into the book. I know some readers don't like cliffhangers, but in this case, you need it. =) It makes you want more after reading what certain characters have planned.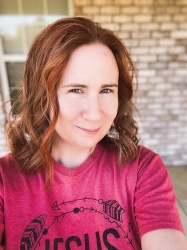 Latest posts by FranJessca
(see all)