ARC Review: 'Forgiving Reed' by C.A. Harms
November 3, 2014
I received a complimentary copy of the book from the blog tour host in exchange for an honest review. This does not affect my opinion of the book or the content of my review.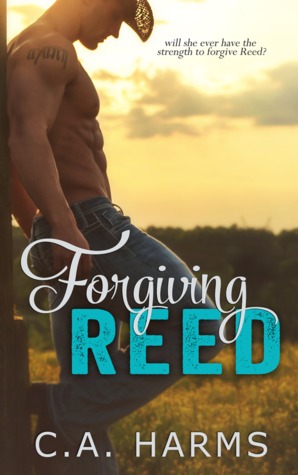 Forgiving Reed
by
C.A. Harms
Series:
Southern Boys #1
Published by
Limitless Publishing LLC
on October 13, 2014
Genres:
Contemporary Romance
Format:
eArc
Goodreads
Purchase at
Amazon
|
Apple
|
Google Play

**Mature Content Warning** Recommended for ages 17+ due to language and sexual content.
Kori suffered a great loss, one that left her feeling so desolate and alone, that she believed nothing would ever fill the void...
The only thing that kept her going was the one little piece of joy she still had in her life, her baby boy, Rhett.
She had no choice but to move forward and give her son the best life she could. Which meant moving back home.
Except there was one problem.
Home was where Reed would be...
The man who once held her heart, then shattered it into a million pieces.
Grieving the loss of Rhetts dad, and learning to forgive those who have betrayed her, Kori was battling it all.
But will she ever have the strength to forgive Reed?

Forgiving Reed is the first book in C.A. Harms Southern Boys series, and it started with this reader grabbing tissues. I was prepared ahead of to be a mess while reading Forgiving Reed, but C.A. Harms put me through the wringer from the beginning.
Forgiving Reed is all about dealing with a significant loss of a loved one and then also dealing with forgiving the past. Kori is the character that is going to deal with the loss and forgiveness. Let's say she's going to go through a lot in this book, but she's going to have a robust support system to help her out. One of those supporters is going to end up being her first love who broke her heart years ago. Reed knows he let the one person he loved down, and he will do anything to make it up to her. Kori is forced back to her hometown after losing her son's father, Blake in an accident. She is trying everything to get through it day by day without Blake, and it's going to take some of her family and friends to get her back on her feet. She ends up coming face to face to the one man who made her leave her hometown, and she's not going to let the past die that fast.
From the beginning to the last page of this book, I was rooting for Kori to have a HEA. She deserved a HEA for everything she went through. She couldn't just get over what happened, and it took her a while to accept help from everyone around here. Reed immediately intrigued me due to how he came back into Kori's life. Don't get me wrong, what he did in the past was wrong, but he proved every step of the way he was a changed man. Kori did drive me bonkers with her protectiveness over Rhett and letting people get close to him. She also couldn't stop meddling in other people's business towards the end of the book. Those were the only flaws with her character I couldn't connect with, but otherwise, she was a fantastic mother to Rhett and a devoted person to Blake and not forgetting about him.
C.A. Harms did a superb job on getting Kori that happiness she deserved. She threw in some obstacles for Kori, but she made it through. I also enjoyed getting Reed's point of view at the ending and flashbacks of the past with Kori and Blake. Readers will get a glimpse of Blake in the beginning, but C.A. Harms has his character live on throughout the story.
I give this book 4 full moons and recommend it to readers of the contemporary romance genre. Readers that enjoy southern boys will enjoy Reed. =) He's the guy that the town knows very well because he's always there to lend a helping hand and he has the southern gentleman manners.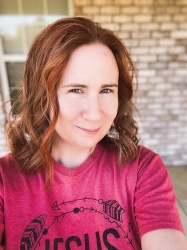 Latest posts by FranJessca
(see all)