ARC Review: 'Good Girl Fail' by Roni Loren
January 11, 2023
I received a complimentary copy of the book from the author in exchange for an honest review. This does not affect my opinion of the book or the content of my review.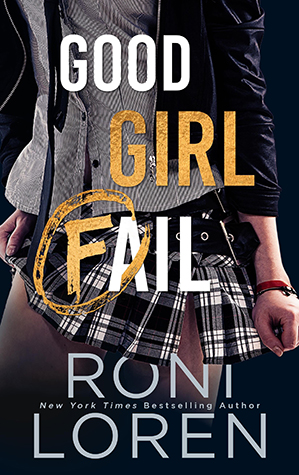 Good Girl Fail
by
Roni Loren
Published by
Self-Published
on January 17, 2023
Genres:
New Adult and College Romance
Format:
eArc
Goodreads
Purchase at
Amazon
|
Barnes & Noble
|
Kobo

From the New York Times bestselling author of the Loving on the Edge and the Say Anything series comes a new steamy standalone MMF romance that proves good girls can have fun too...especially when she's their good girl.
O'Neal Lory has been taught that one mistake can undo an entire life of right decisions. That it doesn't matter if a person has been good ninety-nine percent of the time. One misstep, one snap judgment, can derail everything. So, she's taken a lot of right steps on the straight and narrow path. Eighteen years of them, in fact. Perfect grades. No rules broken. And definitely no boys.
Until she kisses him.
Auden Blake knows he shouldn't touch his little sister's best friend, knows that innocent girls like her should stay far, far away from him and his roommate Lennox—especially when she could reveal their behind-closed-doors activities to his family. But when sheltered O'Neal goes rogue, ditching her scholarship to a conservative all-girls college and showing up at Bennette State—his school—instead, it's going to take everything Auden has to keep his and Lennox's hands off the curious good girl whose teach me vibes could unravel them both.
Good Girl Fail is a full-length standalone MMF romance with lots of steam, two heroes who like to share and get a little bossy, and a good girl heroine who's about to break every rule that's ever been placed upon her.
---
When I found out Roni Loren was releasing a book in 2023, I immediately added it to my TBR on Goodreads. Good Girl Fail is one of the most-anticipated January 2023 book releases, and I was excited to get an advance reading copy. It didn't take me long to dive into this book, especially knowing Roni's track record of spice in her books. Roni knows how to write Erotic Romance and BDSM in her books with characters that are a mixture of dominating and sometimes even innocent. Good Girl Fail had that perfect mixture to it. 
Storyline/My Thoughts: A little bit about the characters in Roni Loren's standalone New Adult MMF Romance and what I liked about them. The FMC, O'Neal Lory, is the good girl who has been sheltered her whole life, unfortunately, due to her strict grandparents. I immediately liked her character in the beginning because I was proud of her for stepping up for herself and taking charge of her life. She decides to defy her grandparents and go to the college they disapproved of her attending. She took the first step of gaining freedom from the strict life she was forced to live. If it weren't for her best friend's brother, Auden, she would have never taken that step.
The MMCs in the story, Auden and Lennox, are roommates and best friends. They are close and know each other's secrets. Lennox knows the real Auden, and Auden knows Lennox in ways others wouldn't since they do things together. I loved Auden and Lennox's friendship and how they knew each other's ins and outs, especially regarding the bedroom. This book is an MMF standalone romance, which means it will have MF, MM, and MMF scenes between the characters.
Roni Loren knows to write the spice in her books, and she makes sure when it has dominant male characters, she includes communication and consent in the bedroom between all the characters. There is some serious dirty talking and praise in this book. Be prepared to swoon over one male character regarding dirty talk. Holy Moly! I was not expecting it, and neither was O'Neal. One of the characters is a switch, which means dominant and submissive. =)
This book is where the FMC gets taught by the best (in my opinion) what she likes and doesn't like in life (in and out of the bedroom). She has the perfect teachers, even if one of them is not willing at first. I enjoyed how O'Neal, Auden, and Lennox overcame their obstacles and fit together perfectly. Seriously, Roni Loren, you know how to write characters that are hard to forget. Lennox, though, will be my FAVE from this book. =) You'll have to read the book to learn more about him since I don't want to give too much away.
Now, something bothered me, which is why I only gave the book four stars. I know the book was focused on O'Neal, Auden, and Lennox and how their relationship would grow. Readers get all three POVs, which I was glad to be inside all three characters' heads, and understand why one, in particular, was hesitant about being with another character. My issue was with O'Neal and finding out about what happened to her mother. I wanted to know, like her, what happened. Readers get some of the story of what may have happened but not enough for closure for O'Neal. The epilogue didn't even touch on it either since the epilogue involved the characters preparing to visit Auden's family on Holiday. Here's hoping we get more later; if not, it may be for the best. O'Neal does get some closure on finding out how her mother was when she was her age. Truths are revealed, and that there is what matters.
Standalone or Part of Series: Standalone.
Steam/Spice: 🌶 🌶 🌶
Genre(s)/Trope(s)/Element(s): New Adult & College Romance. MMF Romance. Best friend's Brother. Childhood Crush. Friends to Lovers. BDSM. Dominant MMCs. Good Girl FMC.
Would I recommend this book? Yes. This book is for you if you enjoy a New Adult/College Romance with MMF.
Favorite Quote(s): "You said you want to know the fuss? Fine. Take off your shorts and panties , and I'll show you."… "I'll get on my knees and put my mouth on that sweet, untouched pussy of yours and lick you until you're well and truly fussed." … "I bet you're already wet from the movie."… "All slick and ready. You'd come against my tongue in no time."
She was flipping switches in him left and right. Show me. Touch me. Teach me. I'll get an A and you can tell me what a good girl I am. The erotic pictures she was painting for him without even knowing it were melting his brain.

This post contains affiliate links you can use to purchase the book. If you buy the book using that link, I will receive a small commission from the sale. It will help sponsor future giveaways but costs you nothing extra. You can read the full disclosure underneath the Privacy Policy.
---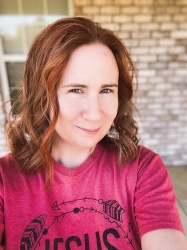 Latest posts by FranJessca
(see all)