ARC Review: 'Hard to Be Good' by Laura Kaye
April 19, 2015
I received a complimentary copy of the book from in exchange for an honest review. This does not affect my opinion of the book or the content of my review.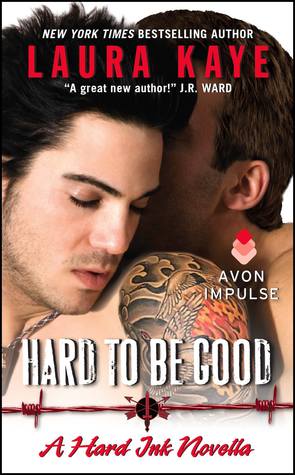 Hard to Be Good
by
Laura Kaye
Series:
Hard Ink #3.5
Published by
HarperCollins Publishers
on April 14th 2015
Genres:
MM Romance
,
Romantic Suspense
,
LGBT Romance
Goodreads
Purchase at
Amazon
|
Apple

Hard Ink Tattoo owner Jeremy Rixey has taken on his brother's stateside fight against the forces that nearly killed Nick and his Special Forces team a year before. Now, Jeremy's whole world has been turned upside down—not the least of which by a brilliant, quiet blond man who tempts Jeremy to settle down for the first time ever.
Recent kidnapping victim Charlie Merritt has always been better with computers than people, so when he's drawn into the SF team's investigation of his army colonel father's corruption, he's surprised to find acceptance and friendship—especially since his father never accepted who Charlie was. Even more surprising is the heated tension Charlie feels with sexy, tattooed Jeremy, Charlie's opposite in almost every way.
With tragedy and chaos all around them, temptation flashes hot, and Jeremy and Charlie can't help but wonder why they're trying so hard to be good...
My Review:
Jeremy has been one of my favorite secondary characters in the Hard Ink series since he was introduced in the first book. I was really excited to read his HEA. If you read the previous book in the Hard Ink series you would've found out about Charlie and what happened to him. He's still suffering with what happened and it's taking a toll on him. He's the computer guy in the story, which means he likes to be around computers more than people, so he's doesn't know how to be open around people…even with the person who he really likes. (Seriously….I love when authors write characters that work in the IT field or are hackers…because I'm one of those people who loves working in the IT industry) =) And I nitpick like crazy whenever authors write about my job field or related to it…and well…Laura Kaye definitely knows the industry. (One of the main reasons why I can't handle watching tv shows with ITs/hackers in it because they always fabricate stuff. Grrr! But with some of the authors, including Laura Kaye…they make it very believable!)
On to other details of the story….(because I could rave about Charlie being what he is ALL day) Laura Kaye has some suspense in the story, but most of the story is Jeremy and Charlie. Charlie has his insecurities in the story due to what he fears everyone will think of his relationship with Jeremy. I will say though, Charlie and Jeremy's hookup in the story was really quick. I was hoping for some more tension with them both. The ending came quickly too, but I loved how everyone handled it. I actually wanted more of the story after it ended because it was short compared to the other books, but I know why Laura Kaye did write this novella. I needed to know Jeremy and Charlie's story. Jeremy deserved happiness and so did Charlie. I want every character to have a HEA…dang it!
If you aren't a fan of M/M romance then I definitely believe you could skip Jeremy/Charlie's book. You could read Easy's book and go into the next full book in the series without missing out. Jeremy's brother Nick and his Special Forces team do make an appearance in Hard to Be Good, but it doesn't really touch on what they are trying to accomplish through the series. The story is mainly focused on Jeremy and Charlie.
If you are a fan of M/M, and are a fan of Jeremy's (like I am), you will enjoy reading this short novella. My only complaint is I want more of Jeremy and Charlie. Plus, I seriously love all the shirts that Jeremy wears in each of the books. =)
(I would've had this review posted on release day, but this Book Lovin' Mama had a rough week and needed her sleep during the work week. Thank goodness for the relaxing weekend that helped with the stress of the week.)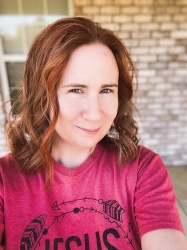 Latest posts by FranJessca
(see all)