ARC Review: 'Hold Me Today' by Maria Luis
January 18, 2019
I received a complimentary copy of the book from the blog tour host in exchange for an honest review. This does not affect my opinion of the book or the content of my review.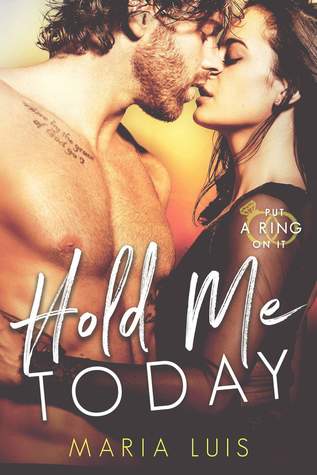 Hold Me Today
by
Maria Luis
Series:
Put A Ring On It #1
Published by
Alkmini Books
,
LLC
on January 17, 2019
Genres:
Contemporary Romance
Format:
eArc
Goodreads
Purchase at
Amazon
|
Apple

Rock bottom has never felt so good.
At least, that's what I tell myself when I bargain with the enemy and score a renovation for my hair salon.
The enemy? Nick Stamos, my best friend's older brother.
He's got a body and face the Greek gods would envy but his personality needs a major overhaul.
He's surly. A rule-follower.Did I mention he's seen me naked?
I may have crushed on him for years, but the only place I want Nick swinging his hammer nowadays is at my salon.
Except, he needs something in return. . .
A fake girlfriend.
And I'm just reckless enough to say yes.
Hold Me Today is the first book in the highly anticipated series, Put A Ring On It.
COVER REVEAL: January 3rd, 2019RELEASE DATE: January 17th, 2019EXCLUSIVE RELEASE ALERT: http://bit.ly/HoldMeToday BLOGGER SIGN-UPS: http://bit.ly/HoldMeTodayEVENTS

Hold Me Today happened to be the first book I read from Author Maria Luis and it definitely won't be my last. Thanks to InkSlinger PR for introducing Maria Luis and her first book in her Put a Ring On It series.
A little bit about the book because believe me the synopsis is a great way to describe the book. The main male character Nick Stamos (I love his name) was on the Put a Ring On It tv show to find someone to spend the rest of his life with for a HEA. Unfortunately, it didn't work out as planned. Now he wants out of the limelight, and the only way to do that is to have a fake relationship. Who does he choose to be his fake girlfriend, but his kid sister's best friend, Mina. Mina has had it rough, but she's trying to prove to everyone she can make it, especially when opening her salon. She needs the help of Nick to renovate the space, and she's made a promise to be his fake girlfriend. Let's say these two may be frenemies at first, but things are about to be brought to light about these two and how they fit well with each other. I love frenemy + best friend's older brother stories.
I adored these two characters, primarily since they have known each other for years and never really got together. Mina had a massive crush on Nick, but never pursued him. She instead went off to make her own life, and I loved that about her. She also didn't allow anything to get to her, especially with what she has been suffering from her whole life. She doesn't let anything to get to her. She's a strong female character, even with the drama she deals with when it comes to also deal with her own family.
Nick was a sweet guy in the story, and I felt sorry for him because he was trying to find the one person he could spend the rest of his life within his life. He's been hurt in the past, and the one person who was there for him was Mina. Nick should've been looking closer to him for his happily ever after and not a reality tv show. Let's not forget the other characters in the story and how they played a part with the characters. I adored Mina's best friend who was Nick's little sister, Effie. She made some appearances in the story that had me laughing, especially towards the end of the book.
The only reason why I'm not giving the book 5 stars is that it did take me some time to get into the story. It was mostly the beginning, but once it got interesting, it got interesting. (The steamy scenes made up for the beginning. Nick is HOT!)  Also, let me say I'm not a huge fan of the Bachelor or Bachelorette reality tv shows. My mother is though, and she tries everything to get me to watch them, but I prefer to stick to the fictional world. I did love the idea the show in this book though. It didn't play a significant portion of the story because the story was mostly about the characters Nick and Mina.
I give this book 4 stars and recommend it to readers who love a good frenemy story, which also involves the frenemies getting into a fake relationship together.  There will be drama, tension, awkward moments, and very steamy scenes between the characters.
Will I read the next book in the series? Most definitely YES because it's about a certain ex-football star that I loved in this story. 🙂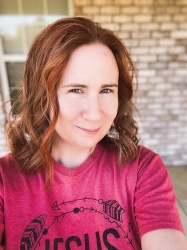 Latest posts by FranJessca
(see all)